Celebrities
Dua Lipa in India: Music Icon Excited to Share Stage with Katy Perry
Dua Lipa recently took Instagram to share her excitement about performing in India with Katy Perry for OnePlus Music Festival.
After Katy Perry, it is Dua Lipa who is all set to rock the stage in India. Dua Lipa took her Instagram to share the great news and excitement. Although Dua Lipa has visited India before, performing on the stage will be for the first time for her. The model turned singer and songwriter Dua Lipa took Instagram to share the exciting news with her fans and followers. She said, 'So excited to go back to India this week!! I've never had the chance to perform in front of you and i'm excited to share the stage with sweeet mutha KPez @katyperry !!!! Yaaaaay' .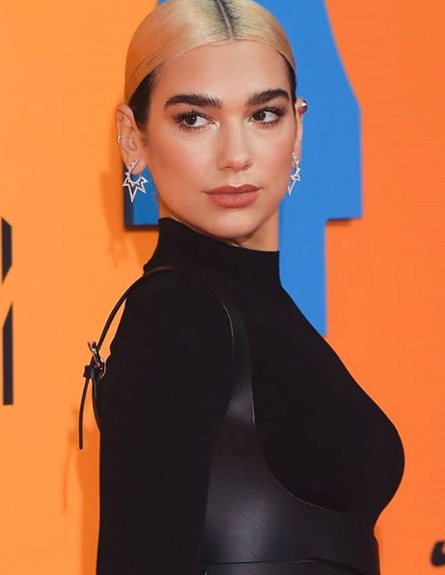 Dua Lipa shared three photos from her previous trip to India. In one photo, she could be seen dressed in the traditional Indian outfit with her head covered praying in a temple while in another photo Dua Lipa could be seen standing on the beach in completely casual attire.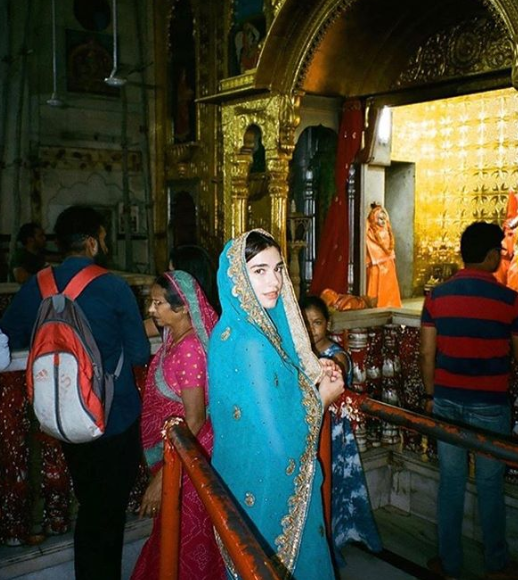 Dua Lipa in India
Dua Lipa and Katy Perry will be performing together at the OnePlus Music Festival happening in Mumbai on November 16th, 2019. This festival will showcase some of the most talented musicians from all over the world.
Dua recently posted on her Instagram as she prepped for the show.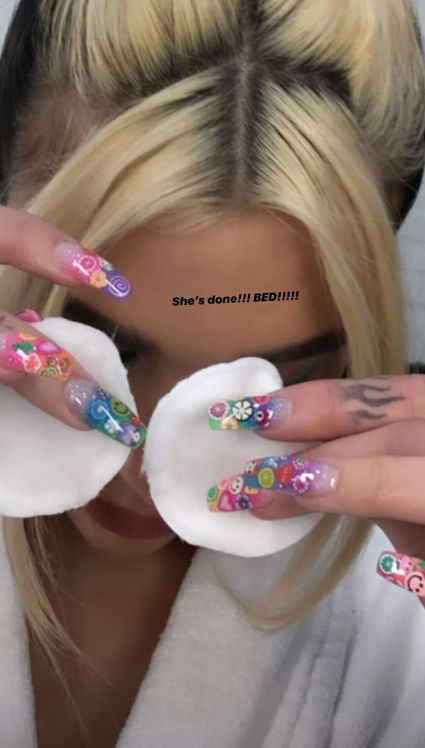 Dua Lipa's instagram story, where she posted about prepping
Accompanying Dua Lipa and Katy Perry on stage are Amit Trivedi and some alternative bands in India.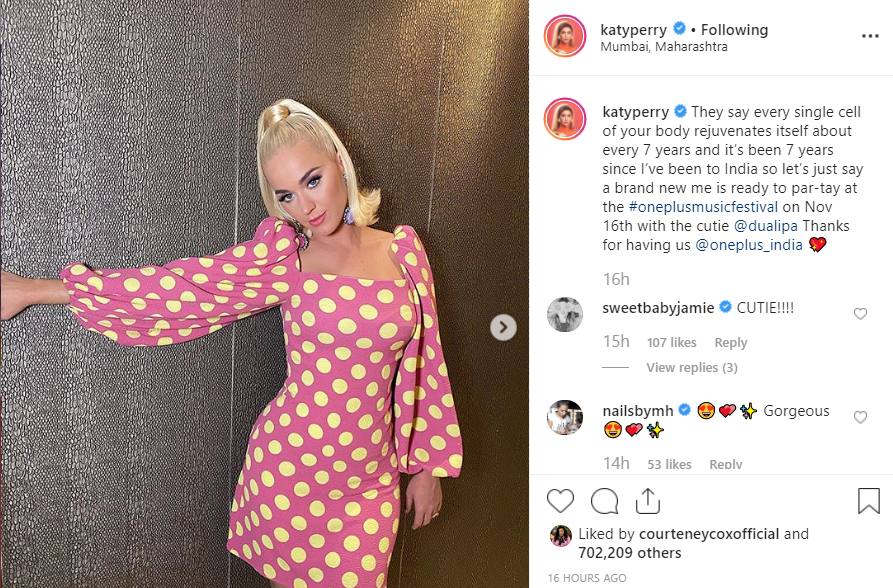 Katy Perry Posted About Performing in India with Dua Lipa
Amit Trivedi rose to fame with the film Dev D and is known for his strong lyrics and message-oriented songs.
Born in 1995, Dua Lipa started her career with modeling and later ventured into singing.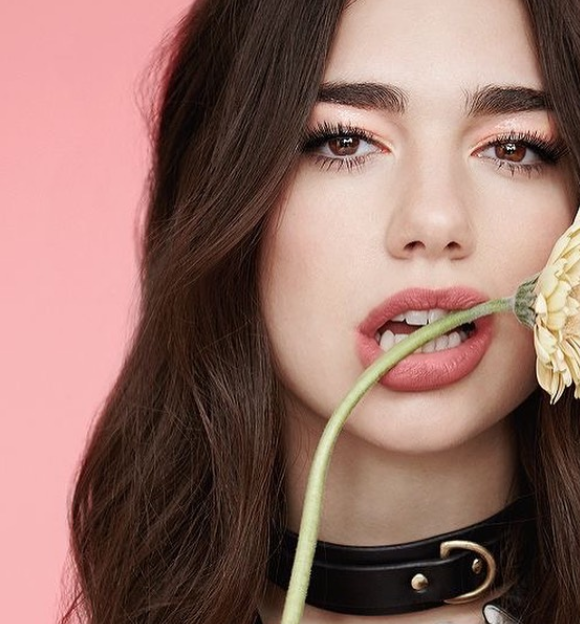 Dua Lipa
However, her first love was always singing. At the age of 14, Dua Lipa had started posting the covers of her favorite songs. She was first signed by Warner Music Group who released her first song 'New Love'. In no time, Dua Lipa released her debut album in 2017 and soon started topping the UK charts. Her songs 'Be the One', 'One Kiss', and 'New Rules' have been greatly popular among the masses. Dua Lipa is the recipient for three BRIT Awards and two Grammy Awards.