Bollywood News
Dostana 2's shoot Canceled! This is the Reason!
Dostana 2 is a Karan Johar project helmed by Collin D'Cunha. The lead actors include Kartik Aaryan, Janhvi Kapoor, and Lakshya.
Dostana 2's team including Kartik Aaryan, Janhvi Kapoor, and Lakshya had to put their work on hold in Delhi due to the pollution in the city. The principal photography started in Chandigarh and the next stop was the capital city Delhi, However, the shoot had to be canceled. The cast and crew found it difficult to breathe. Also, due to the low visibility, the camera could not capture the scenes fully. The shooting will now commence once the weather conditions improve.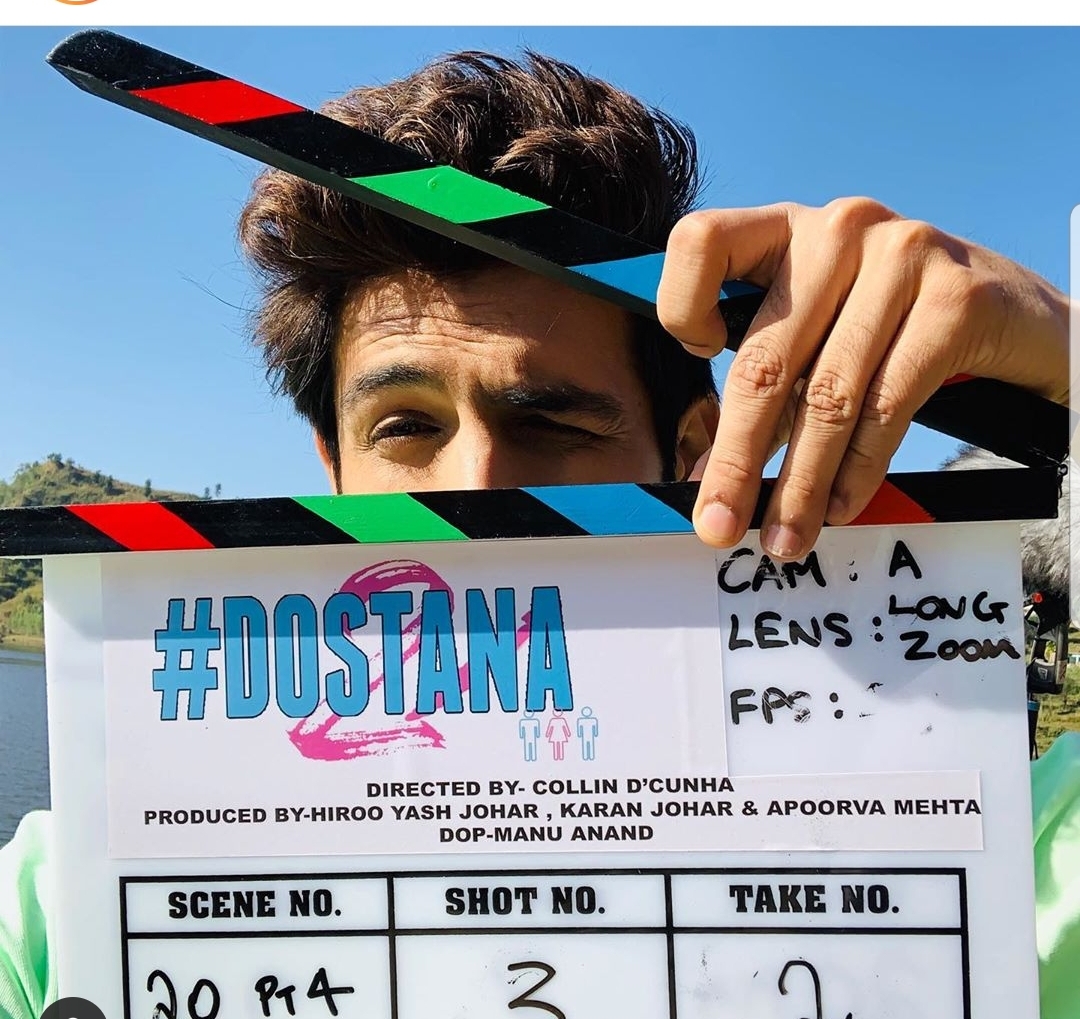 Kartik Aaryan for Dostana 2
Delhi pollution has been discussed over and over due to its hazardous impact on the lives of the people. According to the WHO survey of 1650 cities in the world, Delhi was considered to be the most polluted. The air quality index of Delhi at the US embassy on November 11th, 2019 was at the hazardous level of 497 at 12 pm of local time. In some parts of the city, it even reached 700.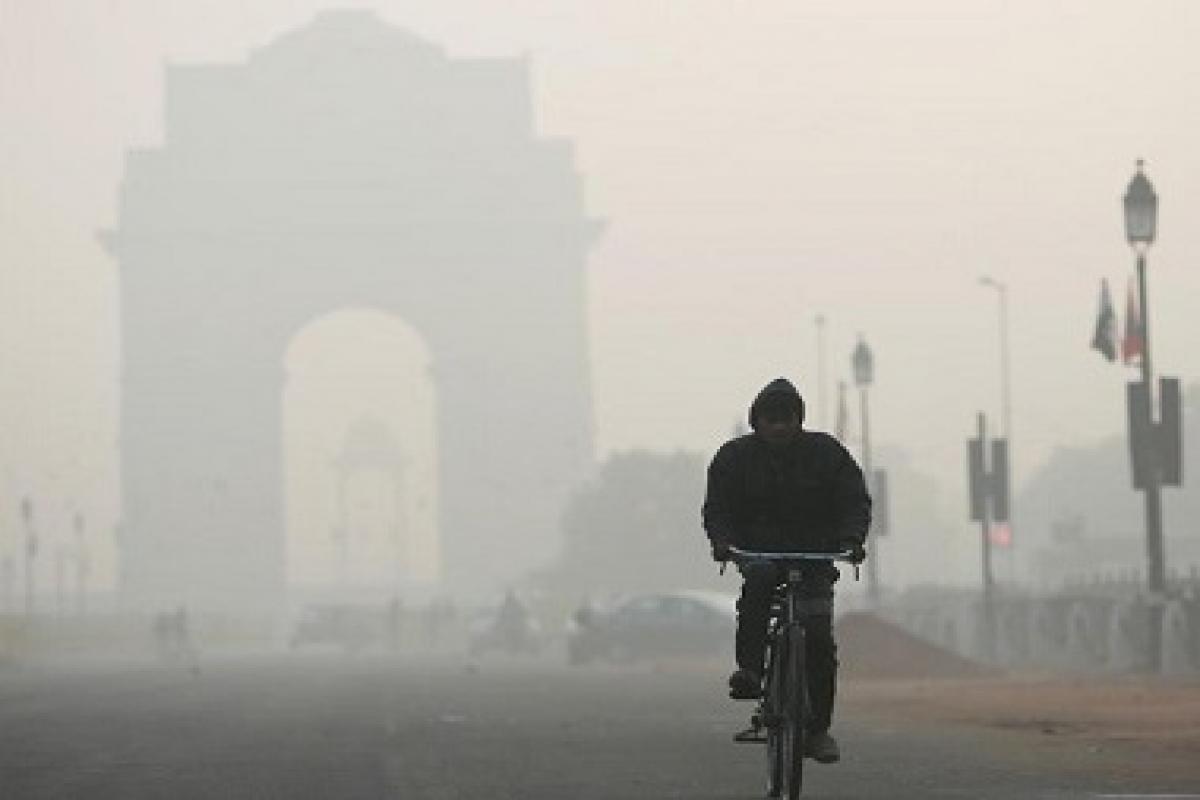 Delhi Pollution. Credit, First Post
Dostana 2 has been the talk of the town as soon as it was announced. The reasons are not only the success of Dostana but also because Kartik Aaryan and Janhvi Kapoor will be seen together for the first time on screen. Janhvi Kapoor and Kartik Aaryan had been sharing pictures from Amritsar and the airport lately.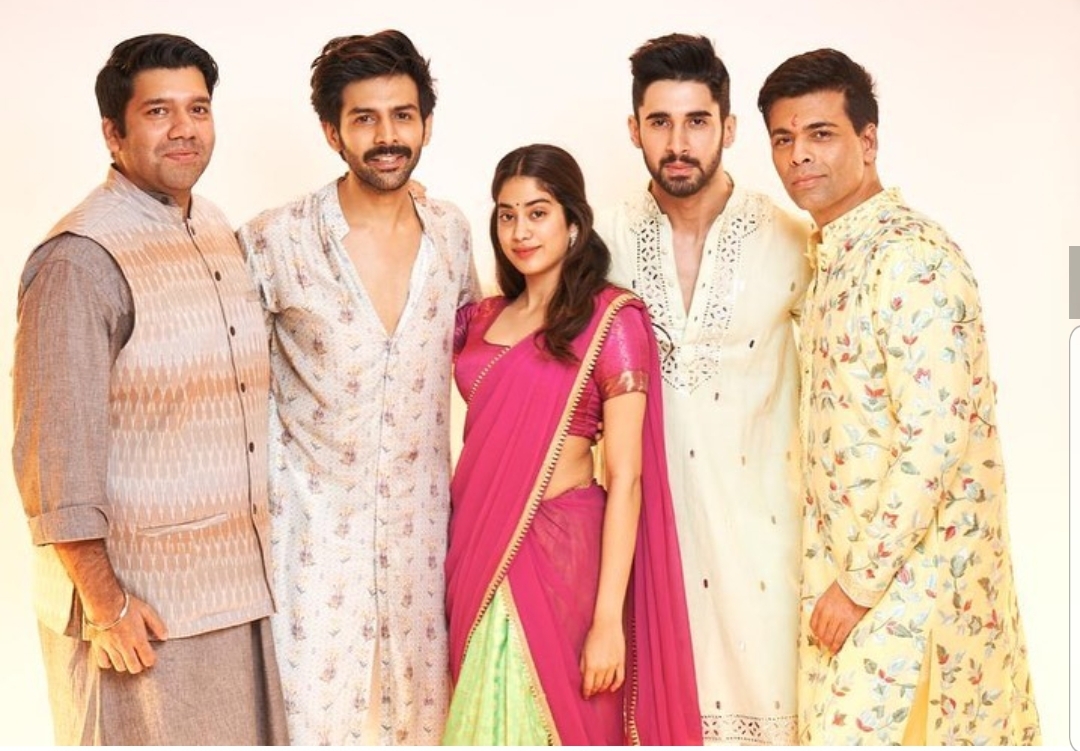 Kartik Aaryan, Janhvi Kapoor along with Karan Johar and his team 
Dostana 2 is the sequel to Dostana released in 2008. The film rebranded Priyanka Chopra and also broke stereotypes surrounding masculinity in India. Dostana was considered a groundbreaking film of its times. Dostana had Priyanka Chopra, Abhishek Bachchan, and John Abraham in the lead roles. Dostana 2 has been produced by Karan Johar, Hiroo Johar, and Apoorva Mehta. Helmed by Collin D'Cunha, Dostana 2 has Kartik Aaryan, Janhvi Kapoor, and Lakshya in the lead roles. The shooting of the film was to commence in Punjab but had to be put on a hold due to extreme weather conditions.