Bollywood News
"Don't You Have Any Shame Left in You": Shekhar Suman Mercilessly Trolled for his Tweet
Here's what happened when the actor indirectly tweeted about Kangana Ranaut
Shekhar Suman recently posted a cryptic tweet post the release of Simran, and the Twitterati isn't pleased.
It all started when Kangana spoke out loud in a series of explosive interviews about her past relationships. Besides her alleged pasts with Aditya Pancholi and Hrithik Roshan, Kangana also spoke of her relationship with Adhayayan Suman, one that didn't end too well either. In reply to the actors past allegations on Kangana getting violent with him, the actress said, "He was 95 kgs and I was of 49 kgs. How could I ever hit him? I wouldn't be able to? However, now that I look at it, I should have hit him."
This statement obviously affected Adhayayan's father, Shekhar Suman, who decided to tweet against Kangana's film, Simran.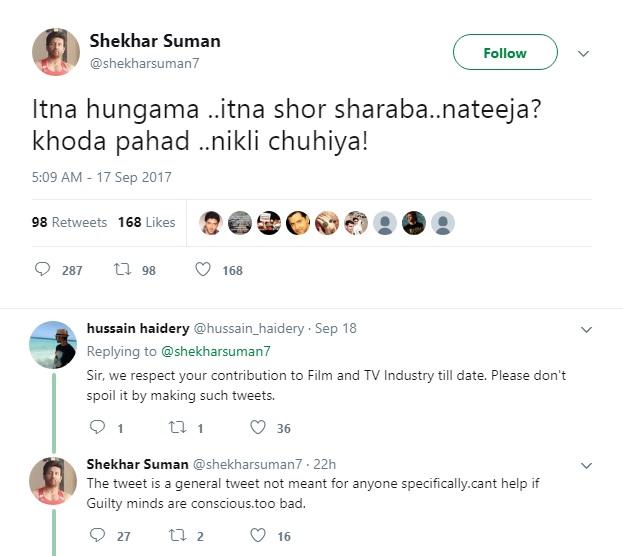 The tweet hinted at Kangana's outburst post the release of Simran, and the film not living up to the hype. After receiving some backlash for his tweet, Shekhar clarified saying that it was general and not meant for anyone specifically. He also added, "guilty minds are conscious. Too bad." Oops!
Considering the trolls on Twitter spare no one, the actor continued receiving flack for his tweet, with many trashing his son in the bargain! Take a look: