Bollywood News
Dhanush's First International Film: All You Need to Know About The Extraordinary Journey of the Fakir
Dhanush's first international film is set to release in India on June 21; it is already being compared to Slumdog Millionaire
Dhanush's first international film, The Extraordinary Journey of the Fakir, is all set to release in India on June 21. The film is about a boy living in a small village of Rajasthan, living a very carefree life, not knowing how the world outside his town looks like. His mother's dream was to visit Paris someday with him but his life takes a twist when his mother dies and he goes on a journey to Paris to fulfill her wish by tricking the people of his village into believing he has special powers and into paying him to fly for his trip.
The film is directed by Ken Scott and produced by Saurabh Gupta, Gulzar Singh Chahal, Aditi Anand, Samir Gupta, Luc Bossi, Jaime Mateus-Tique, Gregoire Lassalle, Genevieve Lemal. It is co-produced by Abhayanand Singh and Piyush Singh from Golden ratio who are also presenting the film.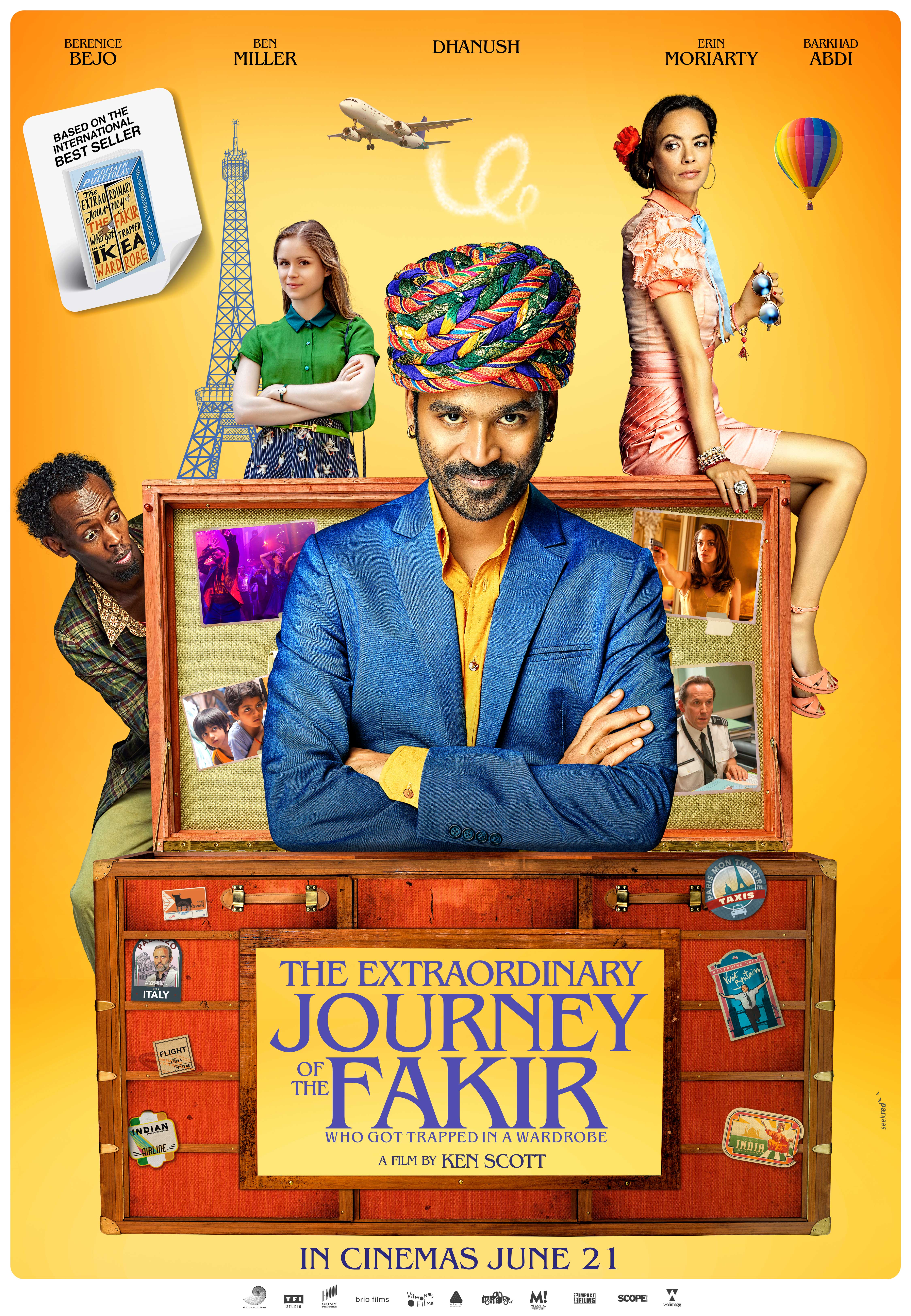 Poster for The Extraordinary Journey of the Fakir
According to a review on The Hollywood Reporter, "At a time when the plight of immigrants has become the subject of heated political debate in Europe and the U.S, an extremely feel-good migration movie like The Extraordinary Journey of the Fakir comes along as a rather pleasant surprise".
The movie is an adaption of Romain Puertolas' best-selling book, about a man from Mumbai who gets lost in Europe. "We are delighted to have Anil Thadani's AA films for the all India release and YNOTX  in Tamil Nadu to give this beautiful film the perfect marketing and distribution collaboration and reach the right audiences. Having been very successful in select international locations where it's released so far, we are very excited to have the best partners in India, led by Golden Ratio Films, to maximise the potential of this film across English and Tamil," says producer Saurabh Gupta.
The movie revolves around the issue of immigrants all over the world followed by a touch of light-hearted humour. It is already being compared to Slumdog Millionaire or Lion, internationally. Made on a purported budget of $20 million, it has been released in France, where Romain Puértolas's book was a local hit in 2014. The movie will hit the cinemas in other Euro territories over the summer. Considering the fact that the book was a hit and by having a look at the trailer, Dhanush's film looks like an interesting watch.