Designer Anamika Khanna Shows You How to Jazz Up Traditional Wedding Wear
India Couture Week has begun with a bang. Check out what Anamika had in store!
Fashion Design Council of India's (FDCI) India Couture Week 2017, kicked off last evening (24 July) and the extravaganza will showcase 14 couturiers in 7 days. Starting off the event, designers, Anamika Khanna and Rohit Bal put forward their fashionable best, with jaw-dropping collections!
Adopting the western trend of fashion installations, Anamika centred her collection around a surreal wedding mandap at The Kila, in Mehruli, Delhi, showcasing different functions of a wedding celebration. 
The Kolkata designer unveiled her bridal collection named 'Happily Ever After', concentrating on comfort as prime importance. One thing we know about weddings, is that the bride is hardly ever able to move freely, owing to yards of fabric draped around her. In a bid to put Indian brides at ease, the collection aims to concentrate on comfort, keeping style intact ofcourse!
A stand out element in Anamika's collection besides her signature capes, is her use of jackets, giving a new, unique edge to the traditional look. Her collection was divided into different rituals of the Indian wedding. First being the'Welcome Lunch' look, which was kept eclectic with pastel colours, amalgamating thread work with different forms of zardosi.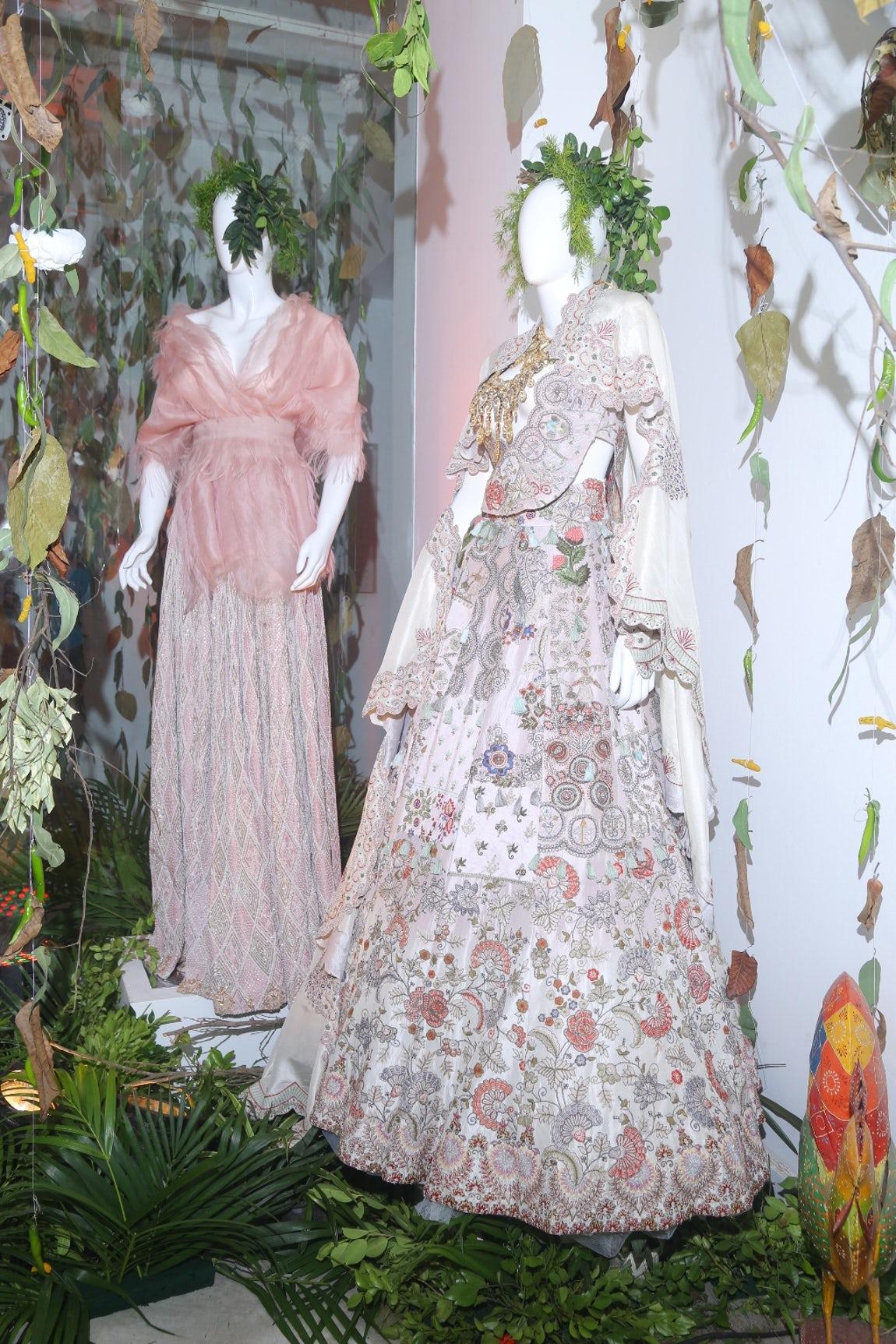 For the 'Mehendi', she used different silhouettes, from the traditional lehenga, to the sharara and the saari. All the outfits were gorgeously coloured in hues of mustard, purple, coral and red.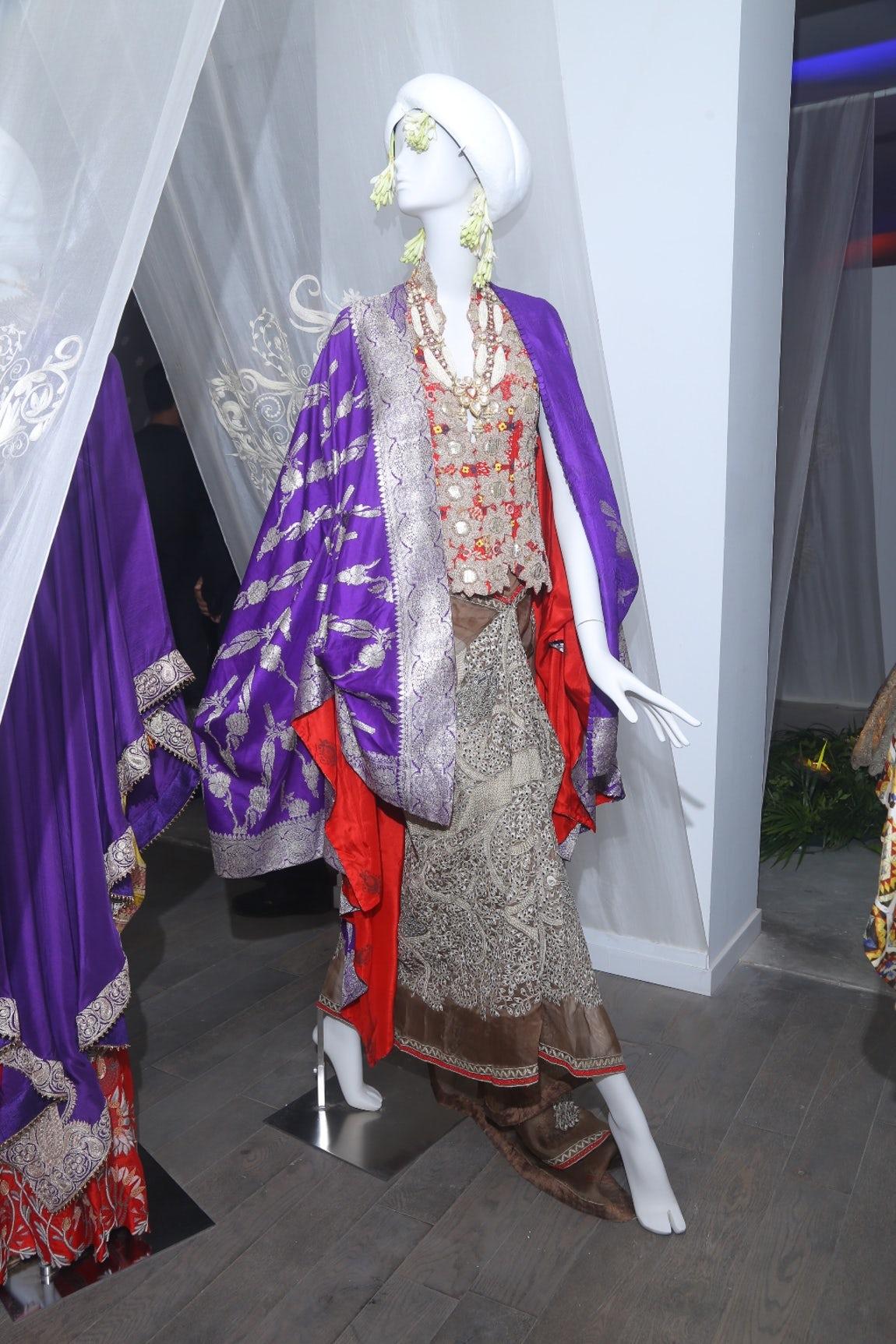 The 'Cocktail Party' collection showcased oodles of fringe, tassels and beadwork, which also happens to be the designers favourite. Breaking stereotypes, Anamika used yards of black in the collection, making it the new trending colour of the upcoming wedding season.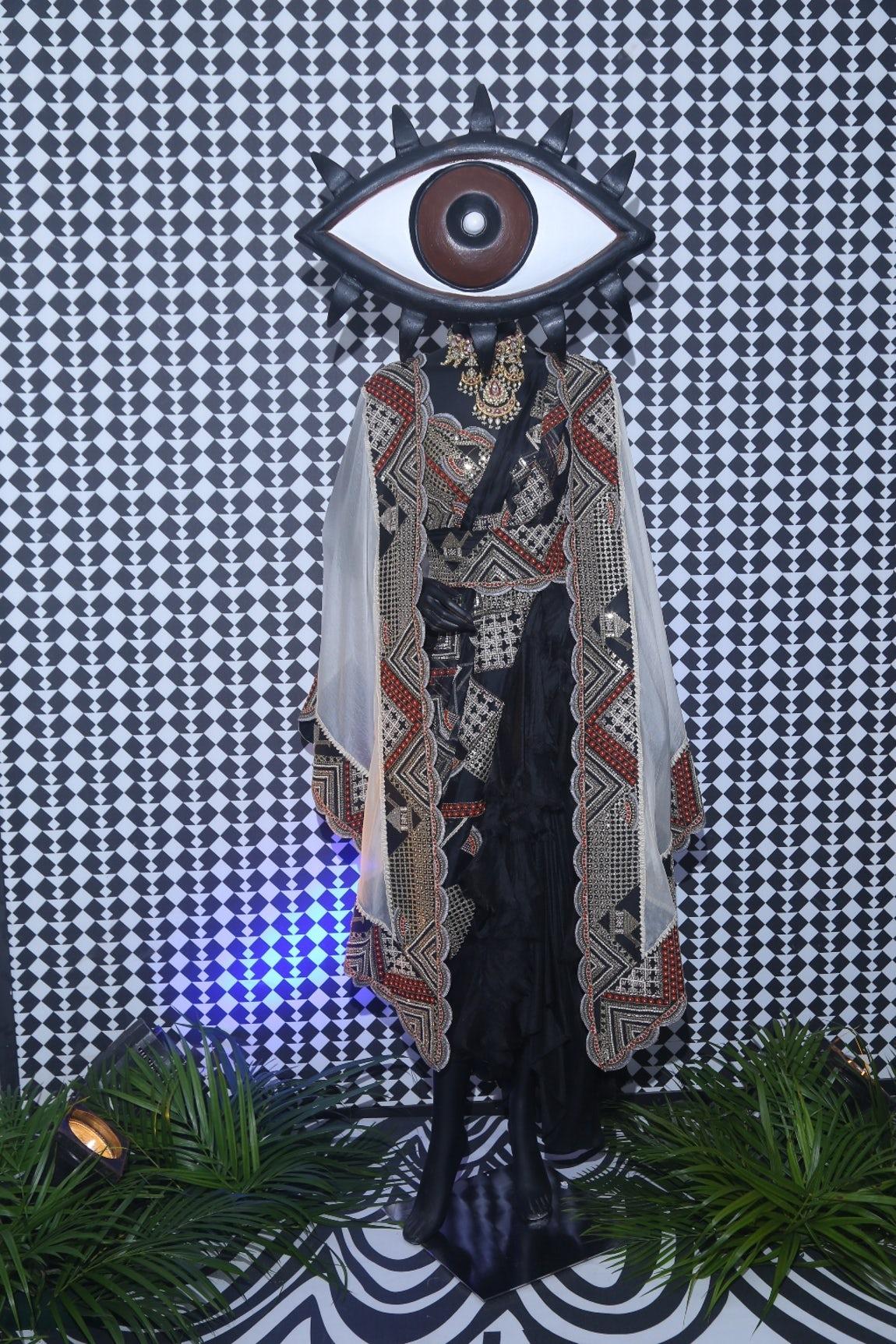 Artful drapes and folds, asymmetrical silhouettes and intricate embroidery, summed up Anamika's bridal collection, with a twist. If you're planning to tie the knot anytime soon, this collection has some great inspiration to pick up from. Do away with heavy drapes, and replace them with jackets and capes, making it possible for you to move around and enjoy every function. Also, consider breaking away from over-used wedding colours like reds and pinks, and move over to hues of oranges, blues and blacks!