Bollywood News
Deepika Padukone Shares Ranveer Singh's Preparation For His One-Year Wedding Anniversary
Deepika Padukone and Ranveer Singh are all set to celebrate their one-year wedding anniversary. Read on to find out how Ranveer Singh is prepping for the big day with his ladylove
The couple who celebrated their wedding in the most intimate ceremony will be celebrating their first wedding anniversary in exactly the same way. Ranveer Singh and Deepika Padukone are all set to hit the one-year landmark and they intend for their first anniversary celebrations to be an absolutely private affair. The two tied the knot in an initimate ceremony in Lake Como last Novmeber and celebrated with close family and friends. Photographs from their big day went viral across social media and now, as the couple is all set to celebrate their anniversary on November 14, fans are wondering what plans the two have for the special occasion.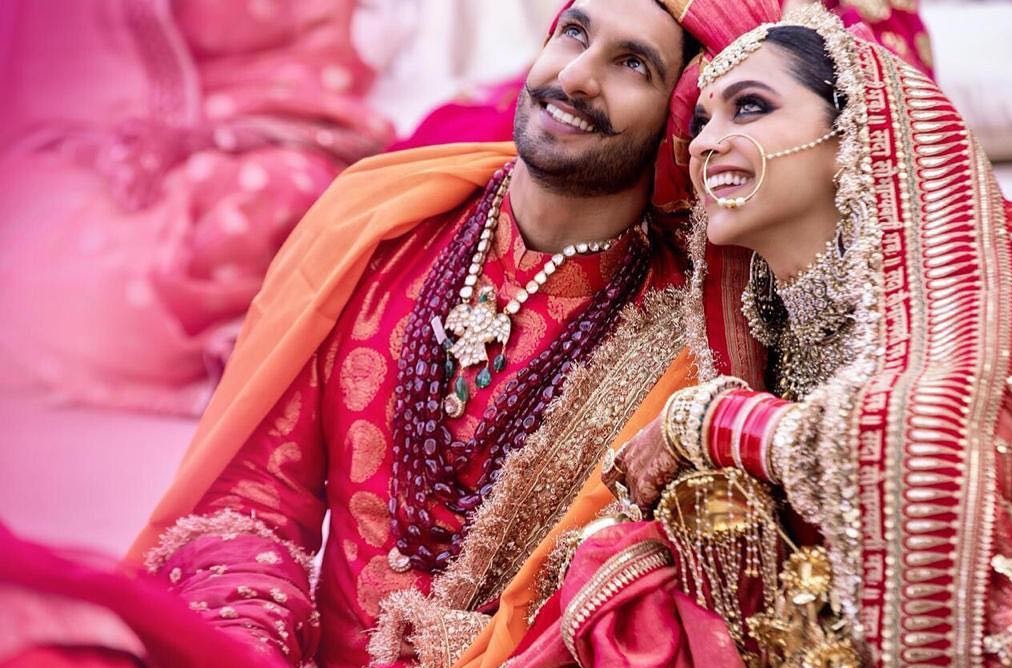 Ranveer Singh and Deepika Padukone
For their anniversary celebrations, the couple will be jetting off to Tirupati and then to Amritsar with their entire family to seek blessings. They will be visiting the Balaji and the Padmavati temple after which they will fly to Amritsar to visit the Golden Temple on the 15th of November. While Deepika Padukone has been feeling under the weather after celebrating her best friend's wedding in Bangalore, Ranveer Singh has been prepping for the big day in his own way.

The Piku actress took to her Instagram story this morning to share a picture of her hubby, Ranveer Singh, as he preps for the big day. In the picture, Ranveer Singh can be seen indulging in some TLC as he has a face mask applied while at a salon. While Deepika Padukone shared the picture, she added the caption, "In preparation for his first anniversary @ranveersingh."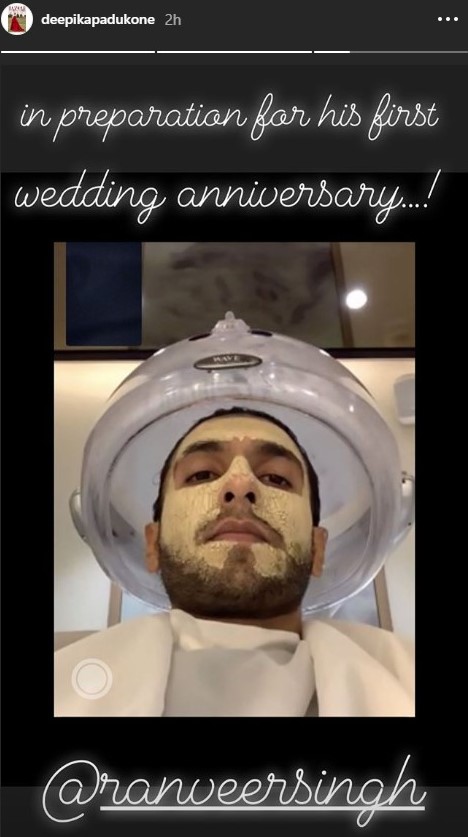 Deepika Padukone shared this picture of Ranveer Singh on her Instagram story
Earlier, Deepika Padukone and Ranveer Singh were in Bangalore where they indulged in the wedding festivities of Deepika Padukone's best friend. Pictures and vidoes from the wedding ceremony have been circulating on social media.It appears however, that after all the wedding festivities, it has taken a toll on the starlet and she has fallen sick. From dancing to all the latest beats to cheering for her hubby as he rapped, Deepika Padukone most certainly had a blast in Bangalore.