Fashion
Deepika Padukone, Sajal Ali Opt for Bold Polka Dots But Who Fared Better?
Deepika Padukone and Sajal Ali were recently spotted in the same dress by the same designer in a varying colour. We decode their look to see which diva wore it better
The fashion landscape is forever changing and as new trends come, old ones fade out. There are some however, that stay put from one season to the next. The year 2019 was a big one for fashion and the industry saw a huge transition towards sustainable fashion. There was lots of neon, bold colours, cutout dresses, exaggerated sleeves, pretty prints and a whole load of power suits in 2019. And as 2020 is in full swing, fashion is about to get bigger, bolder and better. New trends are making their way through and of course, the celebrities are where we first get to see the latest trends.
There are many times when a trend catches on and often, more than one celebrity is spotted wearing the trend, albeit in their own way. Scrolling through our timeline, we came across Pakistani actress, Sajal Aly's latest look in which she can be seen sporting a bold yellow look. Now, we're all for polka dots, but how big is too big? Sajal Aly, who is an avid user of social media, took to her Instagram page a few days earlier and shared a picture of herself in a bold yellow one-shoulder dress adorned with giant black polka dots.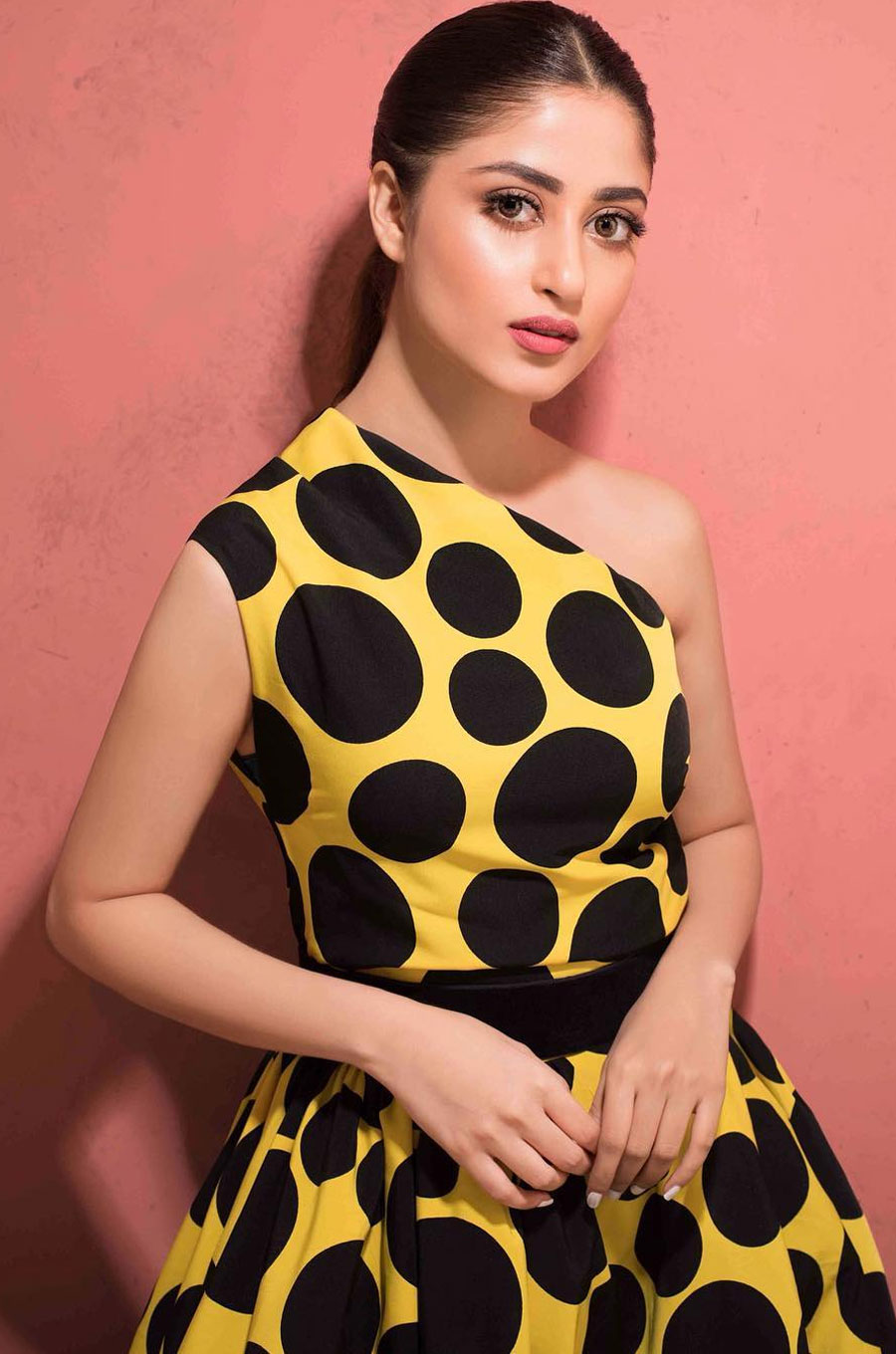 The one-shoulder dress is cinched at the waist with a black waistband. Sajal Ali opted to have her hair tied back in a sleek ponytail parted in the middle and rounded off her look with a dewy glow and a peachy pink pout. Now after looking at her pictures, we realized that the look is eerily similar to one sported by Bollywood diva, Deepika Padukone in the recent past.
Deepika Padukone took to Instagram and shared a striking image of herself ahead of an event in the city, and we must say that if there is one leading lady who can sport this look, it is none other than Deepika Padukone. In the picture, Deepika Padukone can be seen sporting a long, floor-length gown in a striking blue colour. The bold Marmar Halim dress is adorned with large black polka dots all over and is cinched at the waist with a matching belt.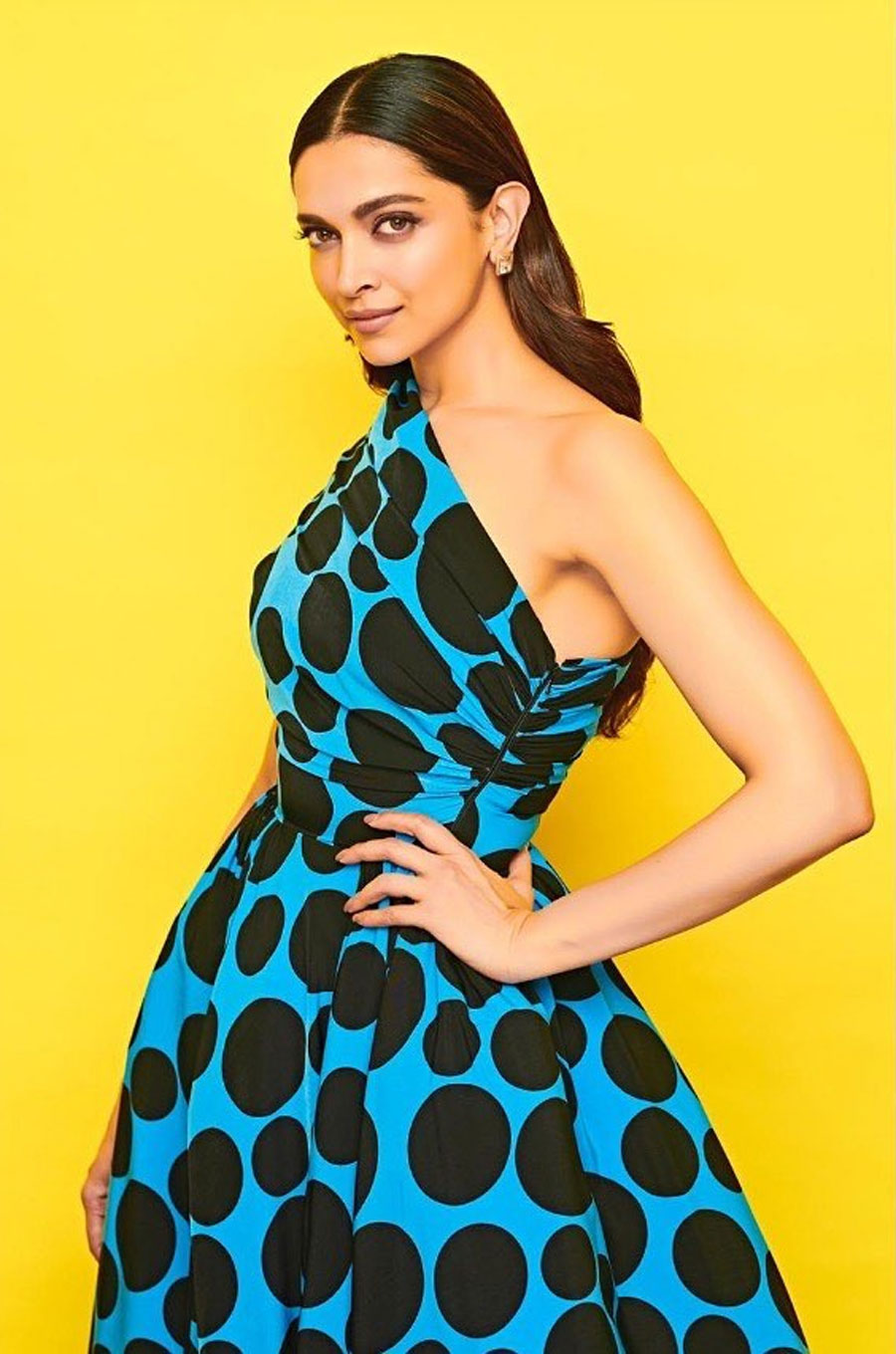 The one-shoulder dress ties on the starlet's right shoulder and bares just the right amount of skin. Deepika Padukone's hair is parted in the middle and slicked down to perfection with loose waves at the back. With subtle eye makeup and an all-natural makeup look and nude lips, Deepika Padukone is certainly serving some major style goals!
Now while the two starlets were clad in a dress from the same designer, there is a clear winner. Deepika Padukone most certainly scored better in this dress and Sajal Ali followed quite far behind. Sajal Ali's dress was too bright for our liking while Deepika Padukone's was a little more subtle and was complimented by a fabulous makeup look.