Deepika Padukone Recalls Most Shaking Experience of Her Life at World Economic Forum
By Masala Web Desk Wednesday, 22 January 2020
Deepika Padukone spoke about how depression knocked at her door when she least expected it. But what sent chills down our spine was everything she went through during the testing time. Read on for full story!
Deepika Padukone has never shied away from publicly speaking about her mental health. The actress, who runs the Live Laugh Love foundation, has had to endure more than her fair share of depression and anxiety issues at a relatively early age. Nonetheless, she came out stronger each time! Speaking about the same at the ongoing World Economic Forum being held at Davos, Switzerland, Deepika was clad in an all-black power suit, coupled with diamond jewels. She spoke about how depression knocked at her door when she least expected it. "Mental illness happened to me when I had least expected it. I was at a professional high, my movies were doing great and I was in an amazing relationship," she said, then going on to the most horrific incident of her life.
Thank You @DrTedros for your warmth and generosity and we look to working together in our efforts to de-stigmatise mental illness and creating awareness regarding mental health.@TLLLFoundation @WHO https://t.co/hxxQlWAVPo

— Deepika Padukone (@deepikapadukone) January 21, 2020
"Everything was going just perfect. One morning when I woke up and I felt all was well, I fainted. Luckily the house help came and saw me on the floor," she added. "I was taken to a doctor and I was told it was nothing and probably just some blood pressure fluctuation or something like physical tiredness. Those were the first physical signs. For a long time, I just felt like sleeping, not going out and not meeting people."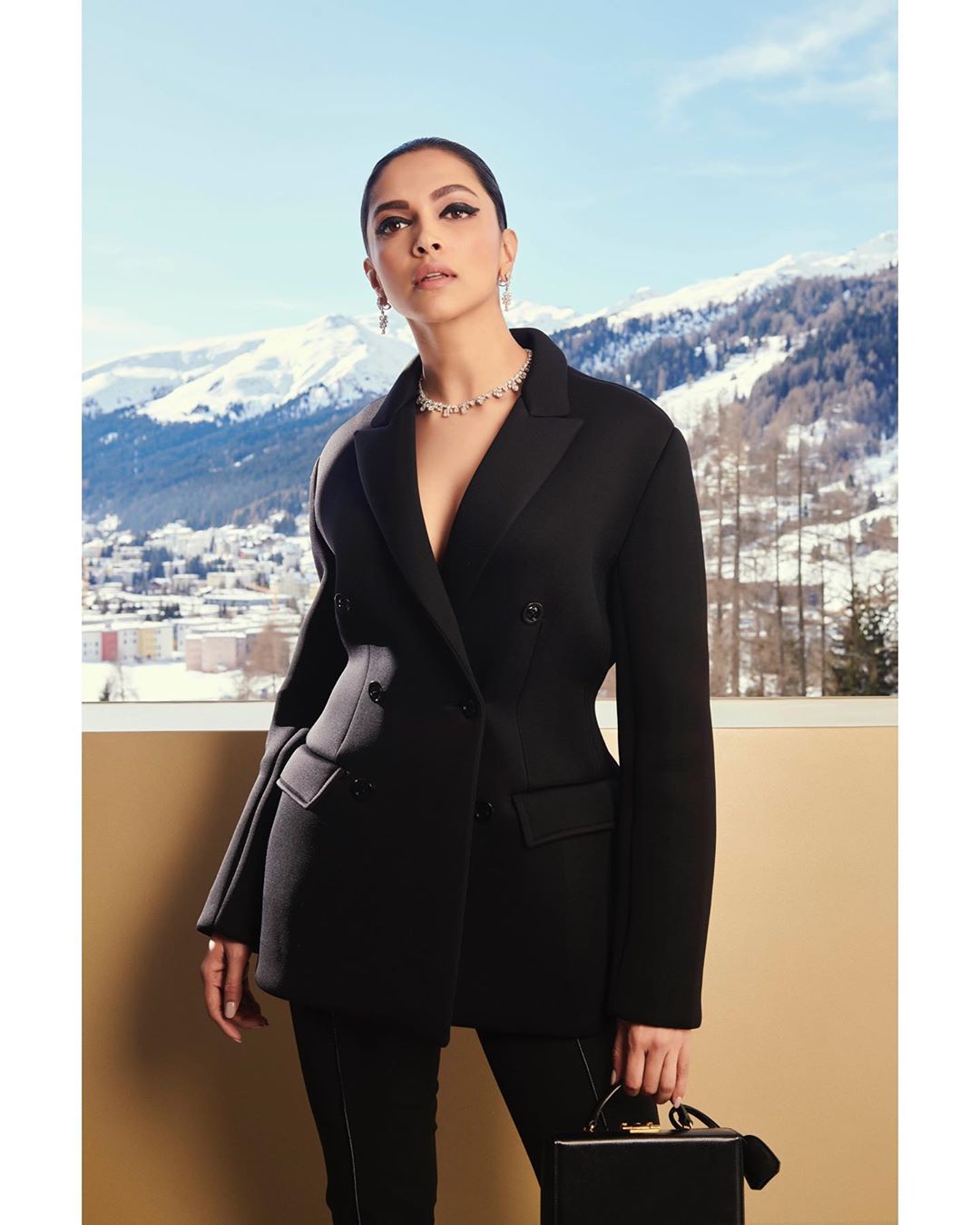 Deepika Padukone
Deeps mentioned how her mother was her biggest support system. "Luckily, my mother had come to my place and when my parents were packing, I just started crying. She asked me what was it and I had no answer. At that time, my mother told me that I probably needed professional help and that's how I began consulting a psychiatrist." WHO Director General Dr Tedros Adhanom Ghebreyesus praised Deepika for mustering up the courage to speak about her experience. Acknowledging her strength, he tweeted, "Delighted to discuss #mentalhealth with @deepikapadukone at #wef20. Your openness and vulnerability are helping others to seek help and helping to break down stigma. @WHO look forward to working closely with you."
For all the latest Bollywood News and gossip, follow us on Twitter & Instagram, like us on Facebook and subscribe to our channel YouTube. New videos up every day!
Comments