Bollywood News
Deepika Padukone Criticized For Her Initiative 'Deepika Padukone Closet' On World Mental Health Day
Deepika Padukone, one of the top actresses in Bollywood, has always been active about raising awareness of the issues of mental health in India.
Deepika Padukone, the famous actress known for her larger than life films and a glamorous persona, has a lot more to her personality. Deepika Padukone is one of those few celebrities who were vocal about their mental health issues in the past. She came out in open to discuss her depression which made her feel the lowest. Talking about the depression, Deepika Padukone said that she had to struggle hard to continue her day-t-day activities as she did not have the energy left to live a normal life. She also founded an NGO for the depression patients to create an awareness about mental health issues.
Deepika Padukone announced Deepika Padukone Closet to sell clothes from her closet for the cause
On World Mental Health Day, Deepika Padukone announced a new initiative called Deepika Padukone closet which gave her fans an opportunity to own some of the favorite pieces of the actress from her wardrobe. Deepika Padukone released a short video on the occasion mentioning that the proceeds from this initiative will go to her non-profit organization 'Live, Let, Laugh  Foundation' to help people struggling with mental health issues. Since Deepika Padukone is a fashion icon and has a huge fan following, in no time the clothes were sold.
To each and every one of you,

This #WorldMentalHealthDay I am delighted to announce the launch of The Deepika Padukone Closet where you can shop and own some of my most favourite pieces from my wardrobe! pic.twitter.com/QUg2jqarTu

— Deepika Padukone (@deepikapadukone) October 10, 2019
The Netizens could not keep calm
However, all did not stay well as many people were upset with this initiative. They criticized Deepika Padukone for using mental health issues as a reason for making money and selling clothes. Many reactions on social media were strong and intense against the actress.
People thought that it was irresponsible coming from a person who had fought mental health issues in the past.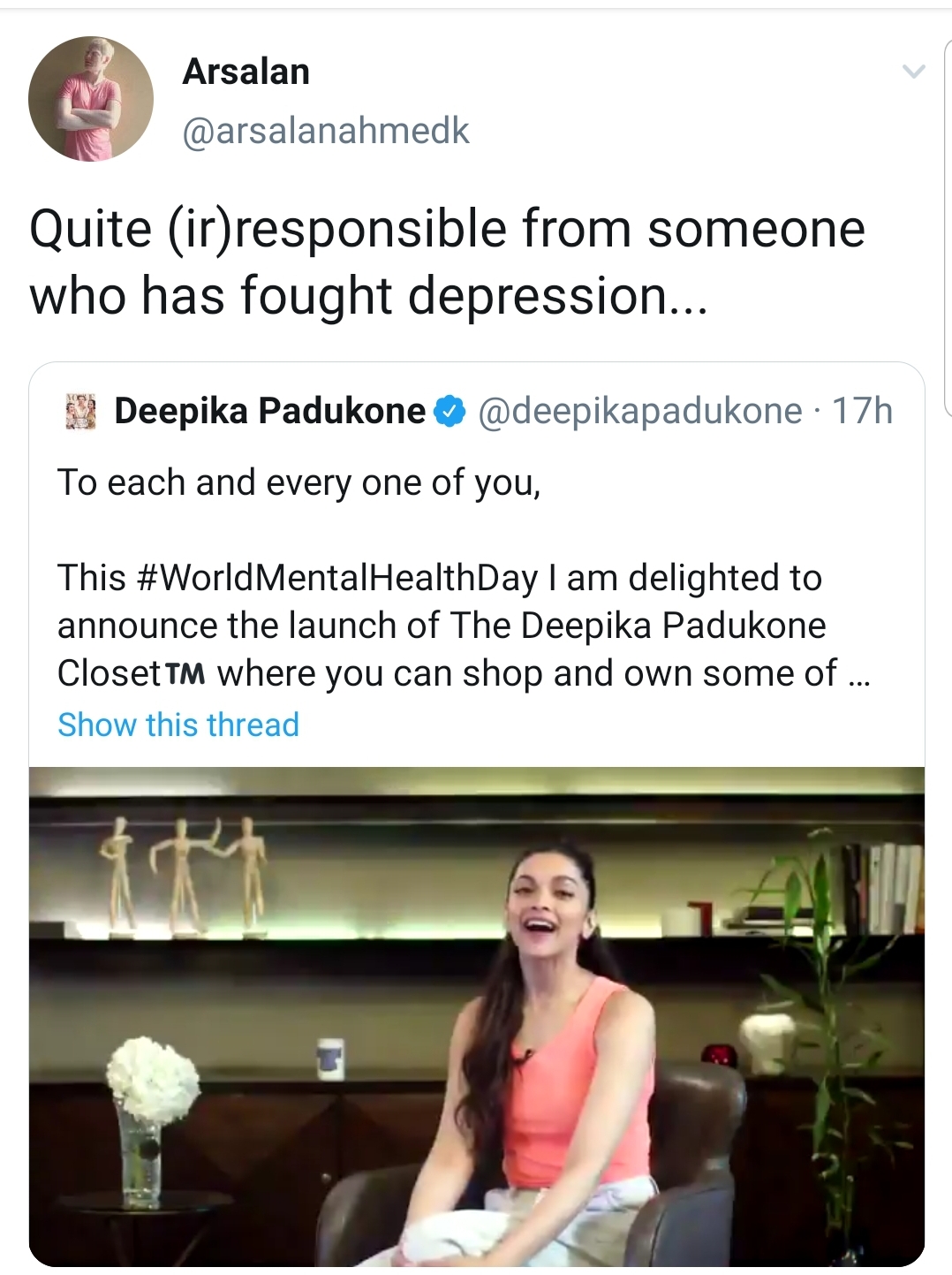 Some people thought that she was using this opportunity just to capitalize on a grave situation.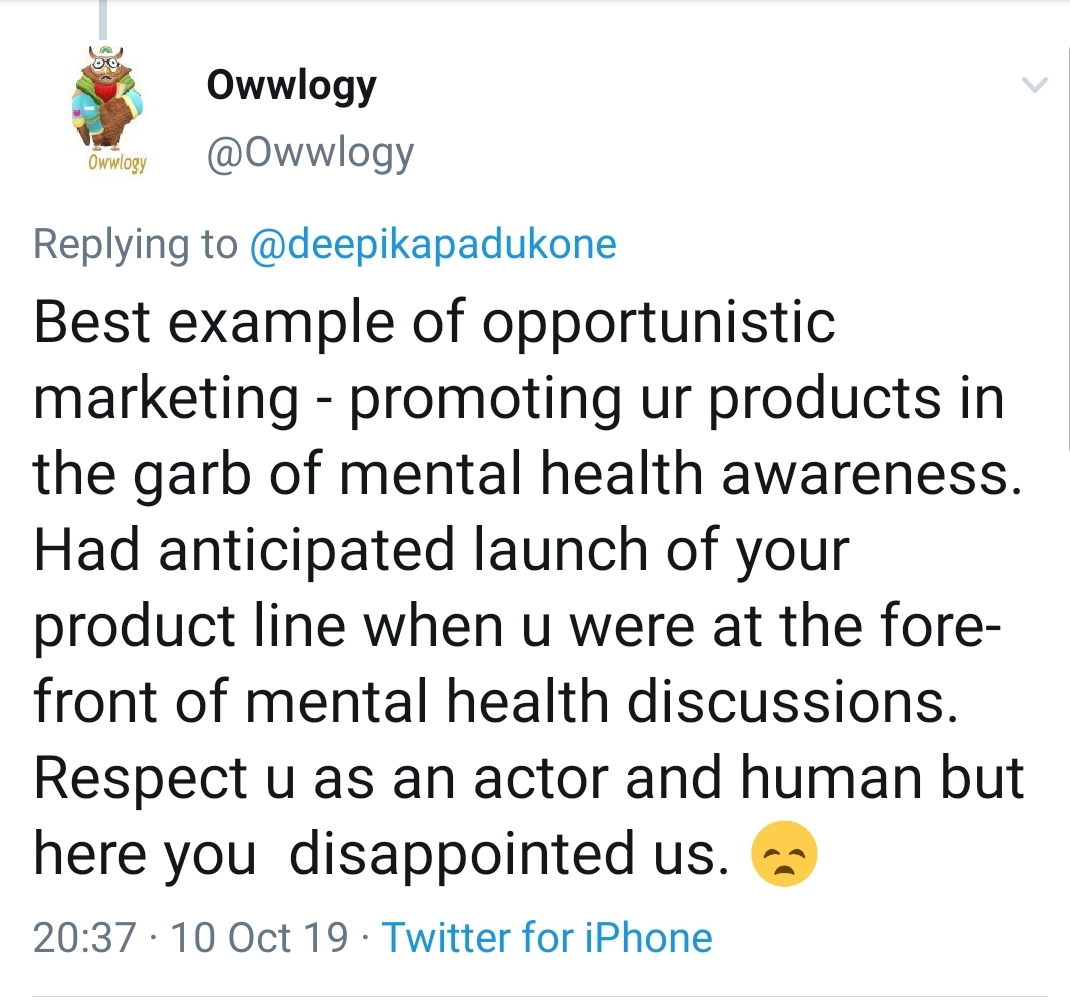 According to some users, her clothes would be expensive and unaffordable. It was later proved that this was not the case.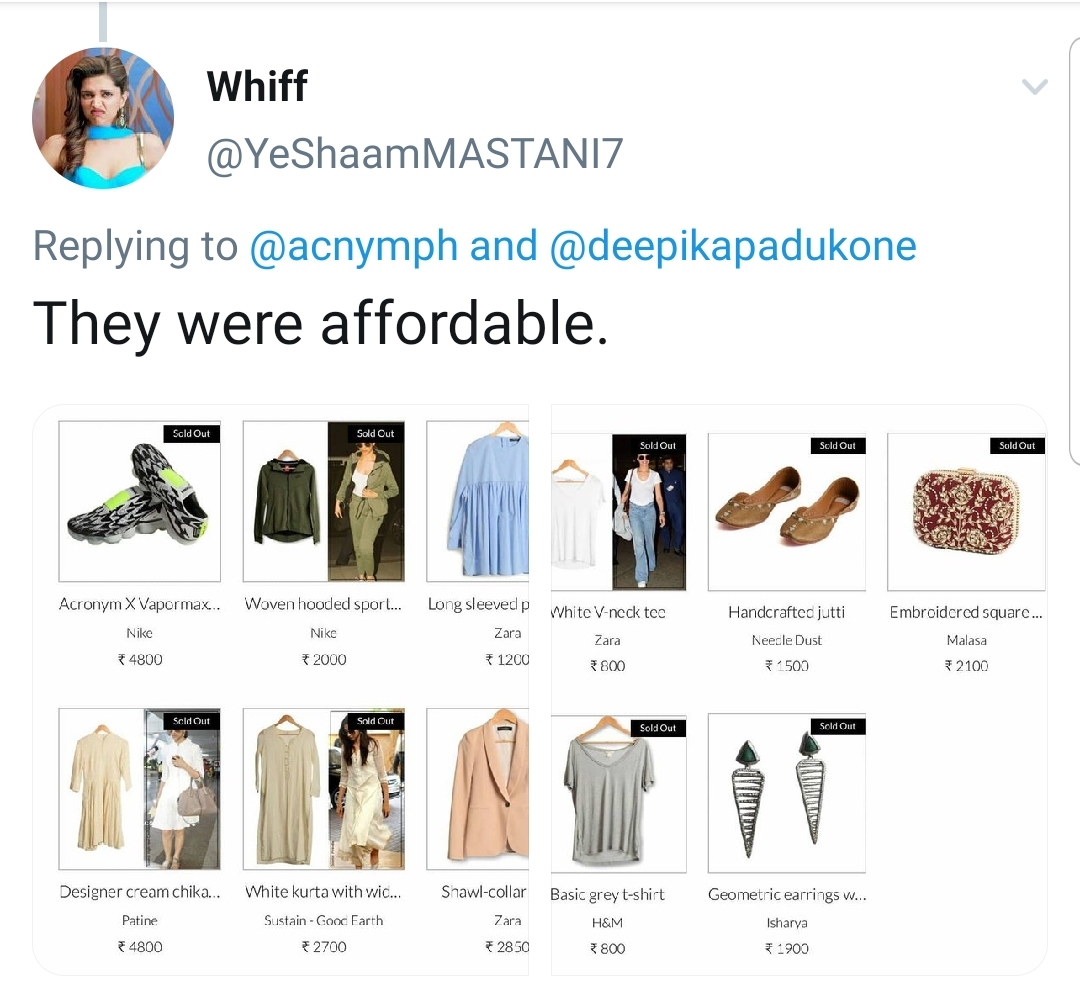 People who had watched the entire video could understand that this initiative was majorly for the charity and they found it inspirational to launch an initiative for the charity. Also, the clothes being sold were slightly used and not from Deepika Padukone's own line.

Deepika Padukone has always attempted to raise awareness about mental health
Deepika Padukone has always kept The Live Laugh Love Foundation very close to her. Even at her wedding, the couple asked their guests not to gift them anything but donate for the foundation. According to Deepika Padukone, people suffering from depression in India did not seek help which further complicated the issues. Through social media, Deepika Padukone decided to raise awareness among the people by encouraging them to share their stories with the hashtag #NotAshamed. She is also the brand ambassador for the NGO Indian Psychiatric Society which is the largest association of psychiatrists in India. It aims to have more mental health specialists in the country.