Fashion
Deepika Padukone and Kangana Ranaut Work the Checkered Print Like Pros
The checkered print is a classic and will be having a major moment in 2020. Deepika Padukone and Kangana Ranaut style the print in two ways and we decode the look
A quick scroll through our Instagram feed and we're convinced that the checkered print and stripes are going to be trending. From horizontal to vertical stripes, to checkered prints and bold squares, the print is most definitely going to be having a moment in 2020. The checkered print is oh so versatile and can be styled in an array of ways. From teaming it with a plain colour or making it clash with another print, there are many ways in which the checkered print can be styled. And we have two examples from Bollywood right in front of us.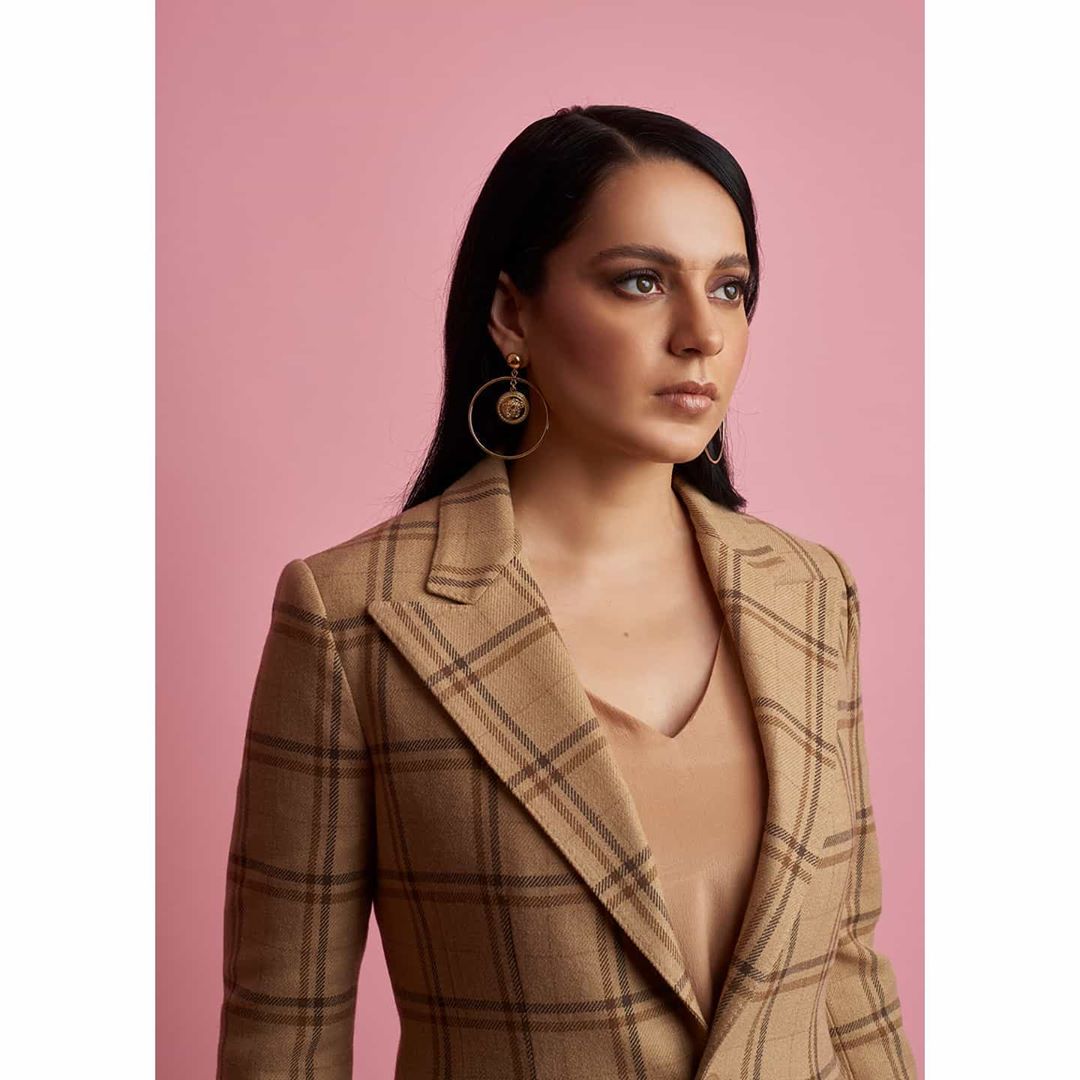 Kangana Ranaut
Scrolling through our news feeds we came across Bollywood actresses, Deepika Padukone and Kangana Ranaut sporting the checkered print and we could help but weigh them up. Deepika Padukone recently saw the release of her first film of 2020, Chhapaak, meanwhile, Kangana Ranaut is gearing up for her upcoming film, Thalavi in which she will be essaying the role of political stalwart, J Jayalalithaa.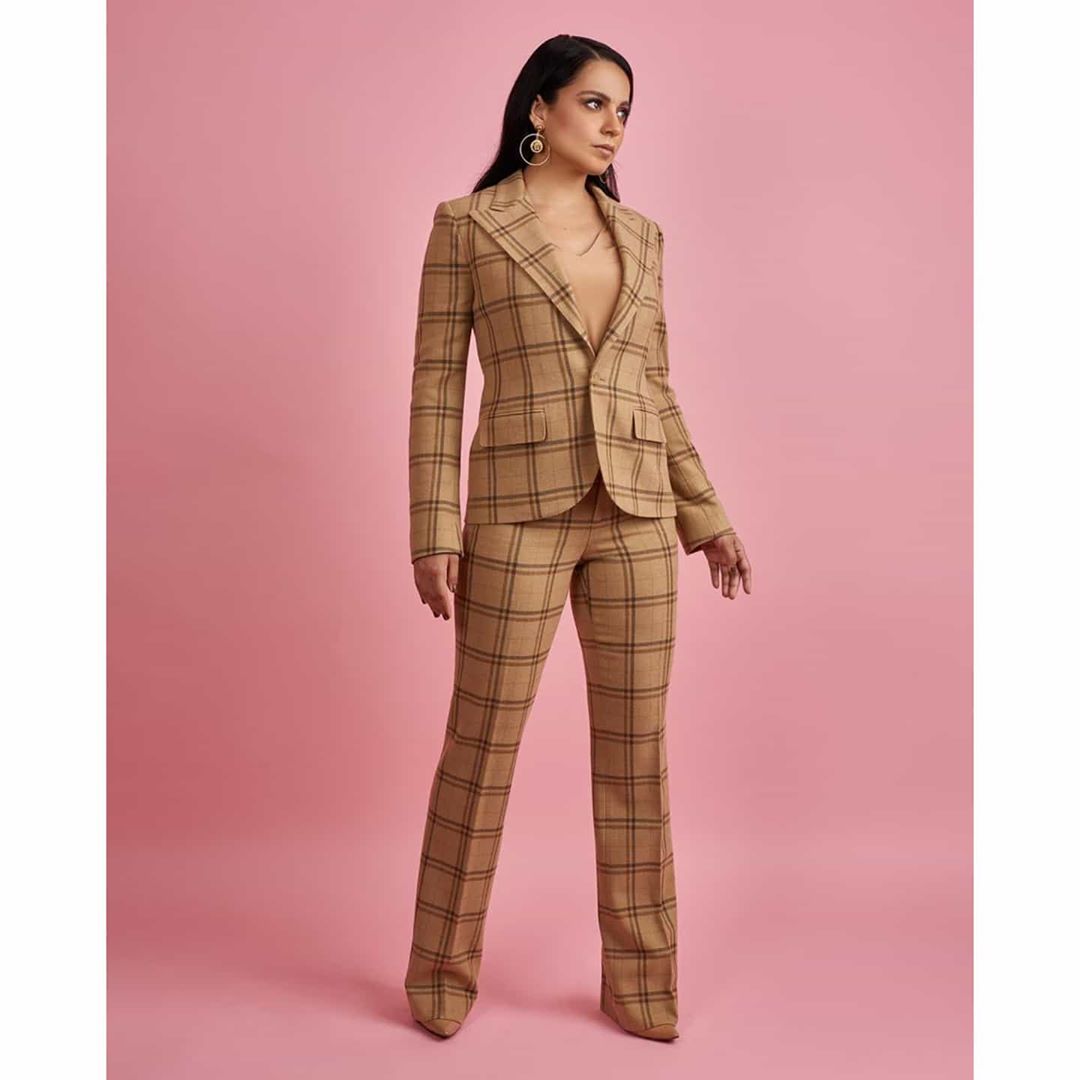 Kangana Ranaut
Taking to Instagram, the Queen actress shared a series of pictures of herself clad in a brown checkered suit, proving that power suits are here to stay for another season. The Ralph Lauren suit was in a lovely shade of sand and Kangana Ranaut was exuding major boss lady vibes in the look. The power suit featured a pair of well-tailored pants which were teamed with a camisole in the same neutral hue; over which, Kangana Ranaut wore a matching blazer buttoned up. Kangana Ranaut, who is known for her outspokenness, opted to have her hair styled parted to the side and left loose at the back. She opted for a subtle, sultry bronzed look and rounded off her makeup with a nude lip. The starlet completed her look with a pair of gold hoop earrings and a pair of nude Christian Louboutin heels.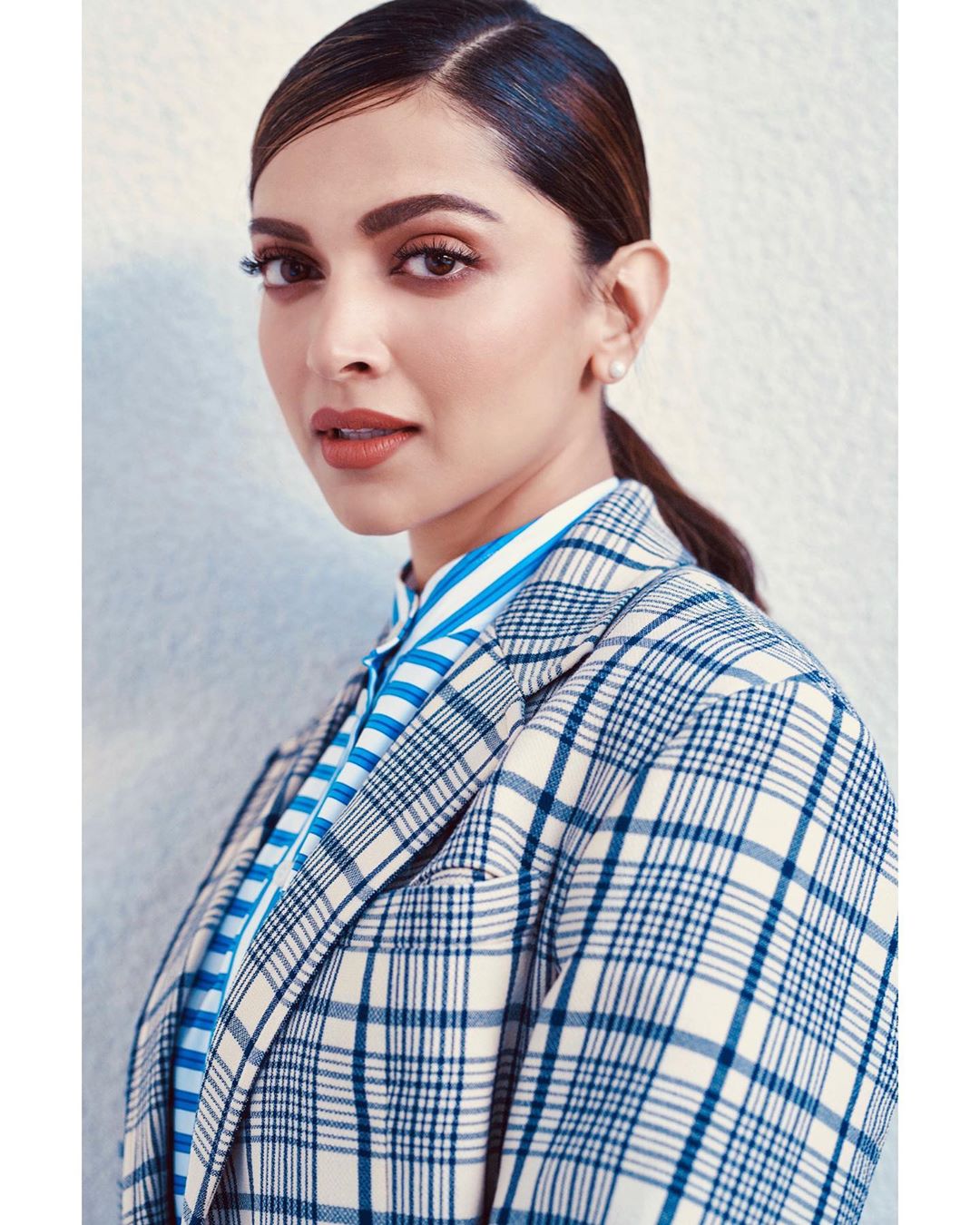 Deepika Padukone
Now, there is probably never a time when Deepika Padukone fails to impress in her stylish looks and has been serving some major style inspo with her Chhapaak promotions of late. She recently teamed a checkered print with stripes and while the look is unconventional, she most certainly stole the show. For her latest look, Deepika Padukone was clad in a knee-length checkered coat in blue and white, under which she wore a horizontally striped shirt in green and white. The outfit was teamed with a plaid pleated skirt and rounded off with a pair of black heels and socks (new trend alert!). The outfit was paired with a nude coloured bag which we feel she could have gone without. Deepika Padukone had her styled parted to the side and tied back in a ponytail.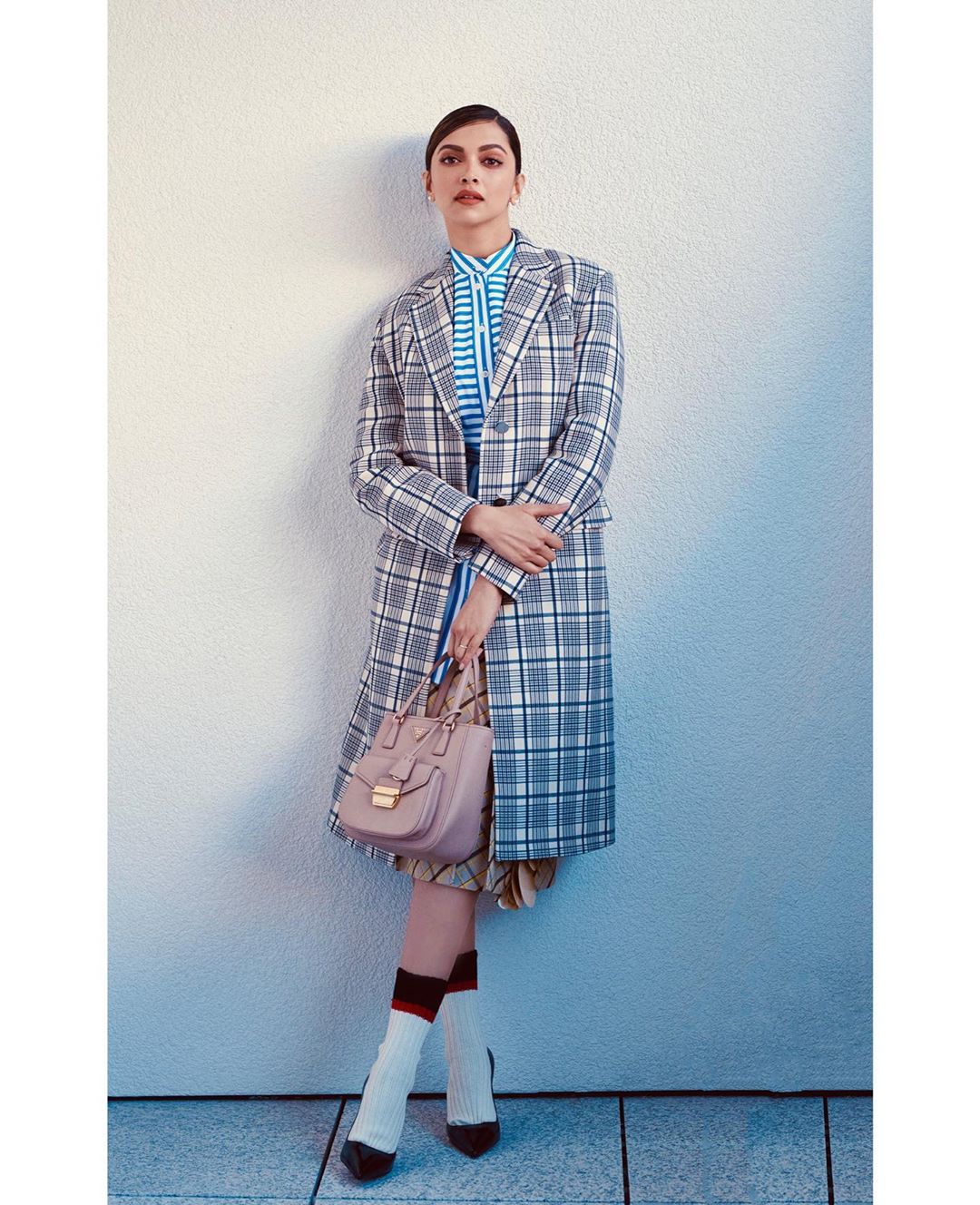 Deepika Padukone
She opted for an overall bronzed look which was rounded off with defined brows and an earthy-hued pout. This look, albeit unconventional, is hitting all the right style notes in our books. After looking at both looks, it is clear to see that that the checkered print can be styled in varying ways. Whether you opt for a coord set in a checkered print or just a blazer teamed with a plain colour; or whether you're feeling really brave and want to clash the print with a very bold varying print, the choice is yours. We think these ladies nailed their style and hope to see more fabulous looks in the weeks to come.