TV/Streaming Reviews
Daasi, Episode 6: Mawra Hocane and Adeel Hussain's Show Fails To Pick Up Speed
In this Mawra Hocane and Adeel Hussain starrer, the pace is slow as Aahil and Suhani's friendship thickens and Aahil finds himself in the middle of other issues
"Daasi" is a show that was introduced with great excitement and fanfare, but its leisurely pace has failed to hold viewer interest.  While the show is still in its initial stages, it is taking its time in building a solid storyline and does tend to cling on to done-to-death story arcs and clichés.  However, with the fun, young cast, it's entirely possible that the show may pick up in coming weeks. 
In episode 5, Sunehri continues to encourage Aahil (Adeel Hussain) to pursue his singing career, but despite Aahil and Sunehri's newfound friendship, Aahil asks Sunehri to stop pushing him to do something he does not wish to do.  He also tells her to stop falling into his mother's trap.  On the other end, Aahil is approached by Tauqeer (Adnan Jaffer) who tries to make a deal with Aahil, feigning concern for Aahil's inheritance and offers to help him to get it from Rubaab (Hina Khawaja Bayat). 
Aahil and Aadil (Furqan Qureshi) continue to discuss Furqan's love life as Aadil and Aaliyah (Faryal Mehmood) correspond regularly.  Aadil asks Aahil to probe Aaliyah as to whether he can send his proposal and Aaliyah, believing Aahil is asking for himself, quickly says yes and runs off.  Aahil also faces problems in his workplace with Mujtaba (Mohsin Ejaz), as the workers are not happy under Aahil's leadership.  It's clear that these workers will create trouble for Aahil. 
"Daasi" has its share of flaws.  While the friendship between Sunehri and Aahil began after Aahil helped Sunehri and her mother, the level to which it has gotten so quickly feels unnatural.  The build-up simply was not there and the way Sunehri asserts her ownership over Aahil by calling him her "friend" leaves the viewer confused as to where there relationship currently rests.  It's difficult to take the confusion between Aaliyah-Aadil-Aahil seriously, because why the two would not sign their names on the notes aside to avoid misunderstandings aside, why would Aahil asks questions to Aaliyah on behalf of Aadil in such a strange way?  Of course the girl is getting mixed messages and the entire situation could be avoided if this trio would just be…..realistic.  The angle with Tauqeer and Rubaab is a cliché – older woman with money who is unable to see the negative intentions of her "friend" and business partner.  With all of Rubaab's cunningness and self-proclaimed intelligence, why can't she see what comes across as ridiculously obvious?  The way Adnan Jaffer is playing Tauqeer is almost laughable with how much effort he's putting in to look like a scheming good-for-nothing and yet Hina Khawaja Bayat's Rubaab, for all her smarts, is completely oblivious.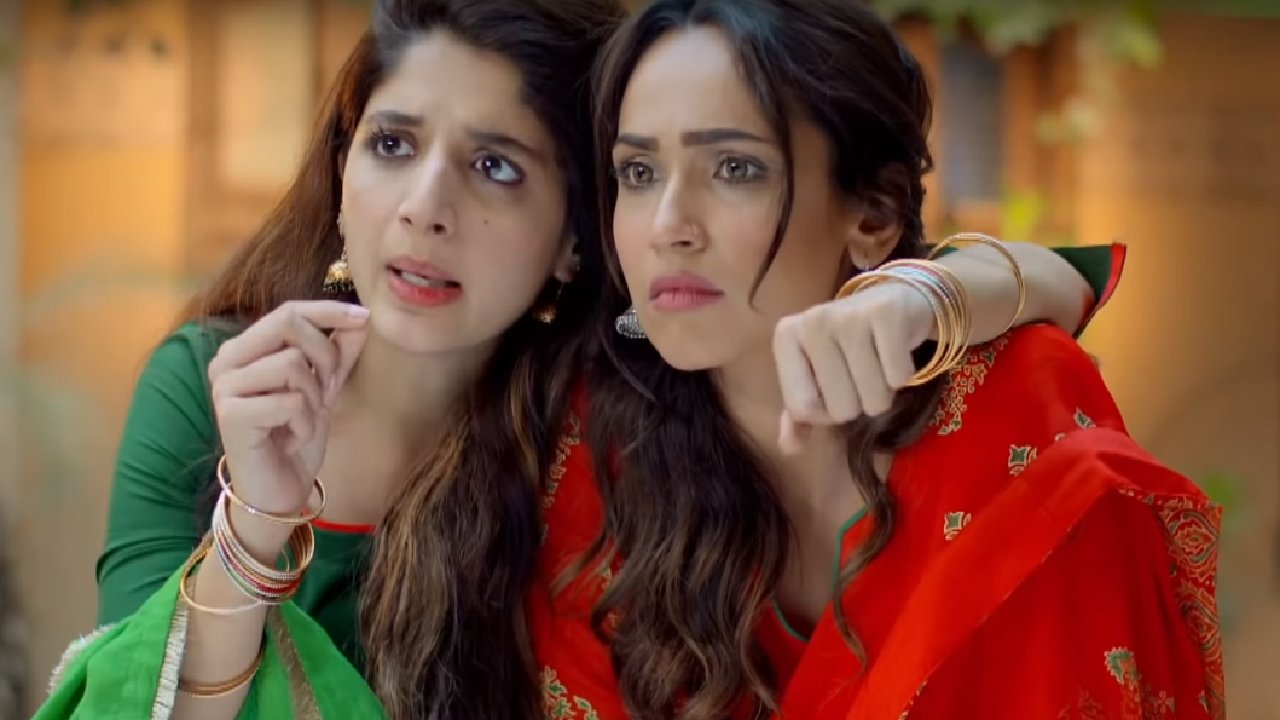 With all its light-heartedness and attempts at being different, "Daasi" is lacking something – a soul.  The show consists of many characters other than the main leads, Aahil and Sunehri, but somehow all of these characters come off as lacking in depth – more caricatures than well-defined characters.  And this is honestly unfortunate, because the show truly does have an amazing cast with names like Adeel Hussain, Mawra Hocane, Faryal Mehmood, Furqan Qureshi, Hina Khawaja Bayat, Adnan Jaffer and Mohsin Ejaz.  This is an ensemble cast that should be shining on-screen, but with the exception of Mohsin Ejaz in his role as Mujtaba, the other actors are failing to make their presence felt.  Most of all, though Mawra Hocane is a star and a commendable actress in her own right, her performance in "Daasi" as Sunehri comes across as trying too hard.  A character that should be breezy and airy feels forced in terms of dialogues and portrayal.  Because of this, Adeel Hussain's performance comes across as lacking as well.  There's no doubt that the two look beautiful together, but the script, performances and situations need to find a comfortable balance. 
Does this review sound entirely negative?  It is not.  The show, as mentioned earlier, does have some sweet, light-hearted moments and the show does actually offer the viewer something different.  Obviously, "Daasi" is only on its fifth episode, so there is a lot of room for growth – and this growth in both story and acting may happen in later episodes once the main storyline actually takes off.  While this remains to be seen, "Daasi" is not a bad show, but it does need to shape up in many ways.