TV/Streaming Reviews
Daasi, Episode 10: Adeel Hussain and Mawra Hocane's Show Picks Up Pace
In "Daasi," Adeel Hussain and Mawra Hocane's characters begin to find love when Aaliyah accuses Aahil of leading her on
"Daasi" has been a show that started with much interest, but quickly fizzled out due to a slightly silly storyline with even less interesting characters.  However, with episode 10, the show begins to pick up pace.  Initially lacking direction, the storyline is now opening into a path which gives it room to grow.  While Sunehri and Aahil's love story has been slowly growing, how will Aaliyah's "love" for Aahil affect their closeness?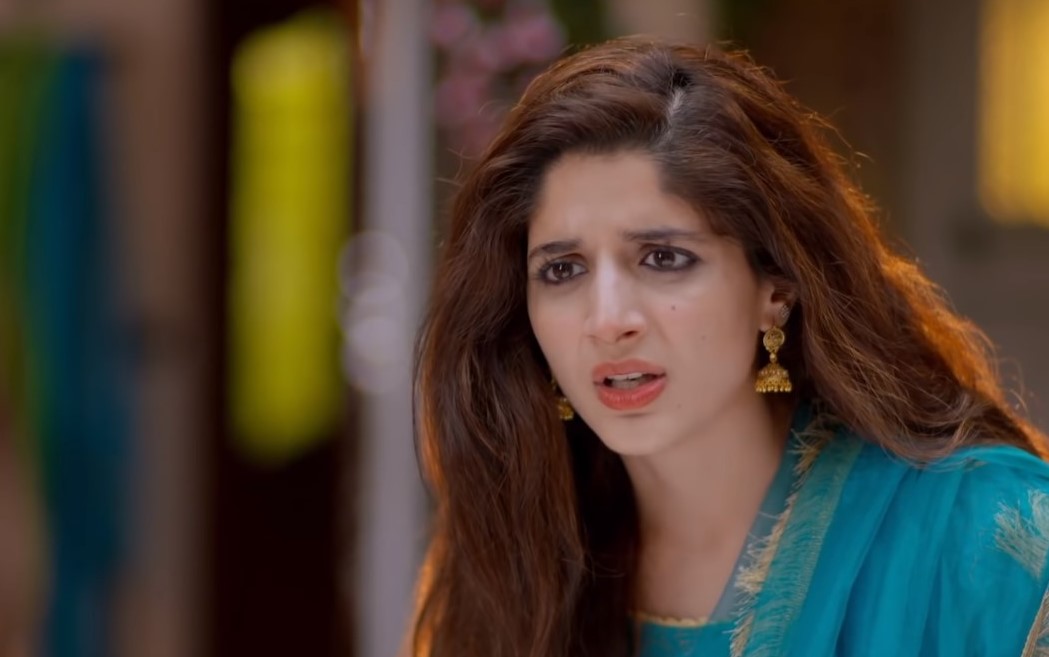 Mawra Hocane in 'Daasi'
In episode 10, Aahil (Adeel Hussain) fights with Rubaab (Hina Khawaja Bayat) in front of Sunehri (Mawra Hocane), telling her that he feels a warmth and feeling of family in Sunehri's home that he never felt in his own house.  Rubaab is upset hearing this and Sunehri consoles her after Aahil storms away.  As Sunehri heads to Aahil's room to pacify him, she stumbles across Aahil and Aaliyah (Faryal Mehmood) having a conversation where Aaliyah accuses Aahil of leading her on.  Aahil denies it and asks Aaliyah to leave.  Sunehri is shocked hearing this, but later after she speaks to Aahil, she realizes that things are not what they seem – and she may have encouraged Aaliyah in her foolishness. Aaliyah's marriage has been fixed by Mujtaba (Mohsin Ejaz) to Aadil (Furqan Qureshi).  Aaliyah fights with Mujtaba over this and he declares that she has to marry Aadil or else, even moving up the wedding date to avoid his sister's insanity.  At the end of the episode, Aaliyah reveals to her brother that she loves Aahil.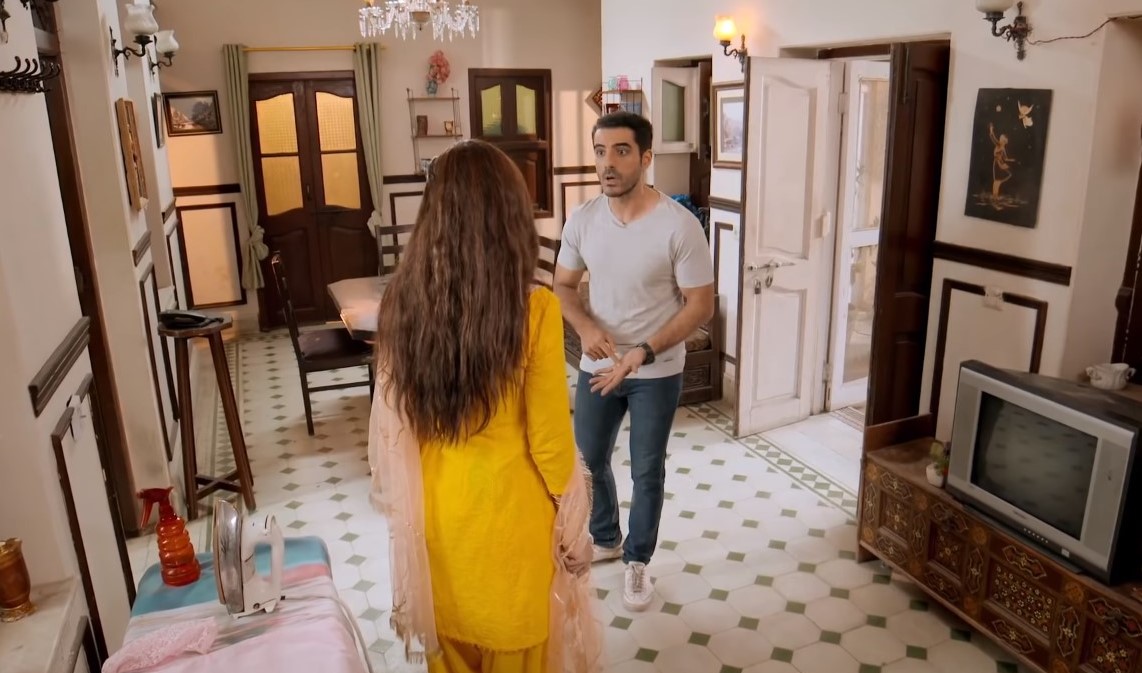 Mawra Hocane and Adeel Hussain in 'Daasi'
Sunehri's trust in Aahil comes across as very believable, especially considering the circumstances of Aahil's past.  He has found refuge in Sunehri's home and holds Sunehri in high regard, which he demonstrates when he fights with his mother and refuses to return back home with her.  This is an aspect that the show gets right.  Viewers are not forced to witness a long period of misunderstandings, rather a brief 10 minutes where Sunehri realistically doubts her judge of character.  That doubt is cleared after speaking to Aahil and she then realizes that neither Aahil nor Aaliyah are wrong, rather the victims of a misunderstanding.  Mawra Hocane's acting started off as very unnatural in the first few episodes, but she is now getting better in these later episodes that require her to be more serious.  She looks beautiful on screen as well.  Adeel Hussain is doing a commendable job as well.  This episode, however, belongs to both Faryal Mehmood and Mohsin Ejaz.  This on-screen brother-sister duo keep the viewer hooked with their performances.  Faryal really makes the audience feel for her character, Aaliyah – while Aaliyah is living in a delusional world, she isn't manipulative.  She just truly believes she has been lead on and dumped and is willing to do anything to make things right.  Faryal's acting in her breakdown scenes is just brilliant, she performs effortlessly.  Likewise, Mohsin Ejaz has a strong screen presence and forces the audience to sit up and take notice.
As "Daasi" continues towards finally finding a storyline, the show has begun to pick up and pique viewer interest once again.  Now that Sunehri is aware of the situation between Aahil and Aaliyah, it remains to be seen how she will be able to defend Aahil against Mujtaba.  And with Mujtaba's sights set on Sunehri, will her opinion matter?  Will Mujtaba seek revenge by turning Aadil against Aahil?  With these tracks finally set in motion, "Daasi" seems to be moving towards an interesting track – which has been lacking in the past bulk of episodes.