Celebrities
Critics' Choice Awards 2020: Joaquin Phoenix Crowned Best Actor Again, Thanks Mother and Talks Gun Violence in Speech
Joaquin Phoenix recently also won the Golden Globes award for the Best Actor for his performance in Joker
It seems like Joaquin Phoenix's performance as Arthur Fleck in the 2019 release, Joker is being appreciated for all the right reasons. And why shouldn't it be? After winning an award for the Best Actor at the Golden Globes, he has now earned himself another one at the Critics' Choice Awards which was held last night at Santa Monica's Barker Hangar. And much like the speech he gave at Golden Globes, where he spoke about their vegan menu and Hollywood's hypocrisy, Joaquin once again used this opportunity to highlight a few more concerns -  and also thanked his mother.
Joaquin Phoenix with his mother Arlyn Phoenix, commonly known as Heart Phoenix
While accepting the award for the Best Actor yet again, Joaquin shared, "First, I'd like to thank the awards for for going plant-based and trying to offset our carbon footprint. It's really amazing message." He then continued, "I need to thank my mom. Mom, you've always been my greatest inspiration. Even when self-pity led me astray, you didn't give up on me. I appreciate your support." Joaquin's mother, Arlyn Phoenix is also an an actress and a social activist - so it comes as no surprise that Joaquin too, would be so vocal about social issues, and rightly so.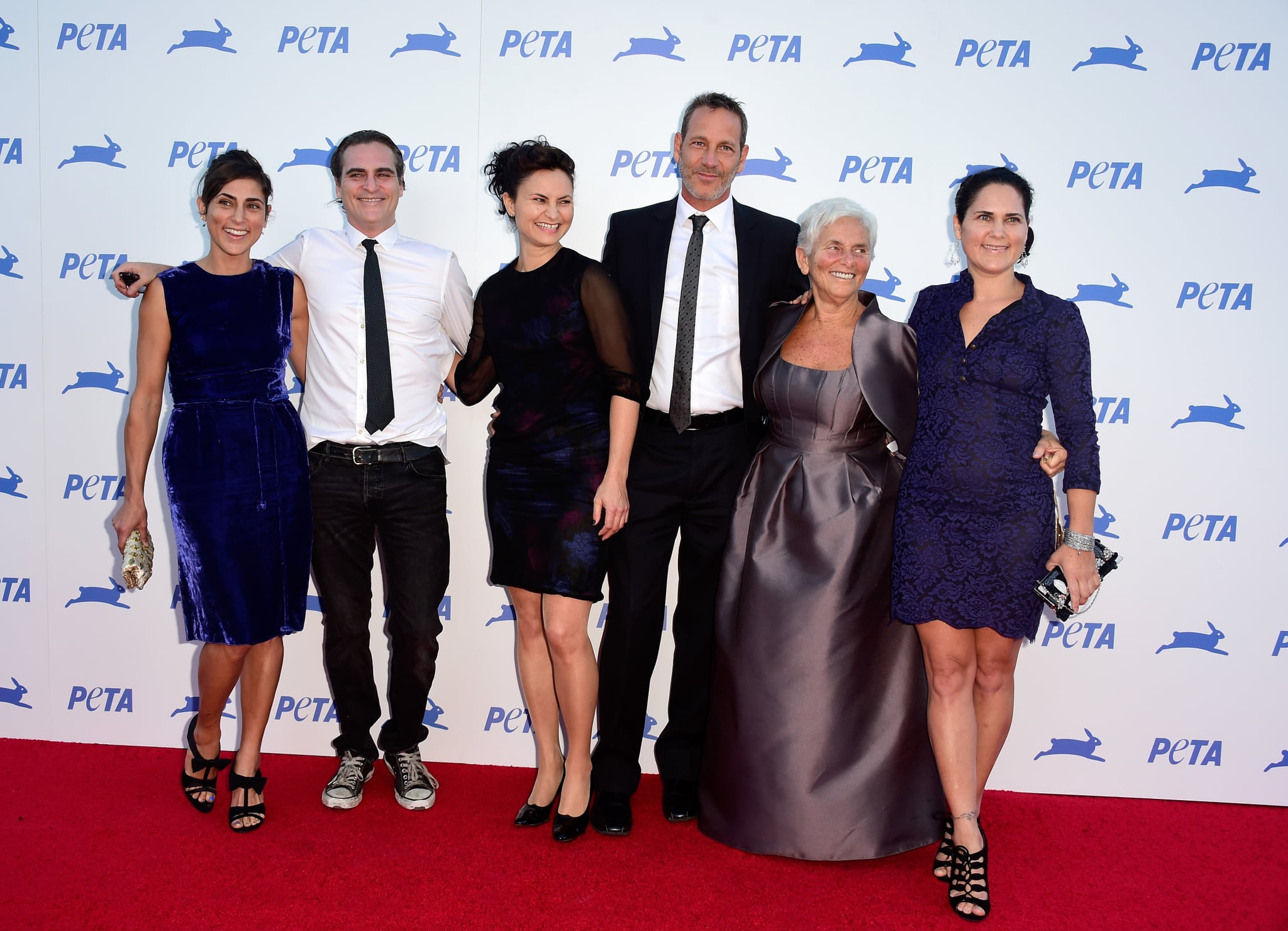 Joaquin Phoenix's family include mother Heart and siblings Rain, Liberty, Jeffery and Summer. Pictured alongside Phoenix's mother is Heart's husband Jeffrey Weisberg
The actor then also went ahead to talk about gun violence and mental health, as Joker faced backlash prior to its release. He said, "Scott Silver and Todd Phillips, you checked us. You took a comic book character and used it to talk about childhood trauma, gun violence, isolation and mental health. And instead of inciting violence, you invited the audience in to see what it feels like when you're one of the forgotten." Joaquin was nominated alongside Antonio Banderas (Pain and Glory), Robert De Niro (The Irishman), Leonardo DiCaprio (Once Upon a Time in Hollywood), Adam Driver (Marriage Story) and Eddie Murphy (Dolemite Is My Name).