Celebrities
Coronavirus in Pakistan Update: Maria B Slammed For Negligence, Zainab Qayyum and Usman Mukhtar Weigh In
The Covid-19 toll is rising in Pakistan. Maria B, a famous fashion designer, was slammed on social media for negligence. Masala! spoke to actors Zainab Qayyum and Usman Mukhtar to see what they had to say
Coronavirus, a deadly pandemic that has turned the world upside down, is currently spreading like wildfire across the globe. Originating, reportedly, from a seafood market in Huanan, Hubei province, China, the disease spread in the city of Wuhan. Chinese government immediately shut down the city once the virus spread and has managed to control the spread over the past two months. Out of the almost 81000 total cases, 73000 of those cases have recovered. It later spread to Italy, Spain and Germany - countries that were slow to lockdown - due to which the number of cases escalated rapidly. Pakistan currently has 1000 cases of Covid-19, or the novel coronavirus as it is also called, and social media was ablaze when famous fashion designer, Maria B, released a tearful video on social media platforms, stating that the police had 'taken' her husband, Tahir Saeed, in the middle of the night.
Her husband was arrested by police last night.their cook was corona positive and they didnt inform authorities,and sent him back his village VIA bus. pic.twitter.com/9iIwSXmav5

— Rai Saqib KharaL (@iRaiSaqib) March 24, 2020
Punjab Police later said the following.
The counter statment from an official of Punjab police after the clarification statment of Maria B and he claims everything is a lie which they both told in the video . ( Audio ) #MariaB pic.twitter.com/FANxOmC0sp

— Abdul Zaman Khan (@iamazamankhan) March 24, 2020
Twitter was ablaze with comments about the fiasco. Maria B and her husband released another video in which they stated 'their side' of the story.
In the video, Maria B and her husband explained that their cook had tested positive for Covid-19 but did not want to stay in their house. So they gave him money and told him to go back to his village in a private car. The cook, according to them, took two buses to reach Vehari. According to reports by Punjab Police, it was the locals who informed authorities that he had coronavirus after which police came to arrest Maria B's husband.
Masala! spoke to two celebrities who had their own takes on the issue. Usman Mukhtar had a nuanced opinion on the events that transpired.
Usman Mukhtar's Views on Maria B.:
"I agree that this is negligence," says Usman referring to Maria B. "But my problem with this entire situation is that (and I'm one of those people who says lockdown should happen - we, as a nation, won't listen otherwise) I feel that the way the cops handled it - barging in and arresting people - a lot of people won't report things now. They'll be scared. That's my issue. Action should have been taken in such a way that people would readily approach authorities in saying that yes, we're facing the issue and help us on how to fix it. The main problem right now is that people are not telling that they may have symptoms or that they may be sick." The Anaa actor went on to say, "They're not practicing social distancing and asymptomatic people are not taking the care that they should. There were individuals who had returned from a religious congregation in Bhara Kahu who tested positive and now they've infected other people. That's the problem. People are not coming to the authorities. Government has a very important part to play. Officials have to be more welcoming and more kind. Maria B. and her family were irresponsible but reactions from our officials wasn't also that great."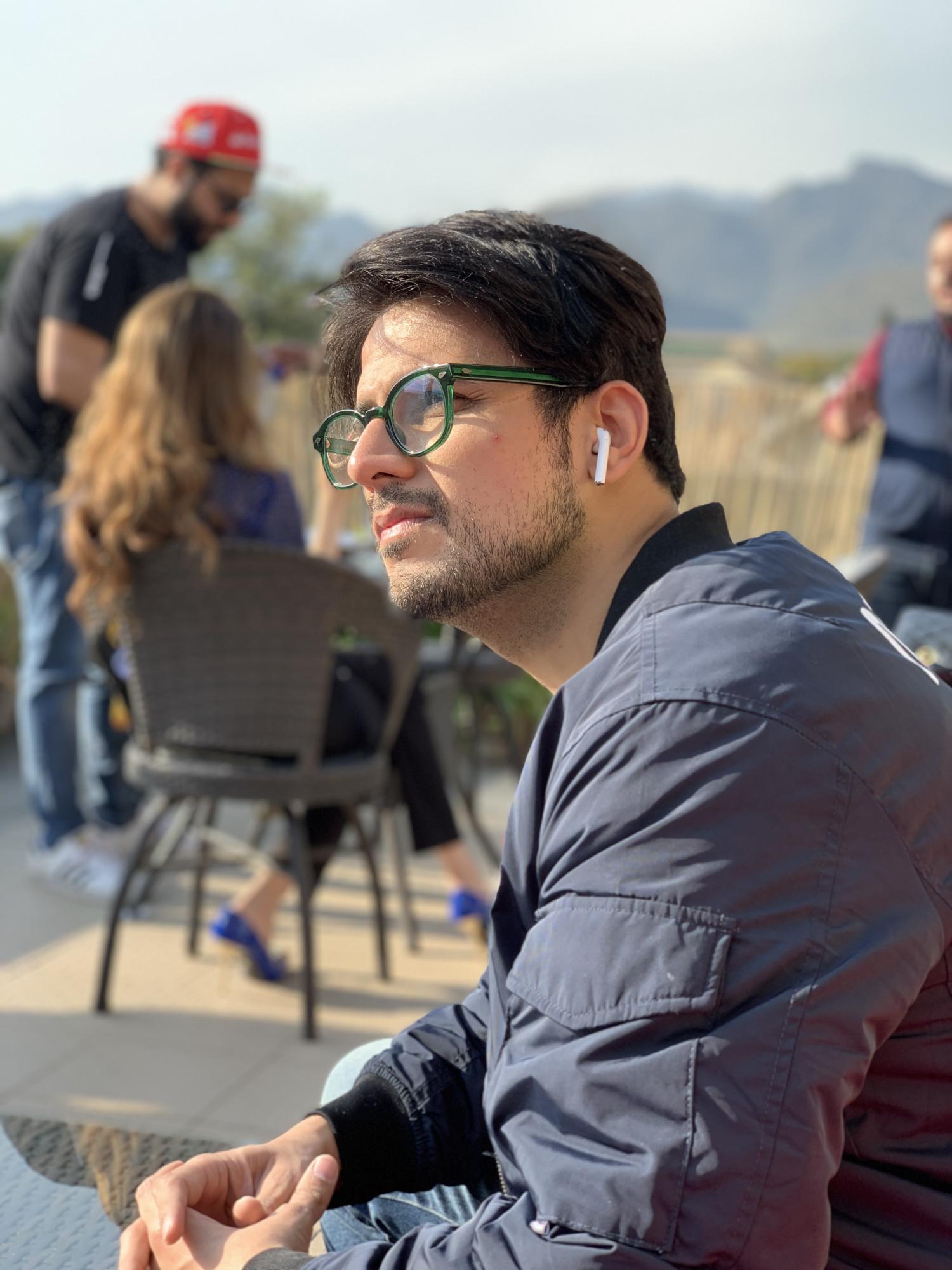 Actor Usman Mukhtar
Zainab Qayyum aka ZQ, regarding the Maria B. Controversy:
Zainab Qayyum, model and actress, had a more direct approach. The actress stated, "It's a simple black or white, yes or no situation." She stated that there was 'no rocket science' about it. "In a pandemic, army locks down. If your servant tested positive for coronavrius, wouldn't you take him to the hospital? None of these excuses hold that we didn't know what to do, it was his wish etc etc."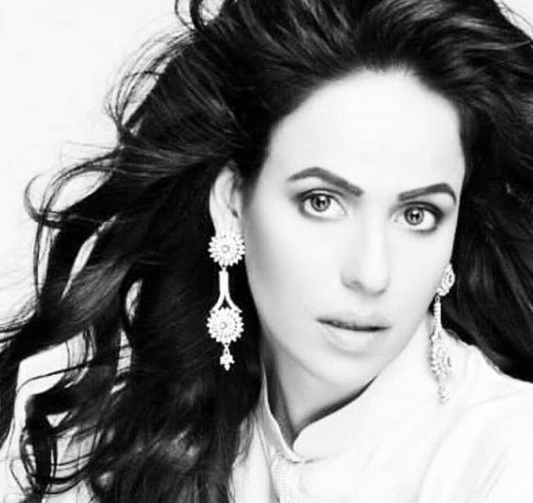 Actress and model, Zainab Qayyum
Many on social media outraged against their behavior. Here are some reactions.
I love how Maria B thinks that she can turn on the camera & tell the PM during a pandemic to care about her reckless husband who sends Covid-19 positive patients on bus rides.

Elite Class Previlage in Pakistan knows no bounds. Some minister will get him released.

— Asfandyar Bhittani (@BhittaniKhannnn) March 24, 2020
Maria B's husband is out already pic.twitter.com/b3gd79b7rc

— Shumail (@Shumyl) March 24, 2020
Maria B is the real dark face of Pakistani elites, she and her husband sent their Covid-19 positive cook to village without informing the police, when police raided their houses, she made a video shedding crocodile tears.#MariaB pic.twitter.com/jsHQKsJbeL

— Stharay Sthoman (@Itsme_Baseer) March 25, 2020
Coronavirus continues to spread in Pakistan as of now despite the fact that various cities are in lockdown. It is understandable that people are panicked and do not have a clear understanding of the standard operating procedures. It was reported that Maria B.'s husband has now been released from custody but it is still a question whether his hometown of Mailsi (the town where their domestic staff went) is being tested as aggressively as needed. Coronavirus is a serious pandemic that requires plenty of government cooperation and a lot of citizens being responsible with their action. We can only hope that such incidents don't occur anymore and that everyone takes social distancing seriously and the government of Pakistan follows the test-isolate-test-isolate guidelines as given by WHO seriously.