Think Pieces
Covid-19: Hope In Times of Crises
The Covid-19 has turned the world upside down. All we can do now is hope that we will get through it as safe and sound as possible
Let's admit it. No one was taking it seriously until we had to take it seriously. Nobody was thinking about job cuts, the economy collapsing, the health risks and the nature of uncertainty that the future holds - until there was no option. Because, well, why would you? No one, except those crazy scifi writers, had thought of this (there's a massive rise of the number of people who are now watching Contagion, the 2011 Steven Soderbergh film that dealt with a pandemic and you might want to rewatch the series 12 Monkeys again - yes the series, no, not the film).
As I write this with my two children home from school (e-learning has its challenges and most definitely isn't the same thing as them being in school), there's a song that my five year old is listening to right now. "A bear went over the mountain to see what she could see. The other side of the mountain was all that she could see," goes the song. It suddenly struck me how the bear and the entire world right now were similar in so many ways.
No one really knows what the future holds. It doesn't matter where in the world you are. The United States is dealing with an unmitigated economic and health cataclysm just as much as the United Kingdom.
When the virus broke out in China in December, Dr. Li Wenliang alerted about a 'SARS-like' illness on social media. The doctor, a 34-year-old opthalmologist, was working in Wuhan in December 2019 when he sent a message to his medical alumni group to wear protective clothing. Dr. Li said that seven patients from a local wet market had been diagnosed with a SARS-like illness and were quarantined. The message went viral on Weibo, China's version of Twitter, and he was accused of rumor-mongering by the police. Dr. Li Wenliang died of the novel coronavirus in early February 2020 and later Chinese authorities sent out an apology to Dr. Li Wenliang's family and two police officers were issued with "disciplinary punishments".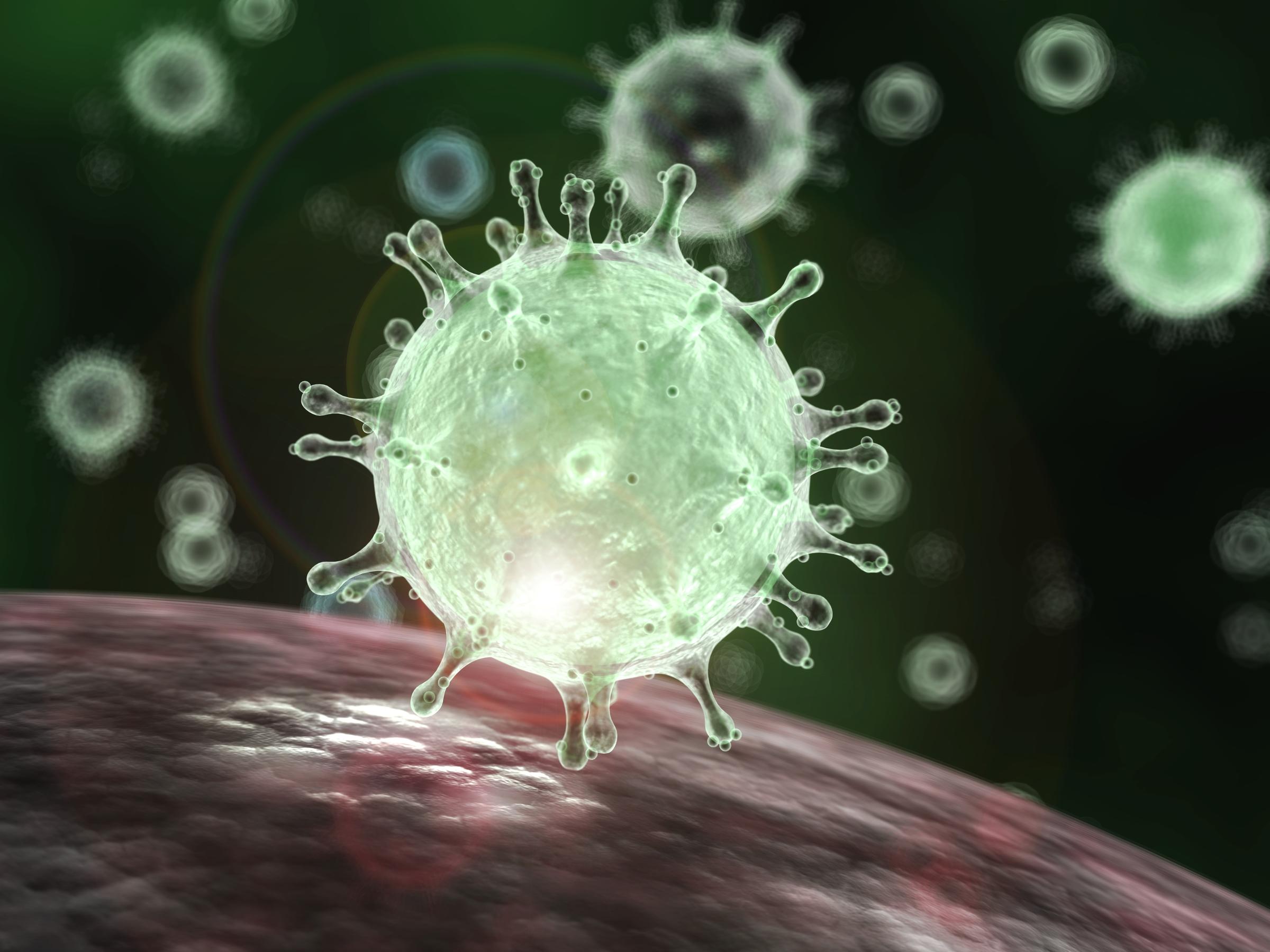 Novel coronavirus
Chinese health professionals, by the end of January, were trying to alert the world. But no one was really listening.  The Lancet, an independent international weekly medical journal, published a study by Chinese health professionals in Wuhan, on the novel coronavirus on January 24, 2020. China's ruling Communist Party, in late January, warned that anyone who hid infections will be "forever nailed to history's pillar of shame" (reported by New York Times).
China's own response to the then-epidemic and now-pandemic novel coronavirus was strict and meticulous, though not without failing. BBC reported in early February that China had admitted to its 'shortcomings and deficiencies' and "ordered a severe crackdown on illegal wildlife markets".
On February 4, 2020, China had built a 645,000-square-foot makeshift medical facility. Business Insider reported that the hospital was made up of two floors and was "equipped with 1,000 beds, several isolation wards, and 30 intensive care units".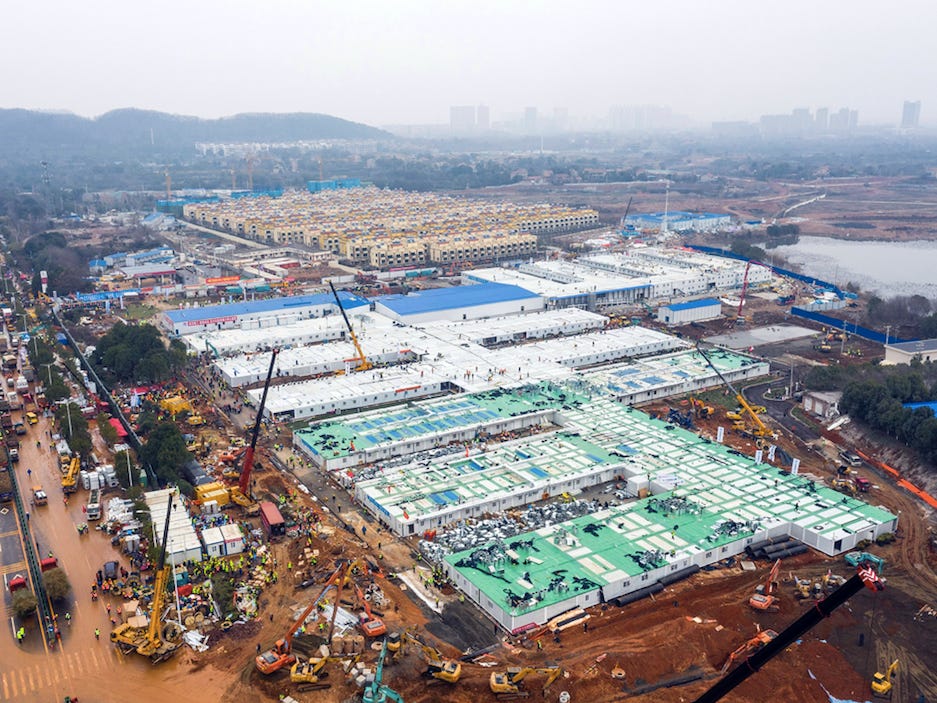 China's Hospital in Wuhan, Picture Credit AP
China did this in ten days. It went from 81518 active cases to 2161 active cases in three months.
It was after two weeks of the virus being reported in China, cases were reported all over the world ranging from South Korea to Australia (the first case was reported on January 24 – Australia right now has 4514 cases and 19 deaths). No one really took it seriously throughout February, 2020.
Life was normal in pretty much the rest of the world, except Hong Kong, South Korea and Taiwan, which were considered hotbeds. The first case in the United Kingdom was reported on January 30. In just last week the Prime Minister, Prince Charles and the UK health minister were diagnosed with Covid-19. In the United States, aggressive testing has revealed over 164,253 cases. The sharp rise in the number of cases has only occurred in the past week. In late February, Italy had politicians publicly shaking hands, warning everyone 'not' to worry about the crises. Harvard Business Review broke down the list of mistakes Italian authorities committed in dealing with the virus. One of them was 'learning is critical'. The experts urged the United States not to make the same mistakes.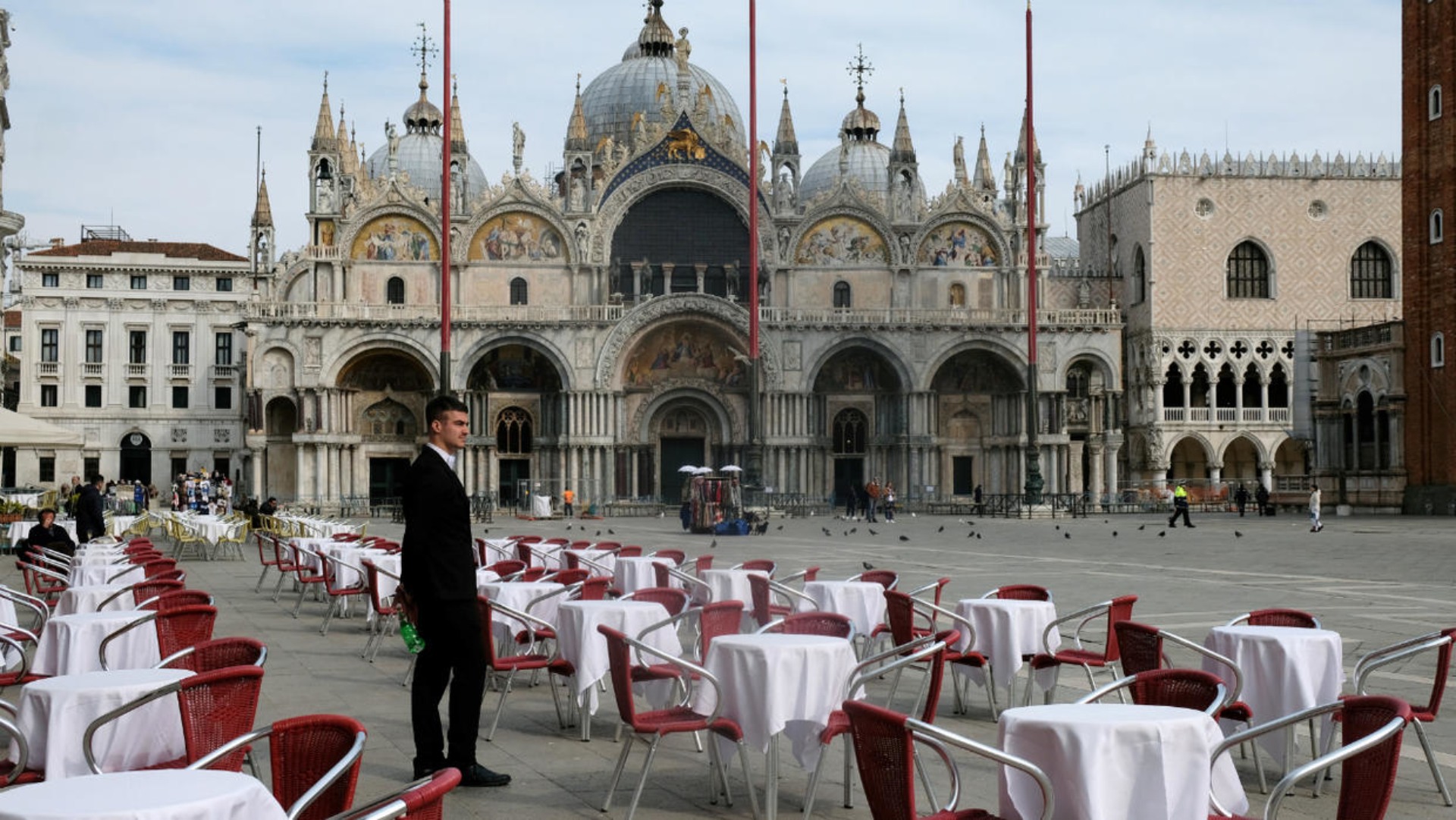 Italy post the Covid-19 outbreak
Every aspect of life has taken a hit. The virus isn't airborne but to stay clear of it, experts advise social distance because the virus spreads via droplets. The CDC (Center of Disease Control and Prevention, United States) says that Covid-19 is a "new disease" and they are "still learning how it spreads, the severity of illness it causes, and to what extent it may spread in the United States". World Health Organization recommends the following:
Wash your hands regularly with soap and water, or clean them with alcohol-based hand rub.
Maintain at least 1 metre distance between you and people coughing or sneezing.
Avoid touching your face.
Cover your mouth and nose when coughing or sneezing.
Stay home if you feel unwell.
Refrain from smoking and other activities that weaken the lungs.
Practice physical distancing by avoiding unnecessary travel and staying away from large groups of people.

This effectively meant that concerts, gatherings, travel were all canceled. This in turn meant that the various industries that were completely reliant on consumers flooding their shops, restaurants and establishments were forced to shut shop. 'Working from home' for them is not an option.
In 1918, when the Spanish flu had emerged, it infected 500 million people and the death toll was estimated to be anywhere between 17 million and 50 million. Virologists studied the spread and said that UK troop staging and hospital camp in France was the ideal breeding ground for a respiratory virus. A report published in 2016 suggested that the virus may have been going around much before the 1918 pandemic.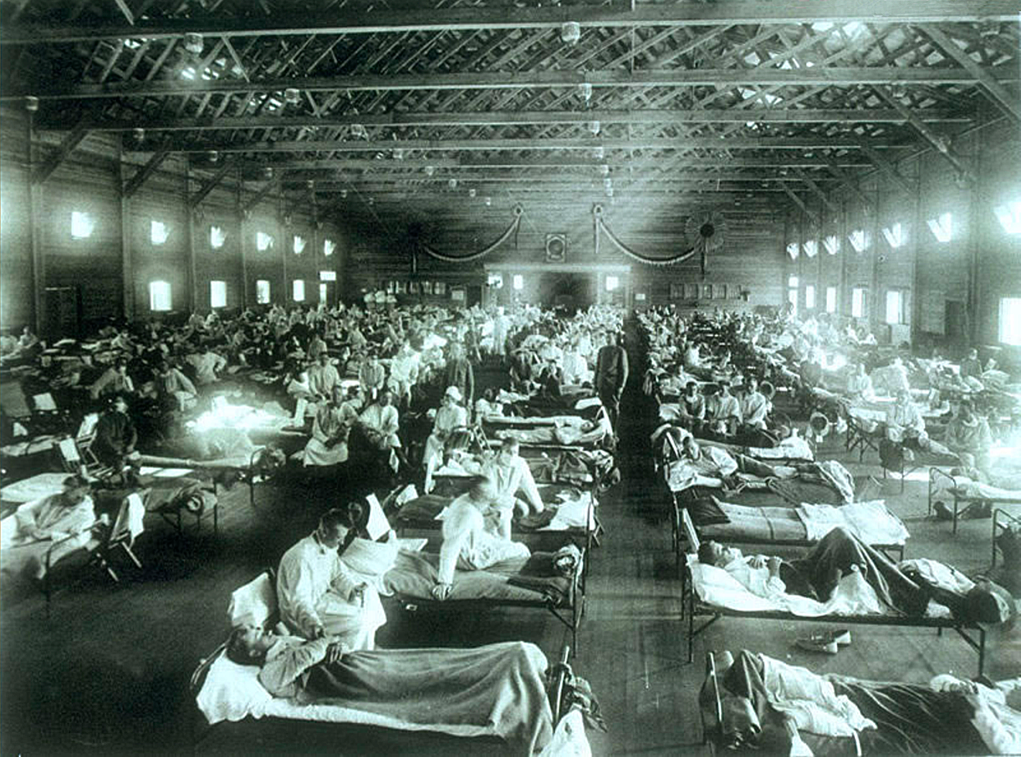 Spanish flu pandemic in 1918
The world, back then, was facing World War 1. The world today, as someone rightly put it, is facing economic wars. The era of group of soldiers armed with bayonets and dynamites is fairly over. Now there are drones and nuclear arms that make war a much more catastrophic and complicated process. The more day-to-day wars are fought on the economic fronts.
So now when major establishment in all countries are shut, job cuts and pay cuts are the order of the day, the purchasing powers, per capita incomes and GDPs are taking a hit, film schedules are postponed, cinemas are closed and schools can't have bake sales and daily wage workers can't make money, the global pandemic is now financial. The world's most powerful, most developed countries can't seem to control the crises (UK, US and most of Europe has been a fearful example) and the developing countries are in a state of pandemonium, for the lack of a better word.
In India, PM Narendra Modi announced a 'Janta Curfew' without any proper planning in place. While this lead to various Bollywood A-listers 'clapping' on their cushy verandahs and from their high-rise apartments, migrant workers struggled to reach to their home towns from major urban centers. There were various videos of migrant workers sobbing on streets, trying to find ways to reach home only to be worried about how to feed their already starving families. There were also hordes of people out on the street, banging thalis to 'laud' the health care workers, in an almost festival like manner. India currently has 1251 cases and 32 deaths.
In Pakistan, the Prime Minister Imran Khan said he could not 'afford' to lockdown. Pakistan has been hard hit due to the influx of pilgrims from Iran (Iran currently has 41495 cases and 2757 deaths). The Pakistani government could not effectively hold the quarantine at the Iran-Pakistan border, as a result of which the virus is now spreading within the community. Pakistani authorities, despite repeated pleas to the public, could also not shut down mosques and religious gatherings, which have also lead to the spread of the virus. Pakistan currently has 1717 cases and 21 deaths.
Saudi Arabia immediately shut down the major Holy Sites of Mecca and Medina, places that are crowd hubs almost all year round. The UAE shut down mosques and prayers were told to be offered at home. Saudi Arabia has 1453 cases and 8 total deaths and the UAE has 611 cases and 5 deaths as of today (March 31, 2020). Flights are almost at a complete halt in UAE, cinemas, gyms, malls, schools are all closed. There is a sterilization drive that has been going on since the past four days where residents are not allowed to leave their homes from 8 pm in the night till 6 am in the morning.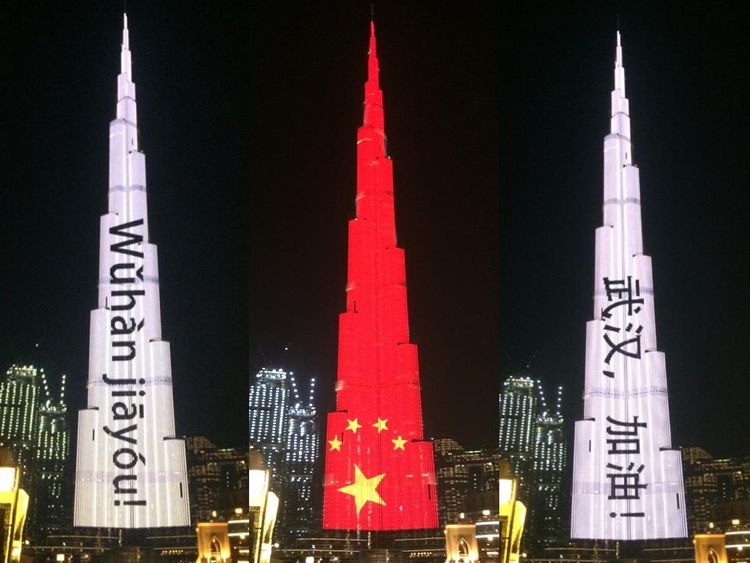 The Burj Khalifa lit up in solidarity with China post the outbreak
The UAE is largely made of expats, with many of us calling UAE our home away from home. Many of us have been living here for years, decades and couldn't imagine a life in any other part of the world. I surely couldn't. My children, my family, everyone I know around me (friends and extended family who reside in Dubai and in the rest of the UAE) love the country and love living here. Our kids go to school here, our daily lives are set around our traffic jams and our weekly cinema and restaurant haunts. Our jobs, livelihoods, our joys, our sorrows, our good times, our successes and our failures, all of them are a part of UAE. This is home.
But when we look at the cost of living versus the economic impact that many residents such as myself will have to face, we wonder what the future holds. The schools haven't issued any statements regarding reducing school fees though our children are most likely to be home for the next three months (and like I said, e-learning isn't the same thing). The UAE government has announced rent relaxations and discounts for various zones, we don't know how that would impact many residents such as myself who are living in privately rented properties.
What would it be like when the UAE finally comes out of the state of pandemic that the world is also engulfed in? Life would, obviously, not be the same for a while, but what would be the extent of the hit we'd all have to take? UK experts suggested that social distancing would still be the order of the day for another 12-18 months, especially until the medical world is working on a vaccine (which is, as stated, 12-18 months away). Would the salaried class in the UAE be able to take the massive economical hit that it currently faces?
The stimulus packages introduced by the UAE government gives some hope. Perhaps it will help businesses stay afloat and thereof helping the salaried class retain their homes and their expenses. It is also important to note that the country states that it is prepared to deal with any crises that is there in the foreseeable future.
As hard as I try to see beyond what's already been given, all the information, all the expert advices, all the crazy graphs that are being created by economists, my vision for what lies beyond this pandemic is as good as anyone else's. These are times of global uncertainty. And no one has an answer. If the only thing to fear is fear itself, perhaps the only hope we have right now is hope itself.