Celebrities
COVID-19: Blake Lively, Ryan Reynolds Donate $1 Million For Elderly and Low Income Families
Blake Lively and Ryan Reynolds announced donating $1 million for feeding the poor and elderly affected by COVID-19 on their Instagram.
Blake Lively and husband Ryan Reynolds are a power couple that defines couple goals in many ways. Amidst the Coronavirus fear and panic, the couple has come up with yet another exemplary initiative by donating money to the organizations that work towards eradicating hunger. In her Instagram post, Blake Lively announced, 'COVID-19 has brutally impacted older adults and low-income families. Ryan and I are donating $1 million to be split between @feedingamerica and @foodbankscanada. If you can give, these orgs need our help.'
However, not everyone has $1million to donate. Hence, Blake Lively also had a piece of advice on how everyone could contribute in their own way.
'Though we must be distancing ourselves to protect those who don't have the opportunity to self-quarantine, we can stay connected. Remember the lonely and isolated. Facetime, Skype, make a video. Remember the love that can travel through all this. Communities are stepping up- shopping for the elderly, making lunches for children. We can all do something for one another, even if that's simply staying home.'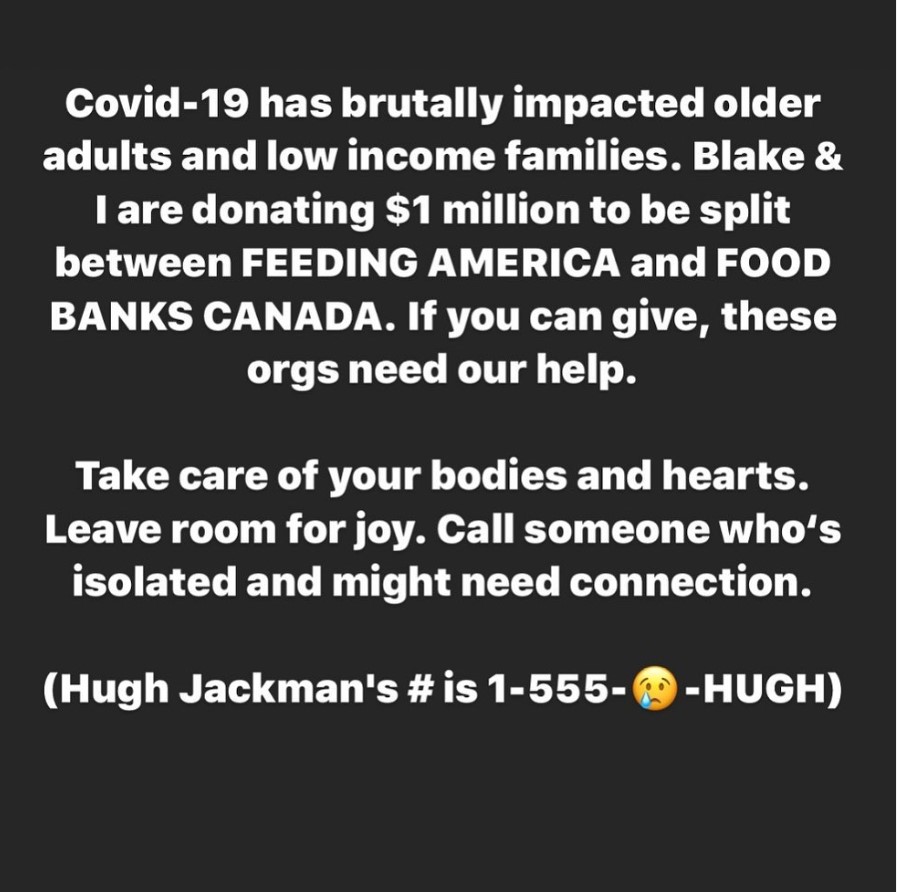 Ryan Reynold's message on social media for coronavirus
Isn't Blake Lively right? Everyone can contribute in one way or the other.
But here the Gossip Girl star and the mother of three could also not help to pull the leg of husband Ryan Reynolds taking a cheeky dig at him.
'Now can someone please tell Ryan that 'emotional distancing' from his mother-in-law is not a thing. Nothing can save him.'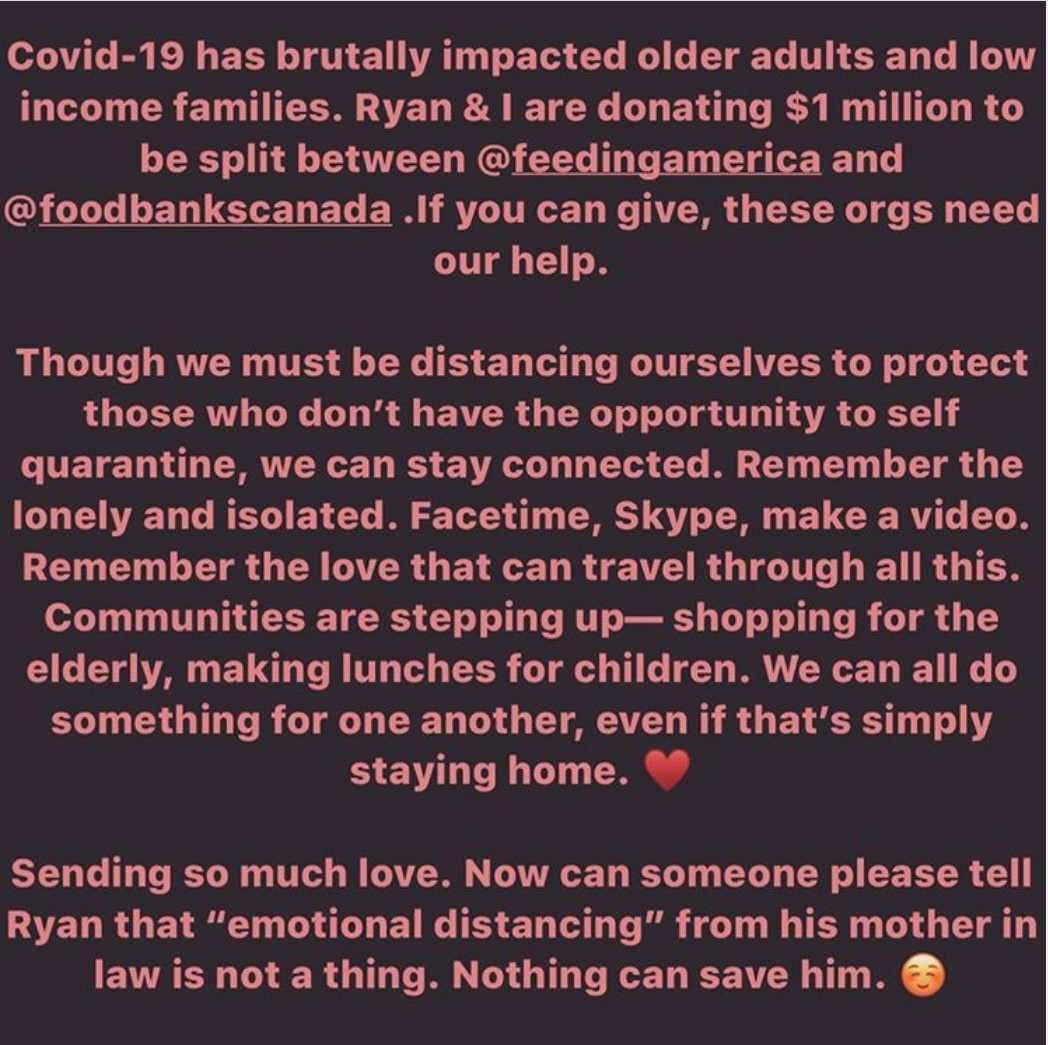 Blake Lively's message on social media for coronavirus
Ryan Reynolds also took his Instagram to make a similar announcement.
Blake Lively and Ryan Reynolds met during the shooting of their film Green Lantern which did not do well at the box office but did become a turning point in their lives. However, at that time both were with their respective partners and the two developed a cordial relation. They even went out on a double date with their respective partners just to realize that there existed a spark between the two. Blake Lively was dating Penn Badgley while Ryan Reynolds was married to Scarlet Johansson. After their respective relationships fell apart, Blake Lively and Ryan Reynolds starting dating each other and got married in the year 2012. Together they have three children now.