Celebrities
Courteney Cox and Matthew Perry of Friends Reunite
Courtney Cox and Matthew Perry, famously known as Monica and Chandler, met for lunch and posted their selfie on Instagram.
Courtney Cox, more famously known as Monica from friends, recently shared a selfie with her Friends co-star and on-screen husband Matthew Perry. She shared the picture with the caption, 'Guess who I had lunch with today....I KNOW!! Could I BE any happier? #realfriends.' Matthew Perry who was seen some time ago in not his best state, looked very much like his old self in a blue and white checkered shirt with a white T-shirt underneath.  Courteney Cox looked casual with her natural hair and very light makeup.
As soon as she shared the picture, the Friends fans including many celebrities couldn't help going ga ga over the endearing photograph.  Not only did many including Alia Bhatt liked the post, but Lisa Kudrow and Jennifer Anniston also had their hearts melted into a puddle.
Lisa Kudrow found her 'Friends' lucky for having met. She said, 'lucky lucky. #beautifulpeople'
Jennifer Anniston was thrilled to see Mathey Perry and hence exclaimed, 'MATTY!! I LOVE YOU, GUYS.' Jennifer Anniston joined Instagram just a few weeks ago but has been active since day one.

According to many users, this was the content they joined Instagram for. Everyone was enthralled to see Chandler and Monica together after such a long time.
Courteney Cox often shares pictures with her 'Friends' co-stars.
The first episode of Friends was aired on 22nd September 1994 while the last was aired on 6th May 2004. The fans of Friends have always found themselves in the characters. While most of the people have wanted the show to begin again, the creators of Friends have a completely different opinion. According to co-creator  Marta Kauffman, there was no reason to have a reunion and hence revise everyone's favorite television show. According to her, bringing 'Friends' back would lose its relatability.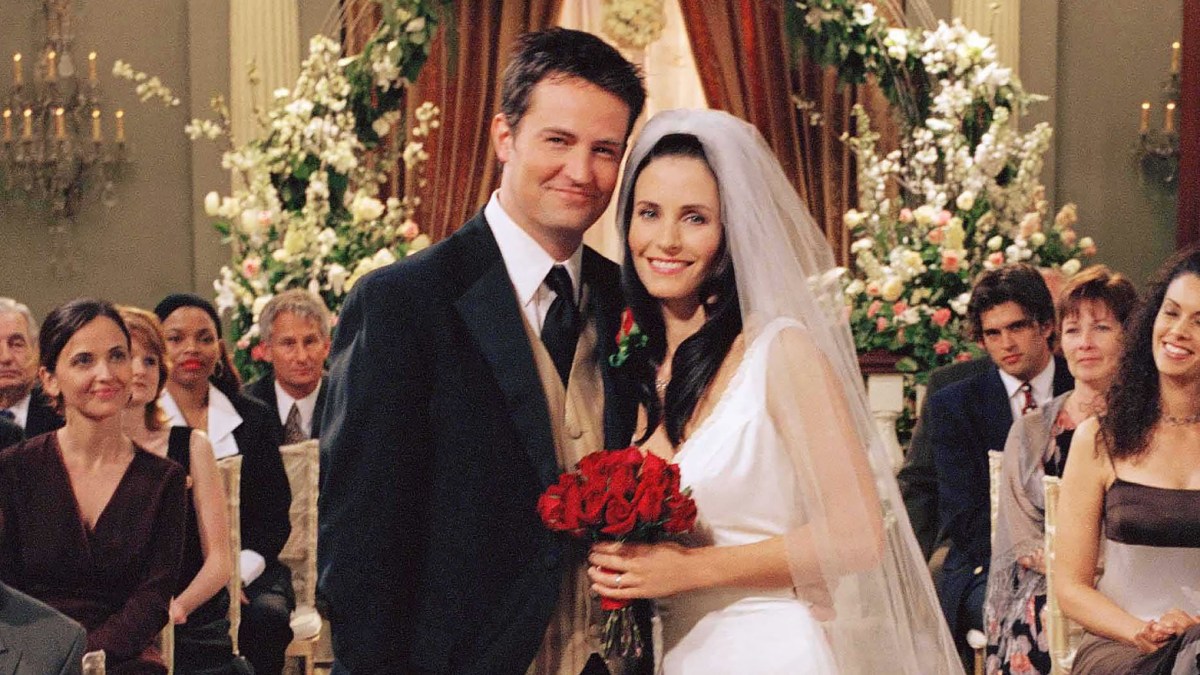 The story of three young men and three young women, the characters of Friends lived in the same apartment complex in New York. Their daily life struggles and blunders provided a hilarious connection to a common man's daily life. Although the show is over since 2004, it is still an important part of anyone who ever watched the show. It has been watched over and over on various digital platforms as well.