Think Pieces
Coronavirus: Panic, Isolation and Hope
Coronavirus is a pandemic and many of us are panicking. A lot of us are isolated ... but do any of us have hope?
Here's what's very, very clear at the moment. It's a time of crises. WHO has officially declared Covid-19 as a pandemic. The virus has claimed over 8695 deaths so far. Wait. It's 8698. Three more people have died as I've refreshed the page. You know, the page a lot of journalists are following on all the updated cases on coronavirus. Out of those 8698 people, 3245 deaths were in China. As of now, the virus that was said to have originated from China, has claimed more cases and lives outside of China. Europe, especially, is possibly going through the worst health crises since the plague itself.
Are the doomsday prophets right? Is it time to officially panic? When the numbers began rising, a lot of us looked at each other in askance. None of us really had an answer, but the human mind tends to overlook the negative (it's true ... try NOT to think of a pink elephant ... see? You can't do it) so we all leaned towards thinking, 'hey this will blow over... right?' ... Right?
It's difficult not to panic. Life as we know it is shutting down. Schools. Colleges. Universities. Borders are closing. The global economy is just as clueless as a parent stuck at home with three children. None of us have any clue where to go from here. But the only way to deal with the feeling of doom gnawing in the gut is to look at solutions and employing them.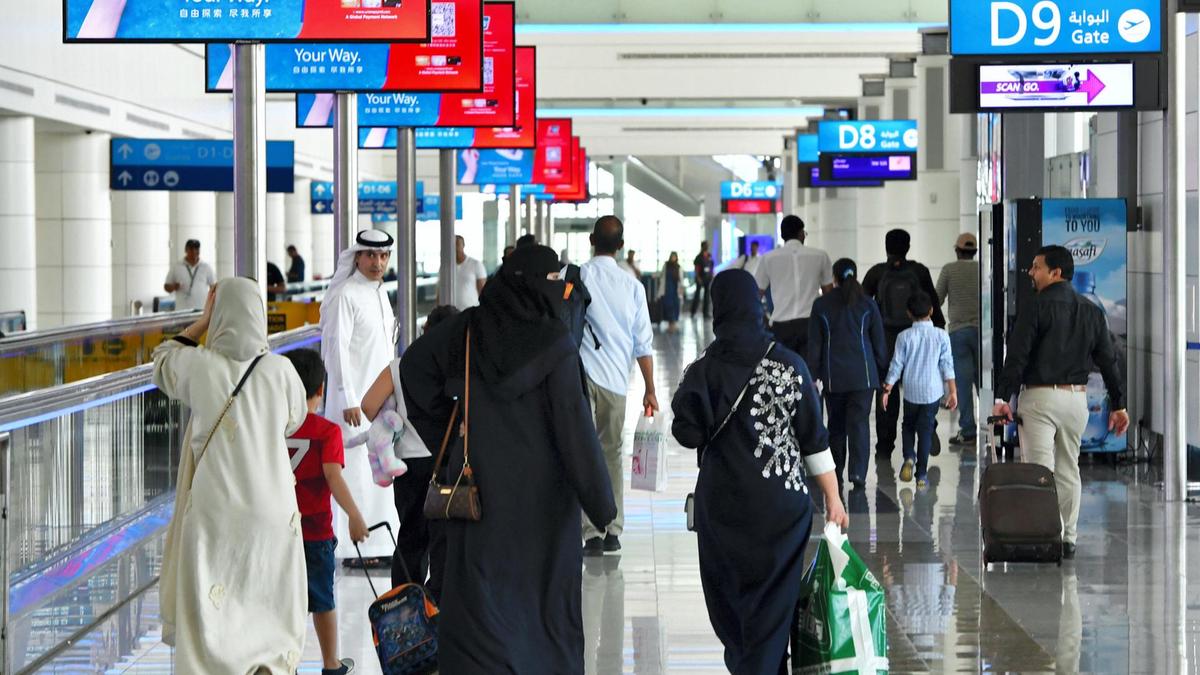 Dubai Airport
I remember watching a scifi show called 12 Monkeys on the Scifi channel. A deadly virus has enveloped the Earth. People are dying. 'Scavengers' are hunting for food and supplies. It goes crazier after that: they try and invent a time machine that can help them stop the virus from even taking place. I doubt that we can even approach a solution like this but many scenes from 12 Monkeys have been playing in my head. The lead protagonist coughing and appearing flushed and feverish. Scientists frantically working towards an anti-dote. But the only solution they come up with is … a time machine.
What science and experts demand from us right now is isolation. Many celebrities and artists have encouraged their fans to stay at home and are offering well-meaning advice (work on your inner selves, reconnect with your inner spirit, do more yoga, etc etc) there is an impractical side to isolation as well. Human life and the economy that runs it, especially in the past many years, has begun to rely more and more on tourism, events, crowds, consumers flocking to big stores, corporations investing in newer frontiers, people migrating to different lands for better lives etc.
"No one really has an answer today."
So much of our lives now are dependent on movement. On … not being in one place, despite having the entire world on our fingertips: find out the latest happenings on twitter. Post about wherever you are on Instagram. Find out what your friends and family are upto via Facebook. It is but natural that isolation is far more difficult than it may have been a hundred odd years ago.
But isolation is what we need. The virus currently has no cure and it may take a considerable amount of time for a vaccine to develop. The peak may have passed in China, but the curve has only just begun in the rest of the world. 'Flatten the peak', urges Tom Hanks as he and his wife gradually recover from coronavirus.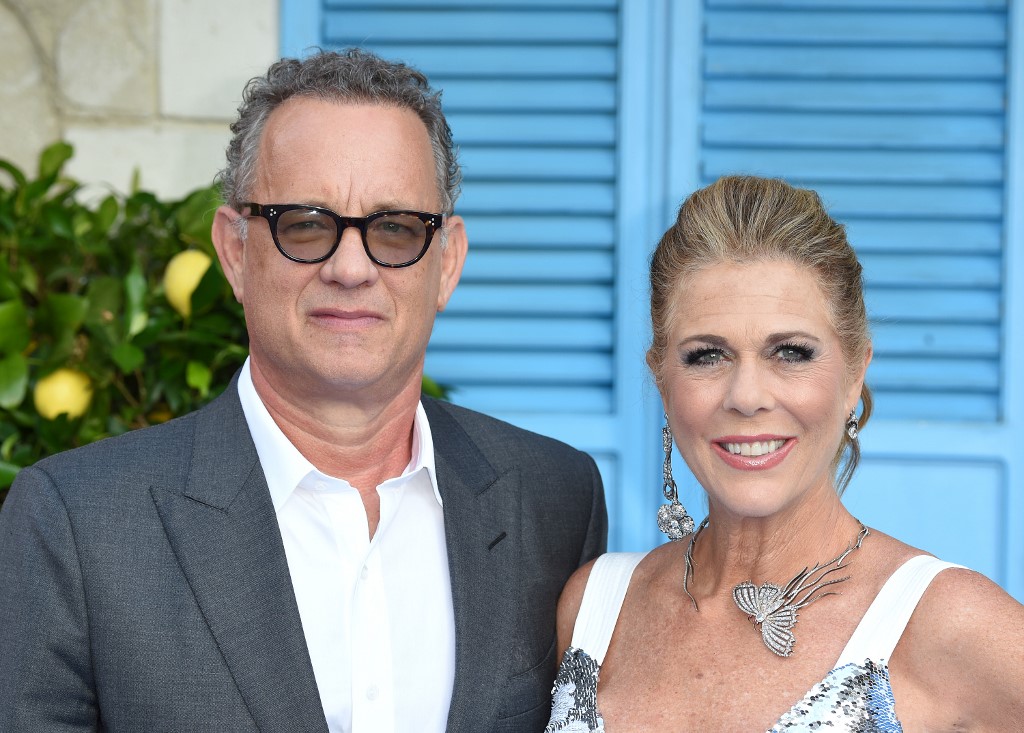 (FILES) In this file photo Tom Hanks and Rita Wilson pose on the red carpet upon arrival for the world premiere of the film "Mamma Mia! Here We Go Again" in London on July 16, 2018. Tom Hanks and his wife Rita Wilson have both tested positive for coronavirus, the US actor said Wednesday. Hanks, 63, said he and Wilson came down with a fever while in Australia, and will now be isolated and monitored. Anthony HARVEY / AFP
Remember what I was saying about panic? Tom Hanks and Idris Elba being infected by coronavirus also tells you how important isolation is. A-list celebrities, who are already living lives above and beyond the hoi polloi, haven't been spared by this. For the rest of us mere mortals, our safest bet is to stay as isolated as we possibly can.
This morning I tested positive for Covid 19. I feel ok, I have no symptoms so far but have been isolated since I found out about my possible exposure to the virus. Stay home people and be pragmatic. I will keep you updated on how I'm doing No panic. pic.twitter.com/Lg7HVMZglZ

— Idris Elba (@idriselba) March 16, 2020
I know it's easier said than done. Not all of us can afford to sit at home. What about those of us who are on daily wages? What about the pharmacy workers? There's so much beyond our bubbles that we don't see, workers who make the world run. Today, more than any day, it is important for them to stay safe.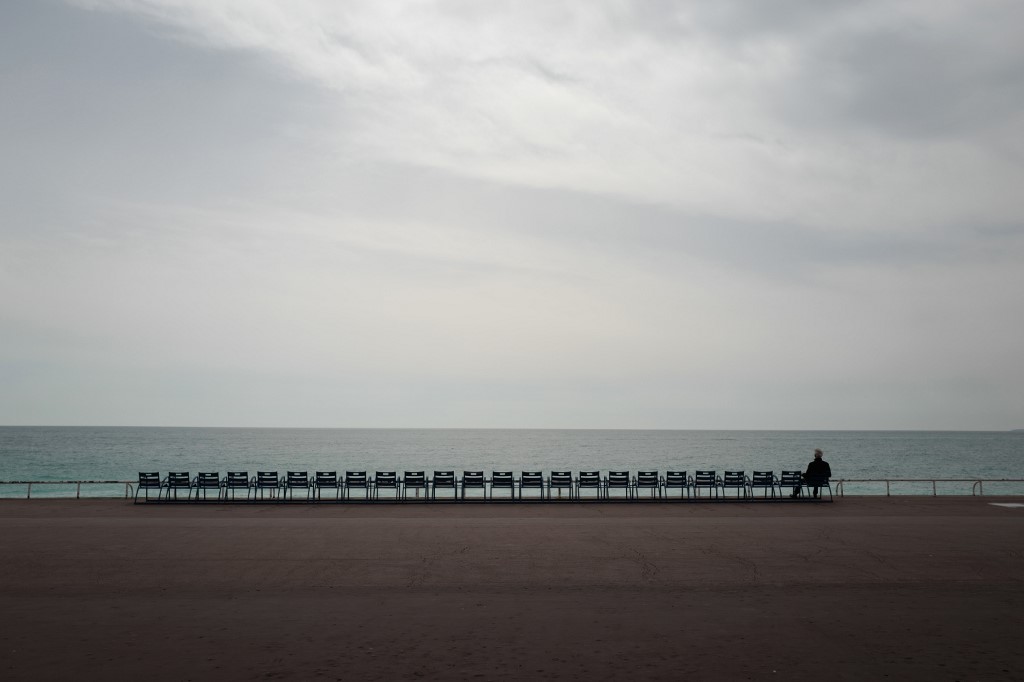 A man looks at the Mediterranean sea on the "Promenade des Anglais" in the French Riviera city of Nice, after a strict lockdown requiring most people in France to remain at home came into effect on March 17, 2020. A strict lockdown requiring most people in France to remain at home came into effect at midday on March 17, 2020, prohibiting all but essential outings in a bid to curb the coronavirus spread.
VALERY HACHE / AFP
In an excellent measure, Bollywood started a relief fund for daily workers (as all production is on standstill) and many stars have already appealed for funds on their social media. UAE has announced a 100BN dirham stimulus package for its small and medium business owners – who are most likely to be the hardest hit due to the global health and economic crises.
It's important here to note what we, in our personal capacities can do. The stronger we are, the more capable we are of helping those weaker than us. Maybe we don't drastically deduct salaries of the domestic helpers who have families to feed and who won't have any money to even buy necessities for their children if we deduct their pay. Maybe if we are healthy and young and have a robust immune system, we stay indoors and not endanger the lives of those who are at a serious health risk, given the situation. If we are able to cook, clean and take care of our chores on our own, maybe we do that. Maybe we do whatever little bit we can to make it better for those around us. Because the world has to come out stronger after this. It simply has to. Through solidarity, science and empathy, surely we can look to tomorrow with hope and positivity rather than more mass-scale panic and paranoia.