Trending Now
Coronavirus Outbreak: Here are the Some of the Smartest and the Dumbest Takes on Coronavirus So Far
Here are some of the notable social media reactions on the outbreak of Coronavirus worldwide
Apart from the climate change that has made everyone worried over the past few years, the next issue that is the highlight of the world's concern at the moment is Coronavirus. It started from Wuhan, China but has now taken over the entire world. Be if France, Italy, or Iran, no place is safe from Coronavirus at the moment. While previously, the death toll remained limited to China only, it is now all over the world. Although the virus can affect anybody, it can be fatal for people with pre-existing medical conditions and immune issues.
Right now, everyone's minds are occupied thinking about Coronavirus and its possible impact on the rest of the world. Everyone is concerned about how it could affect them and their loved ones since the Coronavirus is not limited to China anymore. Social media also seems to be greatly under the influence of the panic that has taken over the world.
Some of the tweets are particularly helpful that can actually guide people about the reality of Coronavirus.
This particular tweet tells about Pinterest filtering any Coronavirus information which is not from the 'internationally recognized health organizations'. Bravo!
Here is an exact account of the number of cases in each country.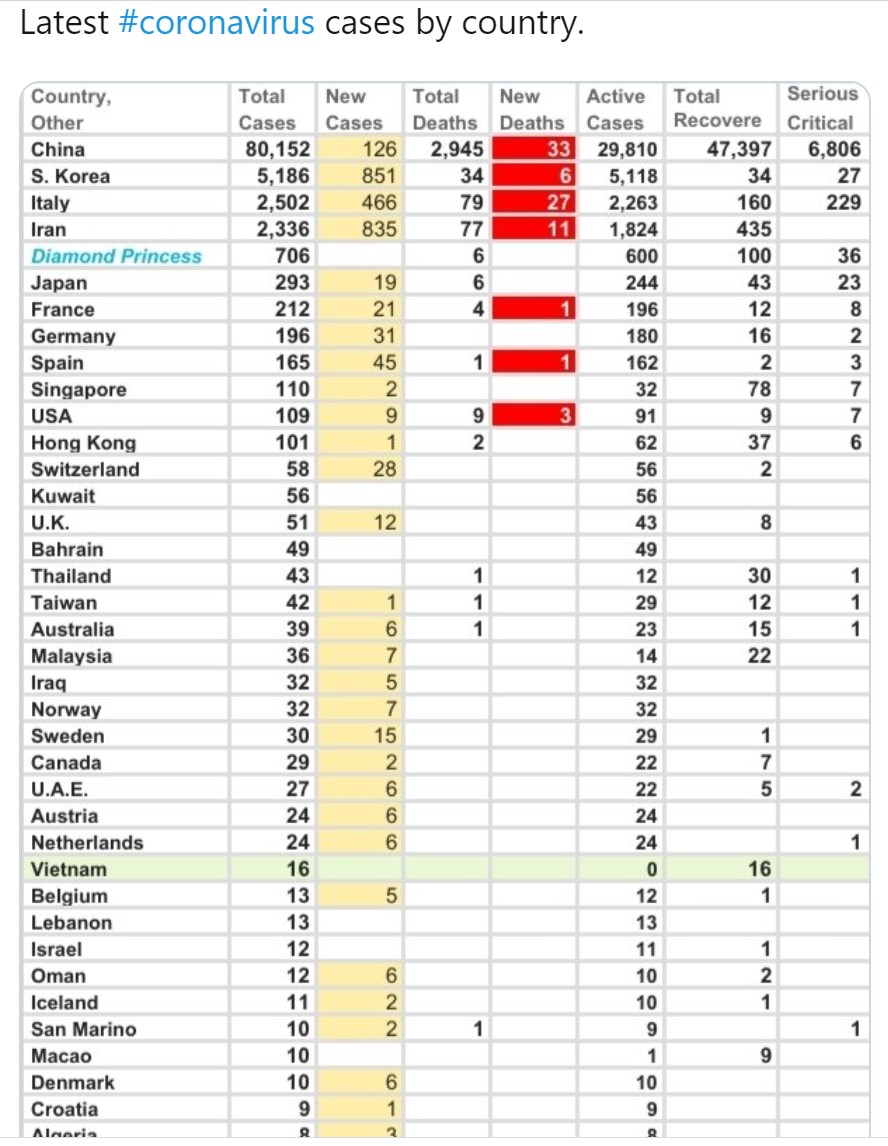 Some important do's and don'ts about the Coronavirus can help many people in clarifying their myths and concepts.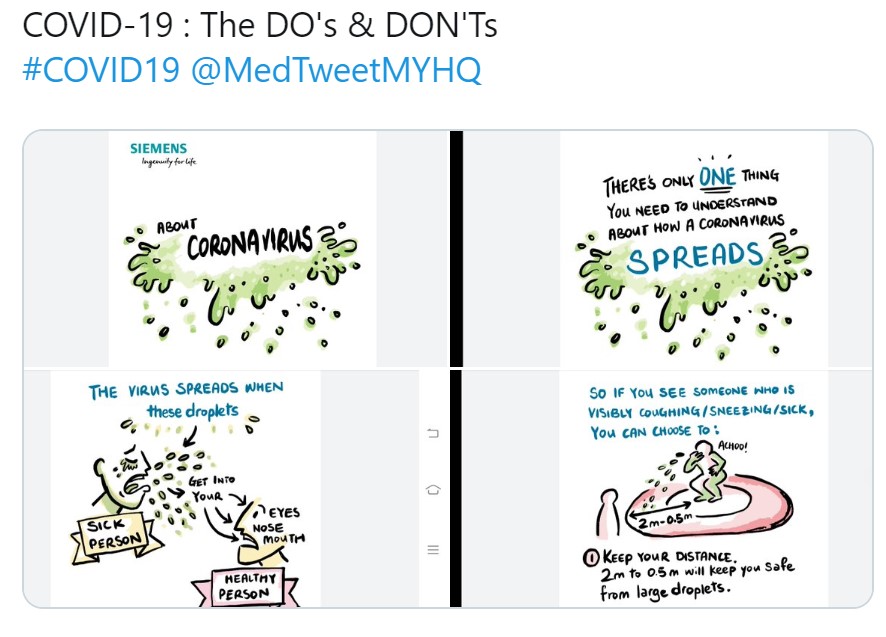 It is heartening to know that the World Bank has made $ 17 Billion immediately available to the developing and under-developed countries fighting against Coronavirus. This aid will be used to strengthen health services and care, bolster monitoring and reporting and training frontline health workers.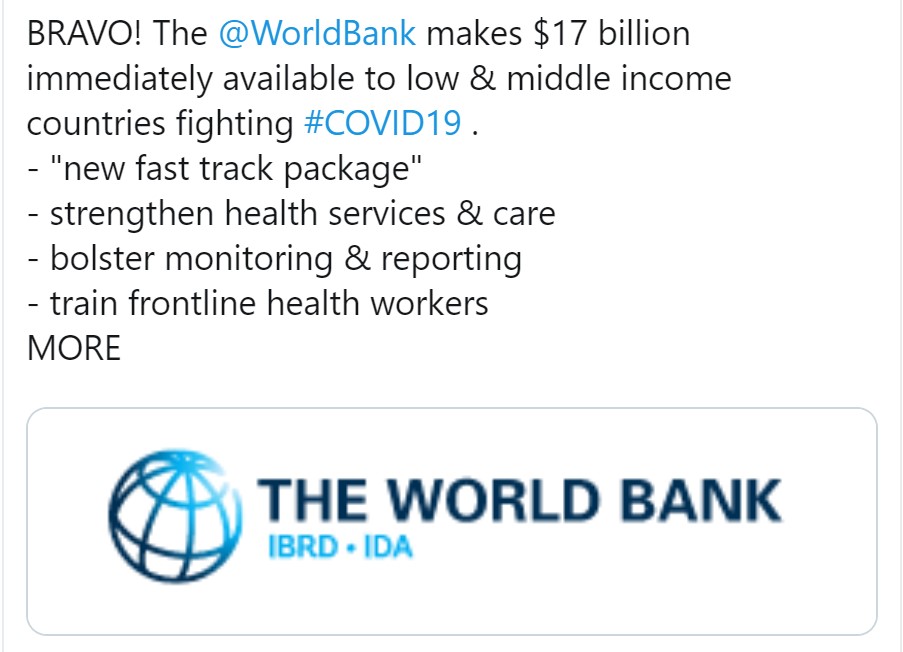 It is also frustrating for developing countries when they compare 1000 bed hospital in Wuhan built over ten days with their countries where people have to struggle for more than ten days to have a 50-metre road done up.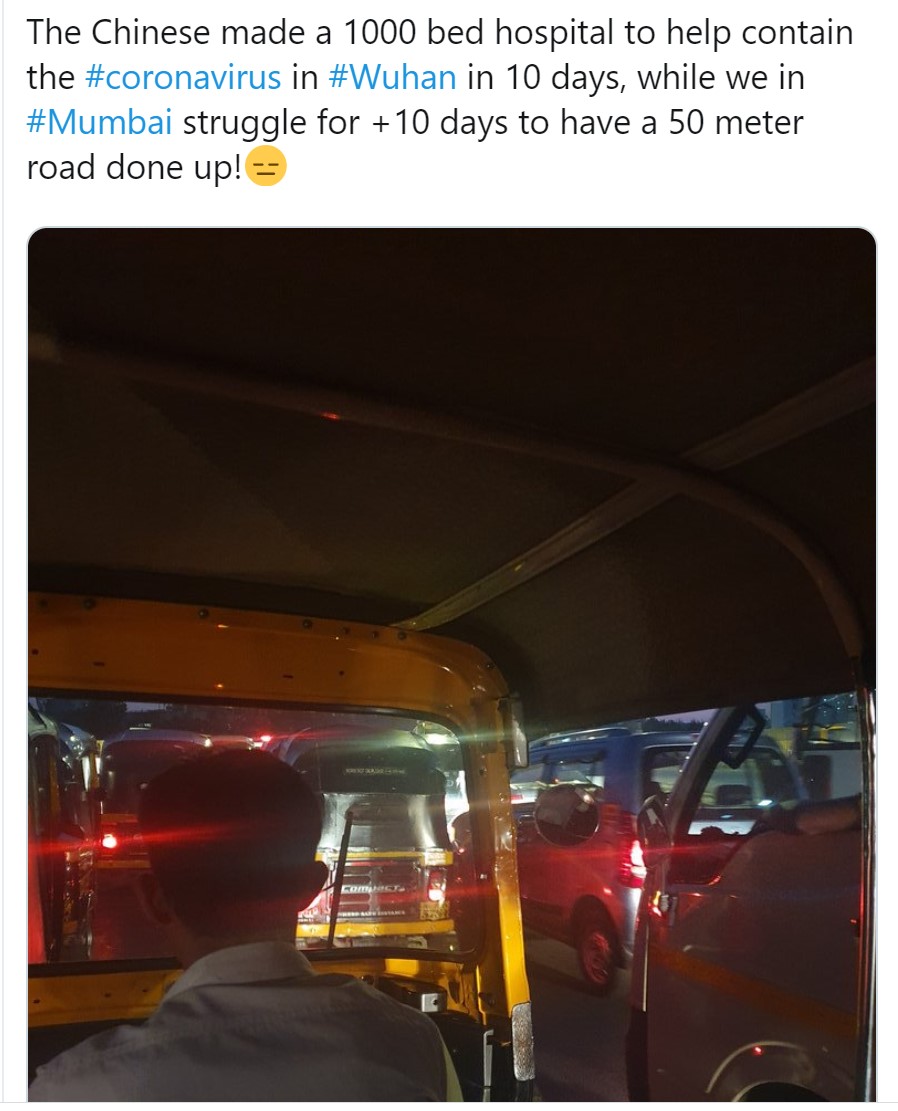 You know the panic is for real when you come across this aisle where the natural products are left behind but the wipes are all gone.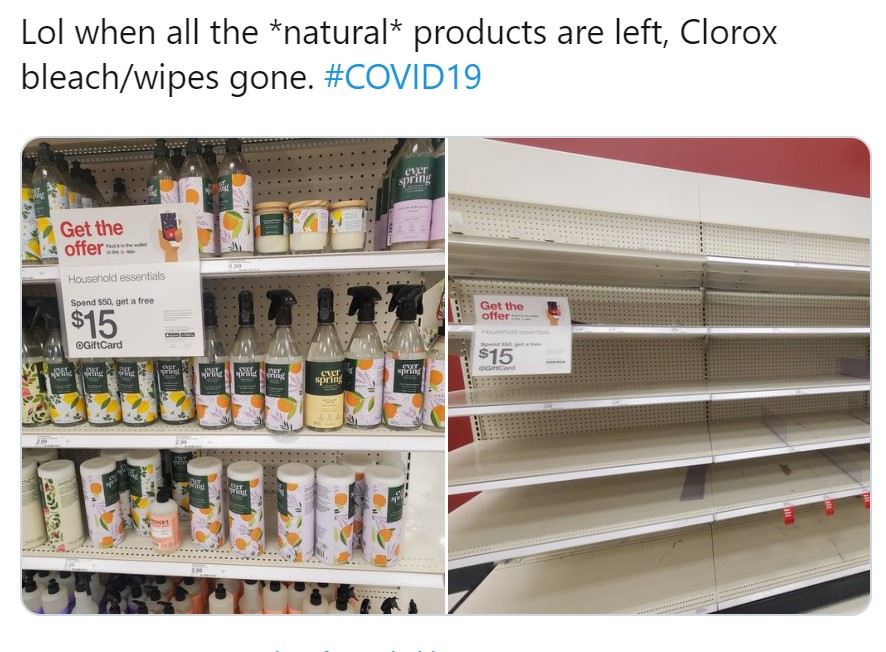 Some tweets are outright bizarre. Like literally!
This man protecting himself way too much will help you understand what we mean to reinforce.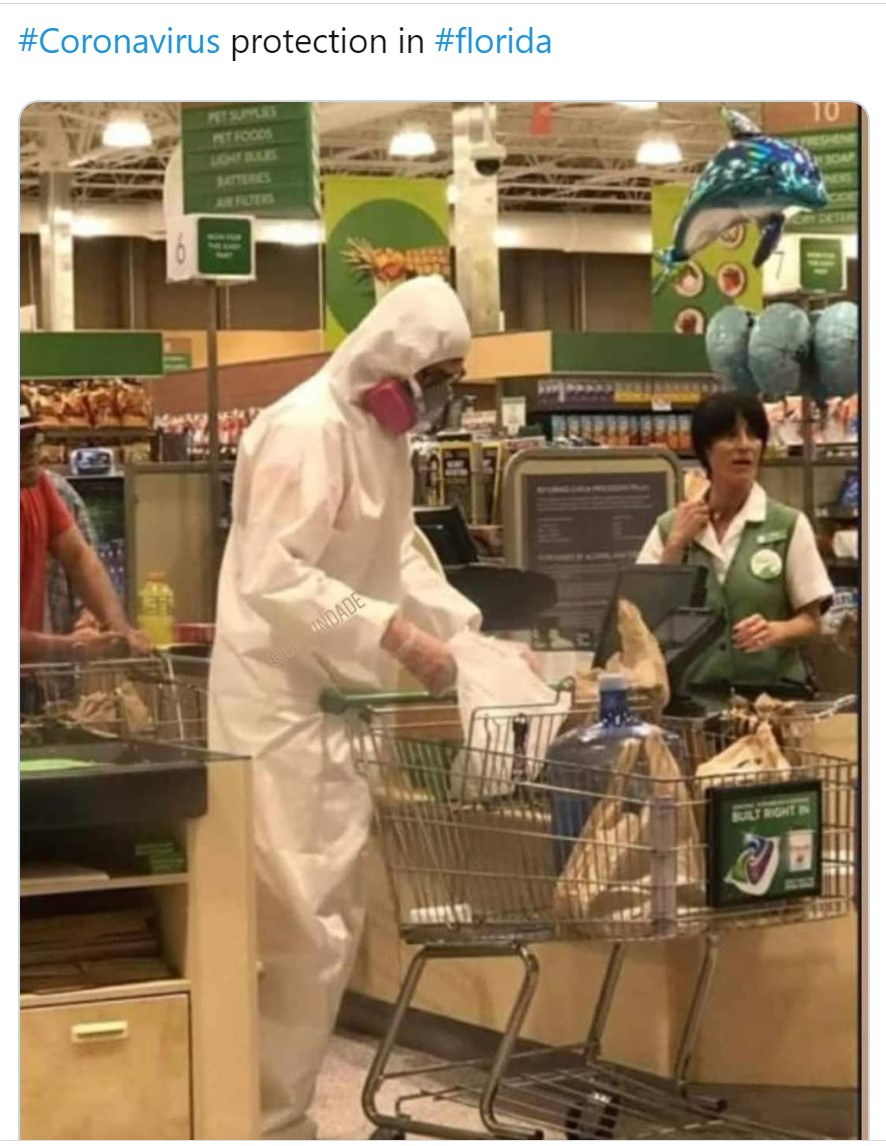 Why would you compare Coronavirus with Halloween or Doomsday?
The heartening part is that people are still finding humour in an otherwise grave situation.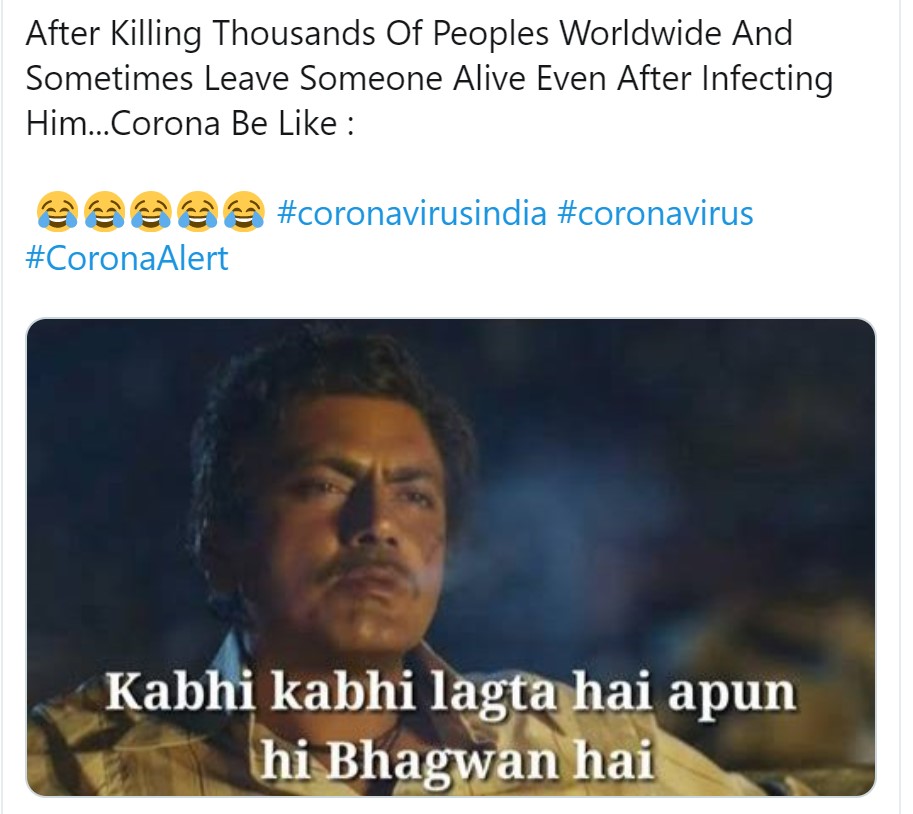 The roads are empty hence the transport plans seem somewhat sorted.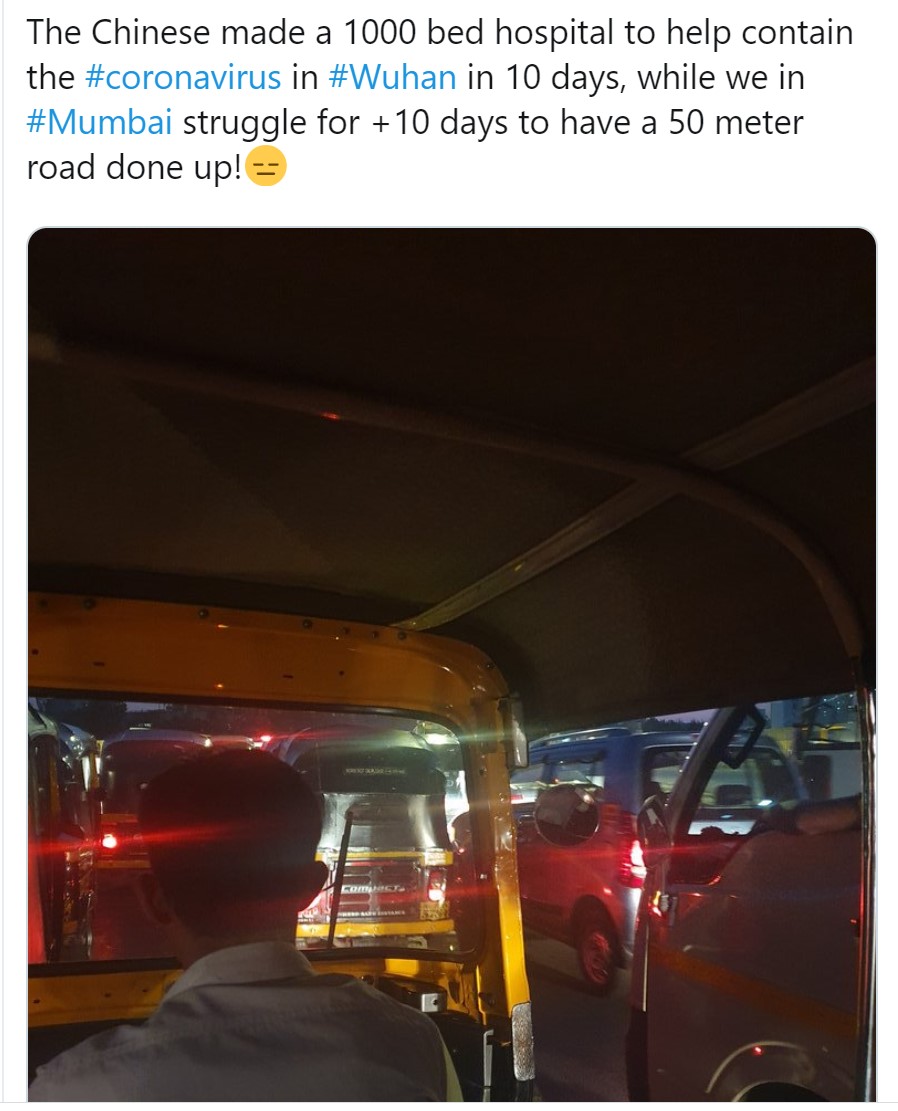 This picture shared by a Twitter user wearing a CD as a mask is too funny for words.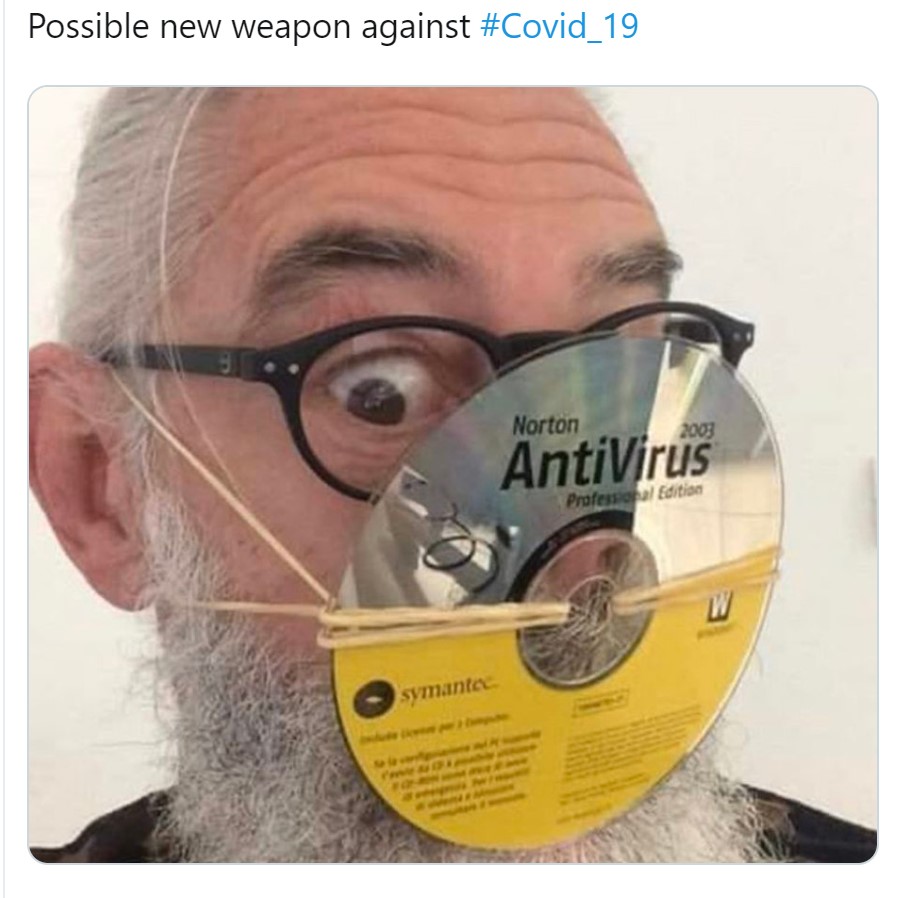 Here is a mixed message of hope and despair.
If I can learn to stop sneezing directly into my eyeballs, you can too.

Let's beat this together!#Covid_19 pic.twitter.com/DNjVOAxb1B

— Tony Fordworthcroft (@AnthonyAshfiel1) March 4, 2020
For many people who believe the forwarded WhatsApp messages and Facebook posts the ultimate truth, there are many tips and home remedies being shared to treat the Coronavirus. While it is obvious that none of these except intense care and precaution can help, people who are panicking in this situation cannot help picking up anything that promises them a cure. The coronavirus that apparently has the symptoms of the flu and cold is a highly contagious disease which can spread by contact with the affected persons.