Wellness
Coronavirus Myths and Facts: Alcohol, Shaking Hands, Face Masks and More
Coronavirus myths and facts are important to be known. Questions about alcohol, shaking hands and face masks have been going around. Experts weigh in.
The Coronavirus, or Covid-19 as many call it, has hit over 100 countries. It is a new virus, one that has not been faced by humanity before, which is why there are plenty of myths and a lot of false information that is surrounding the disease. There are currently 106,211 cases around the world with 3600 deaths and 60214 have recovered from the illness.
The virus originated from China's Wuhan province but has now spread to South Korea, Singapore, Italy and Iran. There have been 9 new cases of coronavirus in the USA and another 4 in Australia as of March 09, 2020. However, according to the WHO statistics, the mortality rate (the number of people who have died from the illness) is 3.4% which is quite low.
There are sensible and effective precautionary measures being taken by the UAE authorities. Private companies are canceling events and schools closed down due to prevent children and young ones. Working from home is being encouraged across the world. Travel advisories are being issued for residents and citizens in the UAE. Around the world, there are plenty of recommendations from health experts and regulatory bodies that have specialists on their panels.
In such a situation there are also plenty of myths that are being perpetuated and a state of informational panic as also risen. Social media has also enabled a lot of these myths to be propagated without any check and advisory. Masala! caught up with Dr. Jacob Cherian, Specialist of Internal Medicine at Medcare Medical Centre Marina and he's also the Medical Director Medcare group of Clinics. We asked him about the various myths and facts surrounding Coronavirus.
MYTH or FACT: It's time to panic!
Dr. Cherian answers whether we should be panicking about coronavirus or not. "The death rate for Covid-19 is 3.4% as of March 5, 2020 according to WHO. The death rate for seasonal flu is 0.1%, it was 10% for SARS, 34% for MERS. The death rate for Ebola was 80%."
"We should be careful but we shouldn't be panicking."
"So if you look at it in comparison, the death rate for Covid-19 is very low and most of them who have tragically succumbed to this are above the age of 70-80 years or individuals who have had pre-existing conditions such as cardiovascular diseases, hypertension, diabetes, low immunity and chronic lung diseases. For the healthy individuals it's like the cold and flu and if you have immunity, you can recover."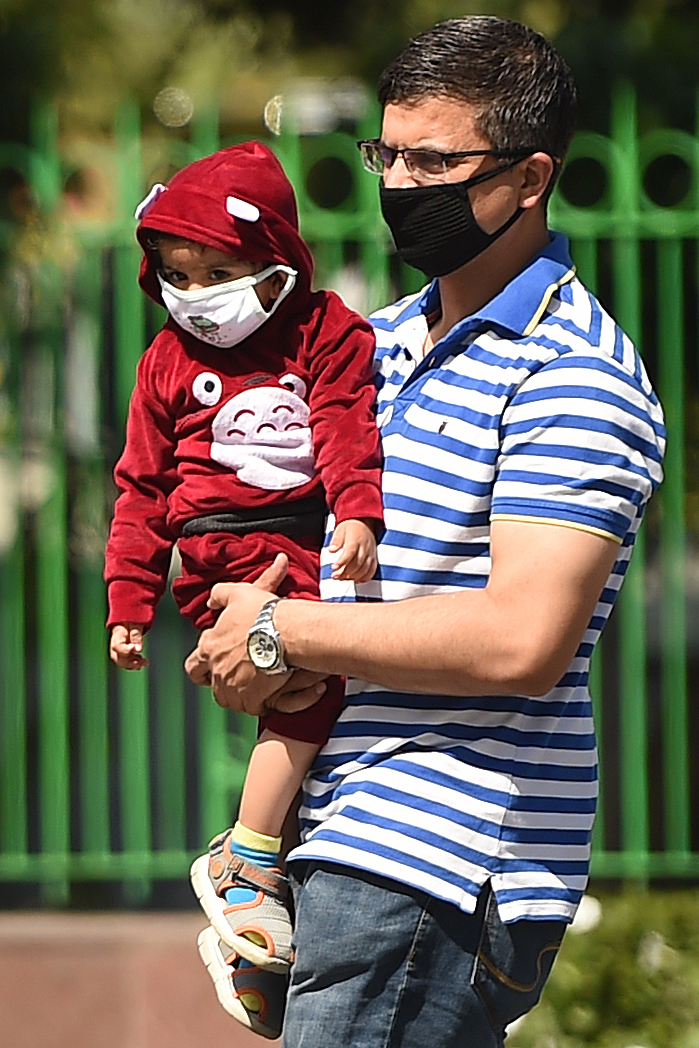 A man with a child wearing facemasks amid fears of the spread of COVID-19 novel coronavirus, cross through a road in New Delhi on March 9, 2020. Money SHARMA / AFP
Dr. Cherian says that the main problem with Covid-19 is that we don't have much information. "It's a brand new virus and all information is new information. We should be careful but we shouldn't be panicking."
Myth or Fact? "Alcohol can kill the virus!"
Alcohol can definitely kill the virus, says Dr. Cherian. Alcohol wipes, when cleaning any surface, can kill the virus. So definitely stock up on those.
Myth or Fact? "Let's stock up on sanitizers!"
Dr. Cherian recommends that sanitizers with 70% alcohol content can be used for cleaning purposes.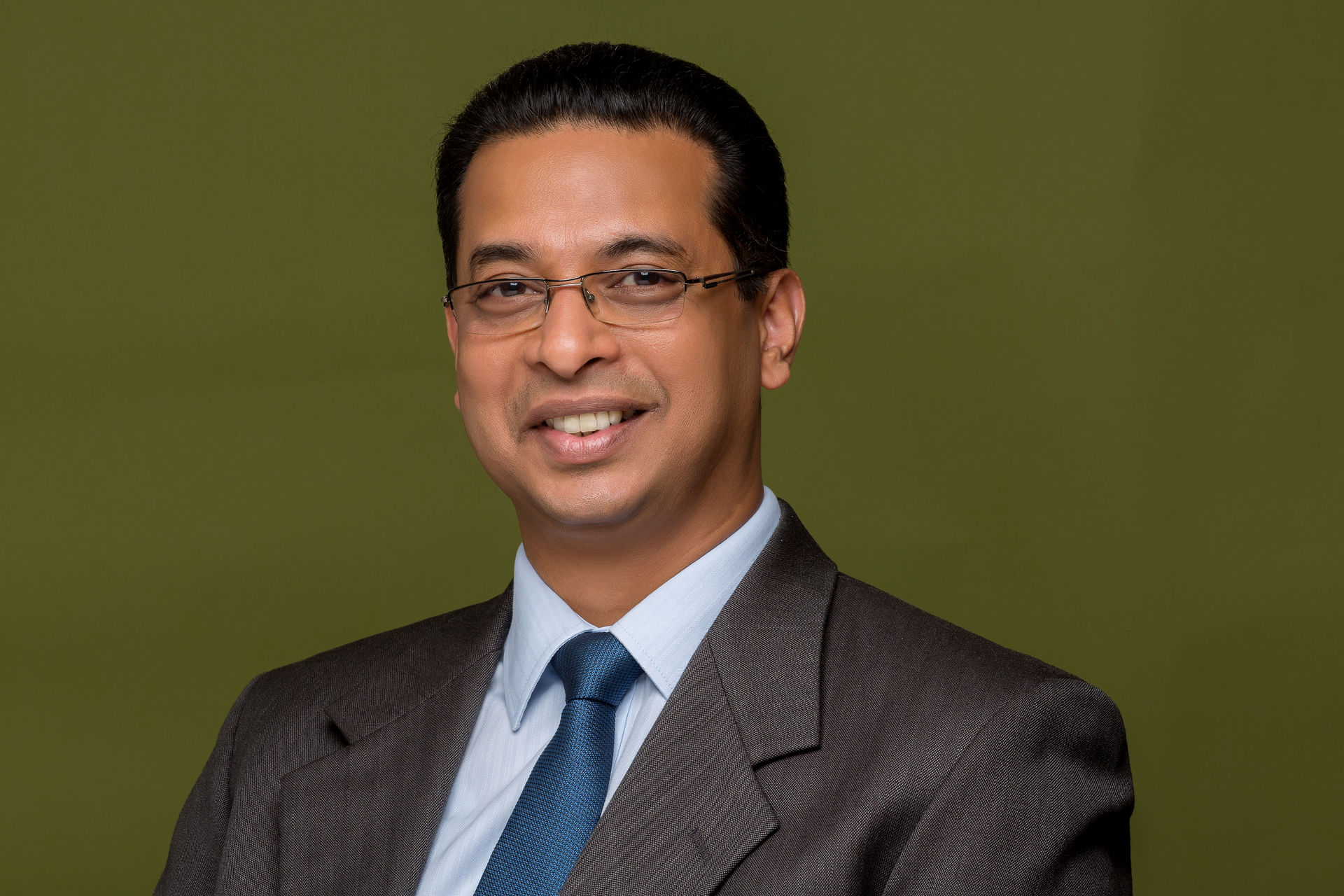 Dr. Jacob Cherian, Specialist of Internal Medicine at Medcare Medical Centre Marina, Dubai, United Arab Emirates
Myth or Fact? "We should all be wearing masks!"
"Masks are important to protect ourselves from coronavirus," Dr. Cherian told Masala!. However, he added that it is more useful if sick people wear it than healthy individuals since it helps to prevent the spread of infection. The N95 mask which seals the space around the noise and the mouth is more useful. The regular surgical mask has air coming in through the gaps. Dr. Cherian says that if a person is already diagnosed with coronavirus or any respiratory infection, the N95 is very useful. For healthy people, he recommends that they should consciously avoid touching their face "They should also frequently wash their hands with soap and water till the level of elbow." It will be beneficial to maintain a distance of about 2 meters from a person with flu to minimize spread through droplet infection.
Myth or Fact? "We Shouldn't Go Out in Public Spaces Much"
The age old wisdom of "prevention is better than cure" is something Dr. Cherian agrees with. "If you can avoid crowded places, you can minimize the risk of exposure and it is better," he explains. Dr. Cherian gives the logic of how this is good prevention.
"Prevention is better than cure!"
"Even before the infection manifests, there is an incubation period. So a person who is in the phase of incubation period can appear completely healthy but  can spread the disease. So if there is a choice to avoid crowded places, you should avoid it."
Myth or Fact? "Shaking Hands Should be Avoided!"
Yes, that's a good practice to avoid, says our expert.
Myth or Fact? "Public Transport Should Be Avoided!"
This is also something that should be avoided but obviously cannot be completely avoided. Dr. Cherian says, "Don't touch your face when you're on the ride and make sure you to wash your hands or use sanitizer  soon after the ride."
Myth or Fact? "Vaccinations are there!"
People are working on vaccinations, but they aren't here yet. We'll have to wait for them.
Myth or Fact? "More People Will Die From Coronavirus!"
It's less likely that the mortality rate will increase from coronavirus. "As per current data there is a marginal increase and in China it has already started declining."
Myth or Fact? "Anyone with a Cough/Flu May be Infected with Coronavirus!"
It is less likely that anyone with a cold/flu has coronavirus unless the person has travelled to the countries where it is endemic. There are countries where authorities have recorded over 800 cases (China, South Korea, Italy, Iran, France, and Germany) – if they have travelled to these countries or if they have come in contact with anyone who has been diagnosed or suspected with Covid-19 then the possibility is high.
Will the virus see an end? What will happen towards the end of the year? Will the summer help bring the virus cases down? Dr. Cherian says that it's currently difficult to make a confident statement. But he says it is possible that that the spread will go down. He said that the United Arab Emirates is already taking proactive measures instead of damage/crises control. It has closed schools and canceled public events so that the chances of spreading are less. Here's hoping that the future brings better news! In the meantime, let's only share reliable information as shared by experts and not rely on whatsapp forwards!