Trends
Coronavirus-Inspired Chocolate Easter Eggs: Would You Dare To Try?
French pastry chefs have created a chocolate Easter egg, resembling the novel coronavirus that has taken the world by storm
Ever since the news of a new virus, Covid-19 - popularly known as coronavirus took the world by storm, people across the world have been taking precautionary measures to keep themselves from contracting the disease. They have limited their travels and outdoors activities as schools and universities all across the globe have also announced to remain shut for a couple of weeks. In many countries, people are stocking up on food items fearing the epidemic, however, not everyone is too worried.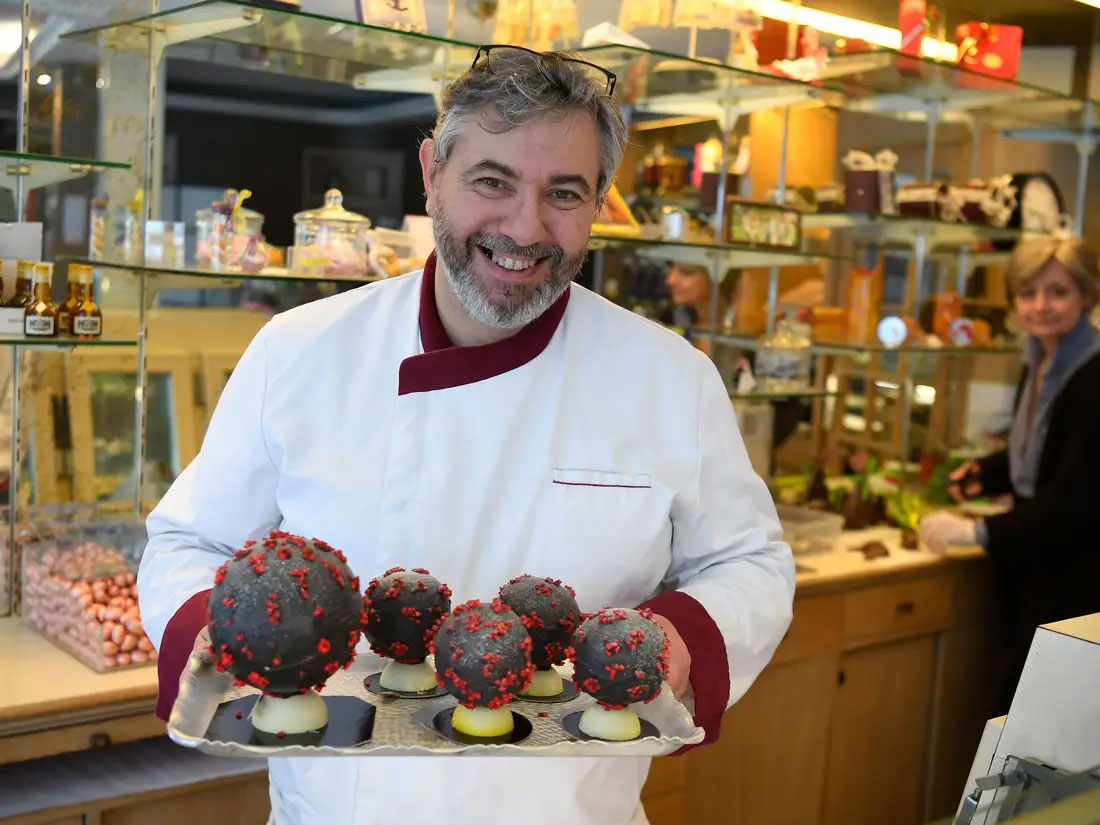 A chef, based in France has come up with something rather interesting as a result of coronavirus, news of which has spread like wildfire. You're going to love this if you're a chocolate lover, but there is a slight possibility that it might freak you out as well. According to Le Telegramme, a French pastry chef and chocolatier Jean-François Pré have chocolate Easter eggs modeled after coronavirus. Situated on a street named after a French microbiologist, the Easter eggs can be found at Pré's shop in Landivisiau. The sweet is made of milk chocolate that's been painted black along with red-colored almonds for a crunchy exterior to resemble the way the virus looks under the microscope. Impressive, isn't it?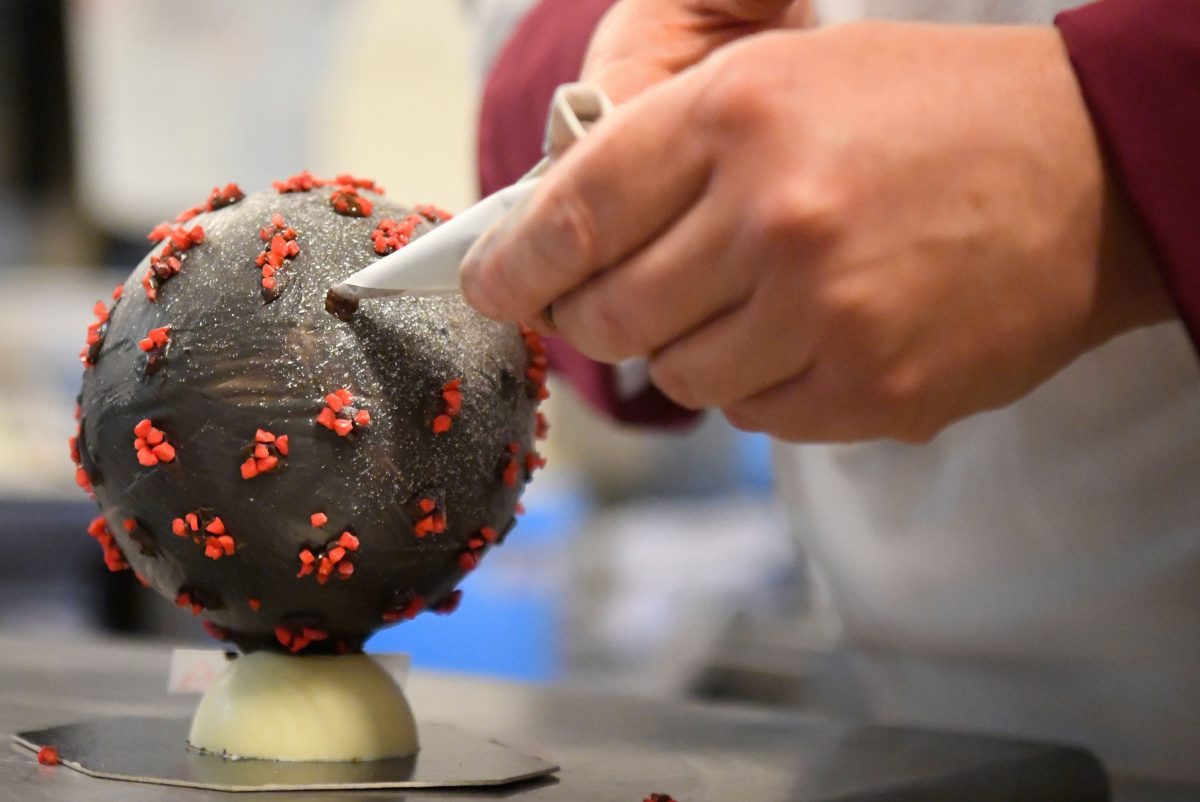 The idea for the chocolates came from Jean-François Pré, a French pastry chef, who shared that he was frustrated upon hearing about the coronavirus. He shared that he then made these Easter eggs as a way to release the tension surrounding the epidemic. He said, "I'm a little tired of hearing about it. I tried to take it as a joke." While many people are still avoiding going out which has affected businesses in many parts of the world, Pre's shop has, so far, sold at least four Coronavirus-inspired Easter eggs. Would you dare to give them a try? They certainly look appetizing.