Trending Now
Coronavirus in UAE: The Call to Prayer Changes From 'Come to Pray' to 'Pray Where You Are' in the Mosques
The UAE Government has halted the congregational prayers in the mosques for four weeks.
Following the UAE Government's directive regarding halting congregational prayers all over the world, UAE mosques have substituted the usual call to prayer 'come to prayer' with 'pray at home/pray where you are'. The Muslim call to prayer called adhaan is announced from the mosque five times a day and is considered of utmost importance. Since Muslims pray five times a day, the adhaan is also announced subsequently. According to Islam, it is preferable for the adult male members to perform their prayers in a mosque. However, due to COVID-19 's rapid spread across the world, the UAE Government took this measure.
According to official statement by the Islamic Affairs and Charitable Activities Department,
'As a commitment by the Islamic Affairs and Charitable Activities Department in Dubai to the national and social responsibility, it has been decided to suspend the congregational prayer in all mosques in Dubai, starting from today based on the latest updates, asking people to pray in their houses, and ask Allah to help us overcome this epidemic.'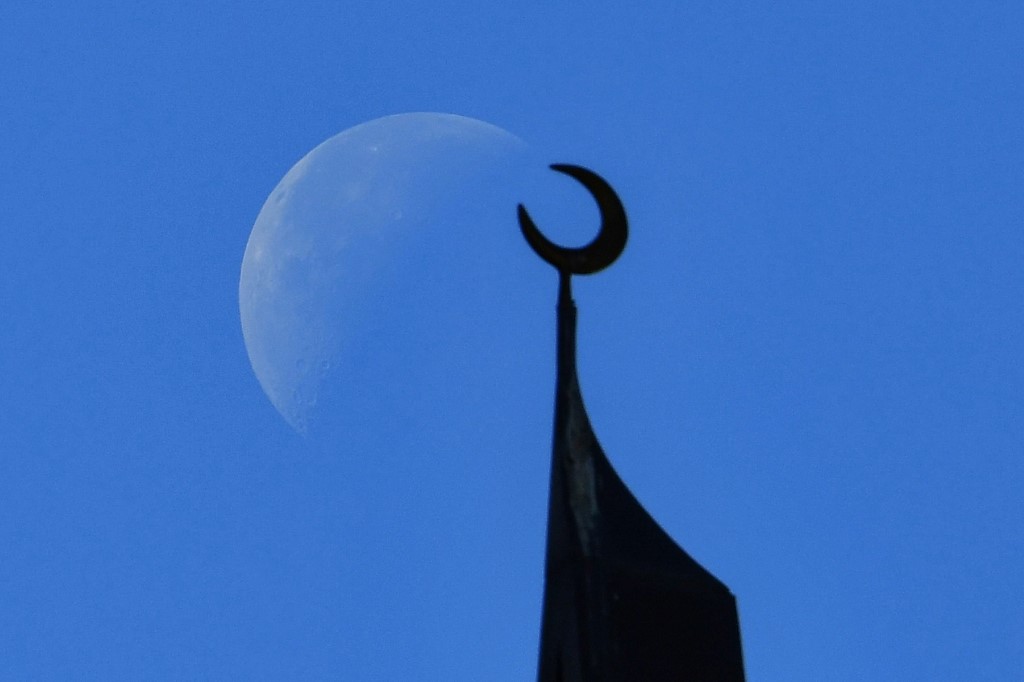 This picture taken on January 18, 2020 shows a view of the moon rising behind a crescent symbol at a mosque at the Jumeirah Beach Residence (JBR) in Dubai.
GIUSEPPE CACACE / AFP
This does not only apply to the mosques but all places of worship across the UAE. In case the current situation of COVID-19 continues, this decision can be reassessed and extended.
At the time of writing, UAE has 113 registered cases of the Coronavirus, 26 of which have fully recovered. So far, the UAE has tested more than 127,000 people for COVID-19. According to the data, there are 0.8 COVID-19 cases for every 1000 people. The UAE Government has also introduced many other measures to prevent the rapid spread of Coronavirus. These include strict checking at the airports, travel restrictions, closing down the schools, gyms, tourist sites, and calling over the major events across the country. The Government has also strongly urged people to minimize public and private gatherings. Recently, Majid Al Futtaim malls have also announced reduced shopping hours.