News
Coronavirus in UAE: Sterilization Drive and Military Exercises Taking Place in UAE
UAE government had announced a sterilization drive for the weekend and people are sharing pictures of empty roads in Dubai
Coronavirus in the UAE is currently at 333 cases. The UAE government is taking the pandemic very seriously as it is employing effective strategies in keeping everyone safe. It initially stopped all the events and gatherings as cases began to emerge and later also closed down nurseries. Immediately after, it shut down schools and closed off cinemas, parks, gyms and later malls. The government has asked everyone to stay at home (there is even an announcement on your phone before your call connects to others that advise you to stay at home) and Burj Khalifa lit up with the words 'Stay Home'. It had earlier lit up in solidarity with China, Spain, and Italy.
Since last evening there has been a massive sterilization drive in Dubai that included disinfecting streets via drones. Check out some of the photos here.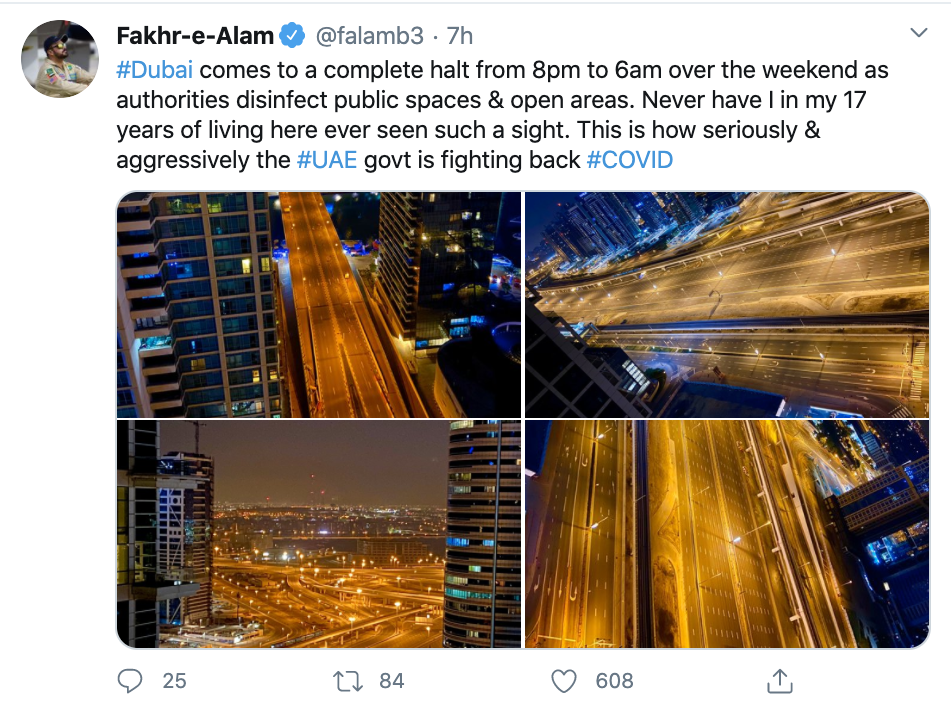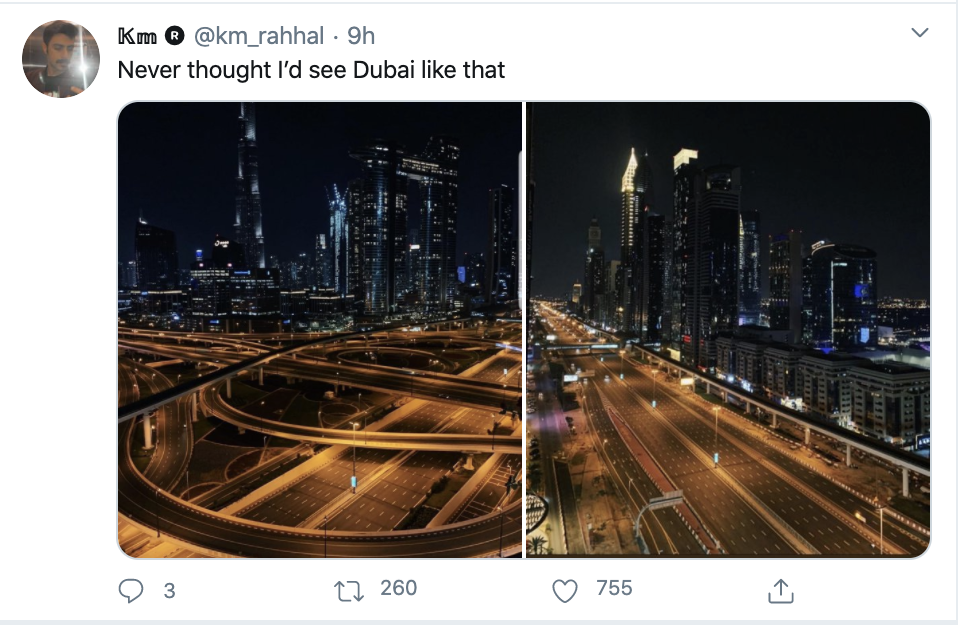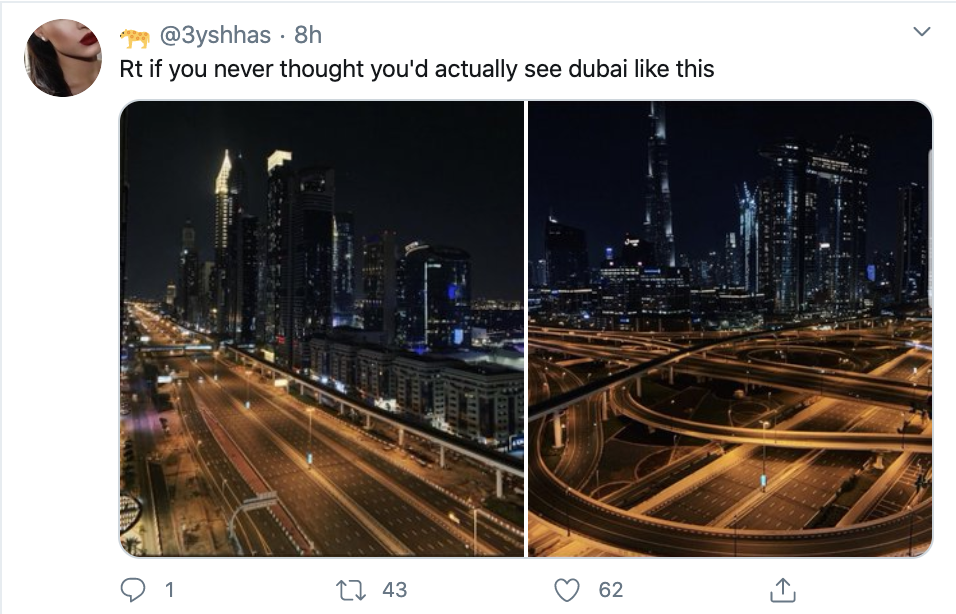 UAE has even cleverly used drones for the drive.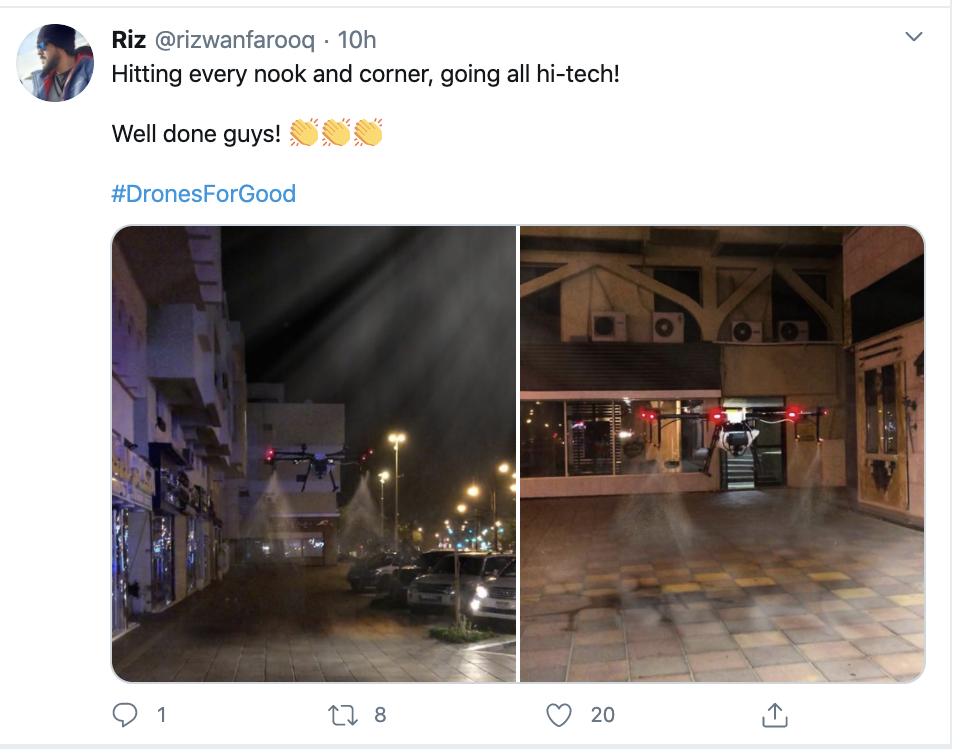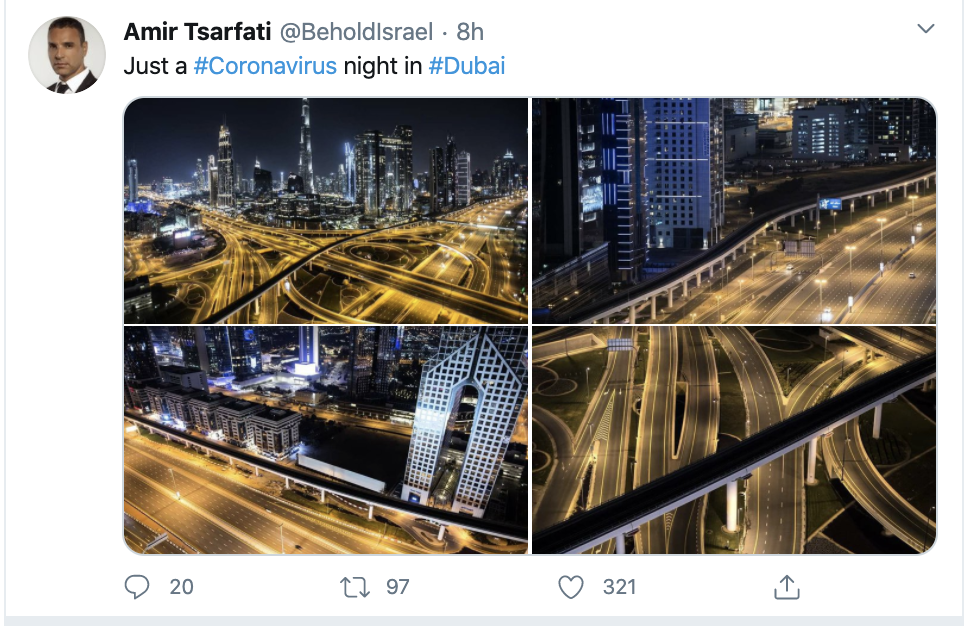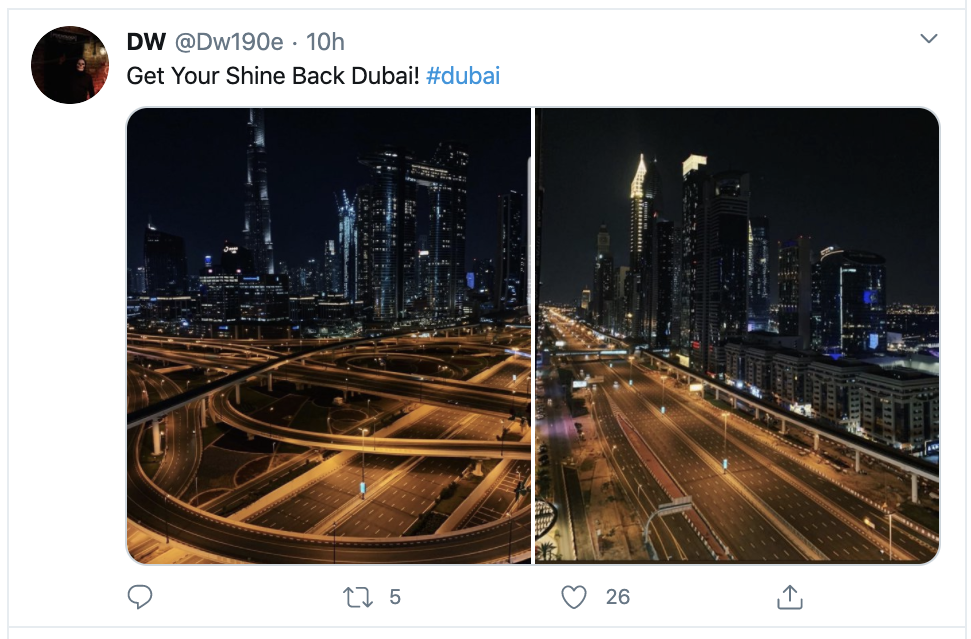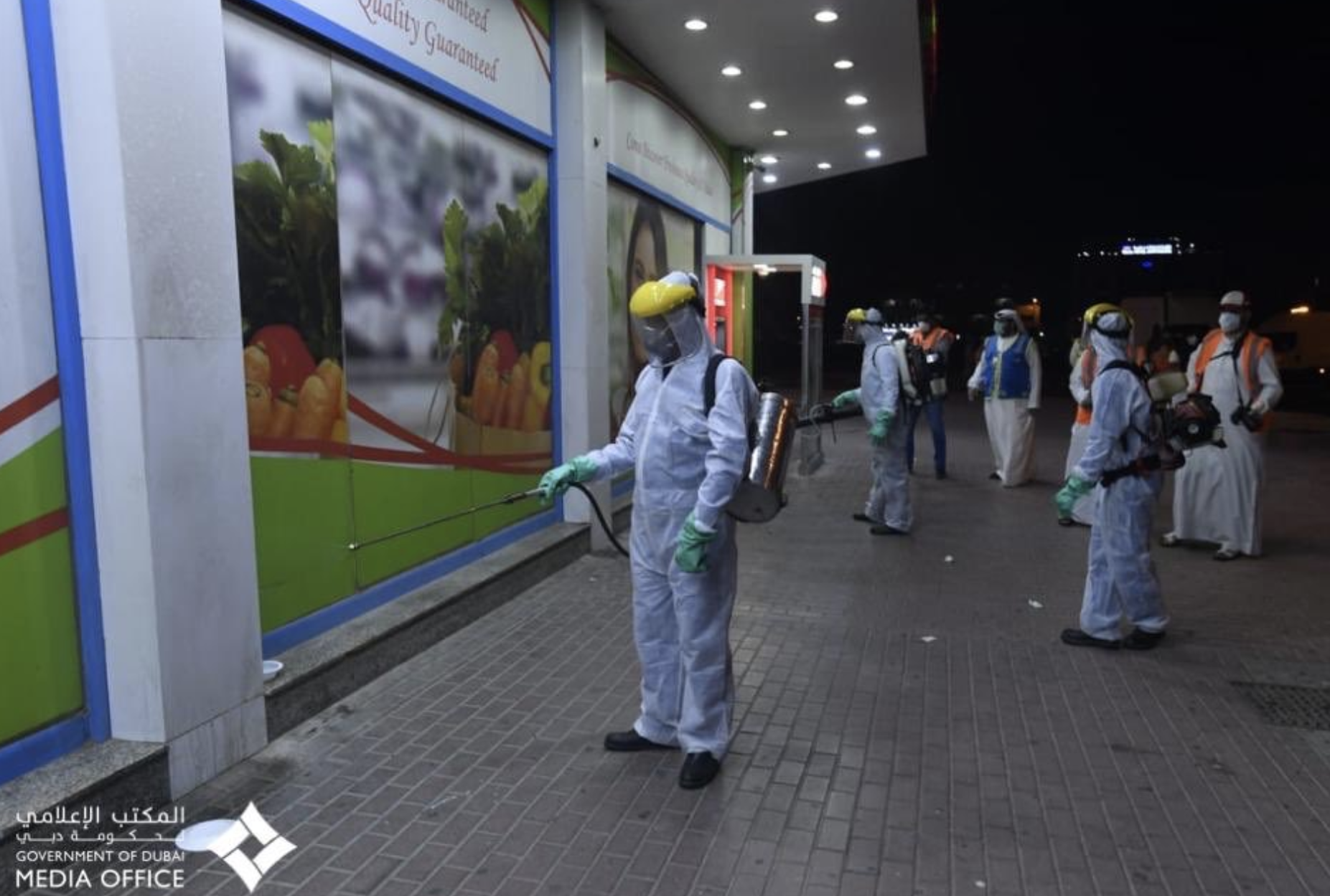 UAE has limited flights and Emirates also ceased flight operations except for a limited service in select countries. (Check out our story here.) UAE is also staying in line with giving the citizens and residents who have been diagnosed with the novel coronavirus with WHO standard care.
According to a report in Khaleej Times, there are also military exercises being carried out in Jebel Ali and Shamkha areas early morning from Friday. It was announced by the UAE Armed Forces has announced. People are advised not to go near the exercises or take photos.
If you are a resident of Dubai who wants to go out during the time of the drive, the Dubai's Supreme Committee of Crisis and Disaster Management has launched a website move.gov.ae. On this website, you can request permission to leave home during the National Sterilisation Programme for essential purposes such as buying food or medicines. It was stated by the Emirates News Agency (WAM) that the movement of traffic and people will go on as usual during the day. However, movement will be restricted during the time of disinfection from 8 pm to 6 am. Public transport and metro trains will be completely stopped during the disinfection.
The Ministry stressed that all retail food outlets such as cooperative societies, supermarkets, grocery stores and pharmacies will remain open 24/7. The public will continue to have access to them even during the period of movement restrictions during the disinfection.
Covid-19 or novel coronavirus emerged from Wuhan, China, and has spread to the rest of the world. Italy and Spain initially were the hardest hit but as of now the cases in United States of America has become the hotbed of the virus, crossing over 80000 cases. The World Health Organization has suggested aggressive testing and isolation in order to fight the virus. As of now there are 532,263 cases of Covid-19 and there have been 24,090 deaths. Experts suggest that isolation is the only way to stop the virus and it is likely that experts will suggest isolation to go beyond a few weeks. There is currently no cure for the virus however there are reports of a vaccine being developed that might take another 12-18 months.