News
Coronavirus in the UAE Live Updates: Fashion Forward Cancelled, Early Closure of Global Village and More
Here are Coronavirus in the UAE Live Updates. Check out below for all the events cancellations, number of cases, announcements and vaccinations.
The deadly coronavirus originated in a seafood market in Wuhan, China. More than 16 other countries have also reported cases of the new coronavirus, which causes severe acute respiratory infection. Its symptoms include fever, cold, fatigue and breathing issues. Many countries, including the UAE, are screening travellers coming directly from China to stop the virus from spreading further.
Currently, there is no specific vaccine or cure for the deadly virus. Some doctors and hospitals in China have claimed that an HIV wonder drug is helping them treat patients. According to Chinese media, they are administering lopinavir/ritonavir, two antiretroviral drugs which are used together to treat HIV and can decrease the toxins in cells which have already been infected. Researchers are fearing that this may become a global pandemic.
The first case of coronavirus in the UAE - January 24th:
UAE's Ministry of Health and Prevention (MoHAP) has confirmed the first case of the coronavirus in the country. In a statement issued on in the last week of January, the Ministry said members of a family arriving from the Chinese city of Wuhan had been diagnosed.
Many countries have called their citizens back from China - Feb 29th:
Most of the major airlines in the world have cancelled their flights to and from China as the World Health Organization has declared a Public Health Emergency of International concern. Most of the countries have not only evacuated their citizens from China but have also quarantined them before they reach their homes.
Emirates Airline Asks Staff To Take Leaves - March 1st:
Emirates Airline has asked its staff members to take voluntary paid and unpaid leave, following the spread of coronavirus around the globe. The Dubai-based airline has stopped most flights to China and Iran, the main hubs of the deadly virus which has infected around 87,000 people in 56 countries.
Schools and Universities Have Been Shut Down in the UAE Starting March 8th - April 4th:
The Ministry of Education UAE has decided to close down all the schools and universities in the UAE starting from March 8th 2020. This decision has been taken in the 'best interests of the health & safety of students and the wider education community at schools & universities.'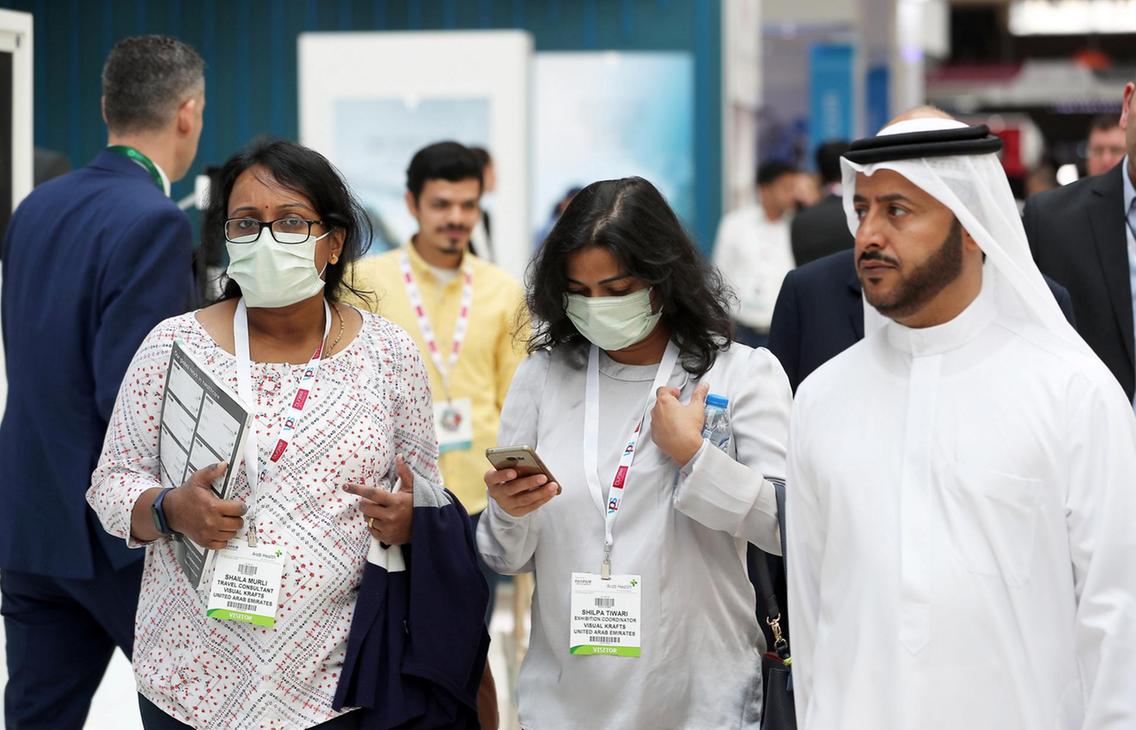 Precautionary Measures - March 4th:
While people are taking all measure to stay away from it, technology experts are trying to find a cure in terms of medicine to the epidemic. In the past, these pharmaceutical companies have also tried their hands at finding cures for Ebola, SARS and Zika viruses – that had taken over the world, much like the recent outbreak of coronavirus.
Six New Cases Detected In The Country - March 4th:
Six new cases of Coronavirus have been confirmed in the UAE. According to UAE's Ministry of Health and Prevention, two are from Russia, two from Italy, one from Germany, and one from Columbia.
Government Asks Residents To Avoid Travelling - March 5th:
UAE government that has always played special emphasis on the health and well-being of its citizens has now asked its citizens and residents to avoid travelling abroad due to the Coronavirus affecting various cities in the world. According to the Ministry of Health and Prevention, if travelling is a must special preventive measures should be taken when the person returns.
UAE Evacuates 215 Arab Nationals From Wuhan - March 5th:
The United Arab Emirates has decided to evacuate the individuals from Wuhan City in China of the neighbouring Arab countries on the account of the Coronavirus outbreak. These UAE citizens will be moved to the newly established Emirates Humanitarian City in the UAE where they will go through medical testing and monitoring according to the standards set by WHO for their safety and wellbeing.
More Events Cancelled Around the Region, Update - March 6th:
Madness' live performance has been postponed to 12th November. Ultra Abu Dhabi has been cancelled and tickets are to be refunded via the point of purchase. Kid Koala: The Storyville Mosquito has been postponed but there are no new dates yet: a refund is available. Check their site for more details. Club Social Abu Dhabi has also been postponed. check Facebook for new dates; tickets are to be refunded via Ticketmaster. An open mic event Rooftop Rhythms has also been cancelled. Warehouse 421's group activities have been cancelled. Workshops, films etc have been cancelled though upcoming exhibitions will run as normal (no opening night receptions). NYUAD Art Gallery is closed till further notice, and at least for four weeks. Abu Dhabi Festival: Emirates Youth Symphony Orchestra has been also cancelled and so is Abu Dhabi International Book Fair. It has been rescheduled for 23-29 May 2021. The Riyadh Travel Fair 2020 has also been postponed to the dates from 1st to 3rd of September 2020. 
15 New Cases Recorded, 2 Completely Recovered - March 7th:
UAE's Ministry of Health and Prevention (MoHAP) has reported 15 new cases of the deadly Wuhan coronavirus, which has infected thousands of people worldwide since its outbreak in China in December 2019. The UAE total is now at 45. However, the ministry also said that two more patients, aged 10 and 38, who were among the first four cases in the UAE, have completely recovered. This brings the total number of recovered patients to 7. The new cases are of people of different nationalities, including three from UAE, two from Iran, Saudi Arabia and Ethiopia, and one each from China, Morocco, India and Thailand.
Two of these cases, one from UAE and the other from Egypt, were diagnosed after they were found to have been in close touch with other confirmed cases from UAE cycling tour. All patients are receiving treatment round-the-clock and are reported to be in a stable condition.
The ministry has also screened five other individuals who were in contact with Covid-19 patients and has placed them under quarantine.
Students to be Screened after One Month Break - March 8th:
In a latest move to prevent the spread of the novel coronavirus (Covid-19), the UAE's Ministry of Education (MoE) has said that students and employees of all educational institutes who travel abroad will be screened. This includes both public and private educational facilities. Taking to Twitter, MoE asked students and staff members, who have travelled recently, to undergo the required medical tests and a 14-day quarantine at home. The ministry said they would be allowed back at their institute without providing proof that they are free from the virus.
Arabian Travel Market Postponed, New Dates Announced - March 9th:
Due to the escalation of the COVID-19 epidemic around the world the venue management, supporting associations, and in alignment with the advice from the UAE public health authorities regarding travel to and from impacted countries, the management of the upcoming event has taken the decision to postpone the Arabian Travel Market which was due to take place on 19 – 22 April 2020 in Dubai World Trade Centre (DWTC). The revised dates have been announced that it has postponed Arabian Travel Market (ATM) to 28th June – 1st July 2020, at the Dubai World Trade Centre in Dubai, U.A.E.
14 New Cases Announced - March 9th:
Ministry of Health and Prevention (MoHAP) reported 14 new cases of coronavirus on Monday, bringing the total number of confirmed COVID-19 infections in the country to 59, reported Gulf News. In a statement, the health ministry said the cases involve four Emiratis, three Italians, two Bangladeshis, two Nepalese, a Russian, an Indian and a Syrian national.
5 Covid-19 Patients Recovered - March 9th:
Two Emiratis, two Ethiopians and one Thai national are reported to be among those who have recovered from Covid-19. The UAE's Ministry of Health and Prevention on Monday announced this and was reported by Khaleej Times and Gulf News. The total number of recoveries out of 59 is now 12.
15 New Cases In The UAE Announced - March 10th:
15 new cases have been announced in the country by the Ministry of Health and Prevention, taking the total number to 74. The ministry added that the cases announced were already quarantined as suspected cases who came into direct contact with other confirmed patients in the UAE. Out of the 74 cases, 12 have recovered bringing the active cases down to 62.
UAE Announces Temporary Closure of Gyms, Cinemas - March 15th:
Dubai Media Office announcd that "In line with ongoing efforts to safeguard public health, @Dubai_DED
directs all cinemas, theme parks, amusement games & electronic game centres, bodybuilding & fitness gyms & spring camps licensed in #Dubai to halt all their activities & services until end of March 2020."
In line with ongoing efforts to safeguard public health, @Dubai_DED directs all cinemas, theme parks, amusement games & electronic game centres, bodybuilding & fitness gyms & spring camps licensed in #Dubai to halt all their activities & services until end of March 2020. pic.twitter.com/nAcZ0feS08

— Dubai Media Office (@DXBMediaOffice) March 15, 2020
Earlier it was announced that under the directives of Vice President and Prime Minister of the UAE and Ruler of Dubai His Highness Sheikh Mohammed bin Rashid Al Maktoum, Crown Prince of Dubai and Chairman of The Executive Council of Dubai Sheikh Hamdan bin Mohammed bin Rashid Al Maktoum  that there were various initiatives that the government was taking to help businesses during these times. "Under the directives of @HHShkMohd," the Crown Prince of Dubai Sheikh Hamdan bin Mohammad bin Rashid Al Maktoum had tweeted, "the Dubai Government today presented a AED1.5 billion stimulus package with 15 initiatives that serve the retail, trade, tourism & energy sectors in Dubai to reduce costs for the business sector and residents over the next 3 months."
Under the directives of @HHShkMohd, the Dubai Government today presented a AED1.5 billion stimulus package with 15 initiatives that serve the retail, trade, tourism & energy sectors in Dubai to reduce costs for the business sector and residents over the next 3 months.

— Hamdan bin Mohammed (@HamdanMohammed) March 12, 2020
Sheikh Hamdan continued to inform via his social media that there was a "suspension of 2.5% market fees, recovery of 20% of custom fees on imported products sold locally, cancellation of the AED50,000 bank guarantee or cash required to exercise customs clearance activity, 90% reduction on the fees imposed on submitting customs documents. Local commerce will benefit from the cancellation of the 25% down payment for requesting the installment of government fees for licensing and renewing licenses, in a move that seeks to reduce financial burden on SMEs. A 50% reduction of the Municipality fee on hotel sales, exempting companies from postponement fees for tourism & sports activities in 2020. Also, freezing classification fees to hotels, freezing ticket fees, permit issuance & government fees on recreational & business activities." Sheikh Hamdan also informed the public about easing the cost of living in the UAE. "Easing the cost of living by reducing water and electricity bills by 10% for all Dubai customers," he added, "including residential, commercial and industrial for a period of 3 months, while reducing the deposit paid by 50%."
In a statement, MoHAP said that all relevant authorities in the UAE had joined hands to monitor the situation and implement infection prevention and control measures in order to prevent further spread of the virus. The ministry said all health facilities had been well-equipped to provide care for Covid-19 patients, with thermal scanners and infection isolation rooms, as per the standards set by the World Health Organisation. The ministry has advised the public to "adopt protective health behaviour to avoid infectious diseases, including washing their hands with soap and clean water, and covering the mouth and nose when coughing or sneezing to stop the spread of germs and viruses." It has asked individuals suffering from respiratory symptoms to avoid public places in order to avoid transmitting the infection.
Early Closure of Global Village Dubai - March 15: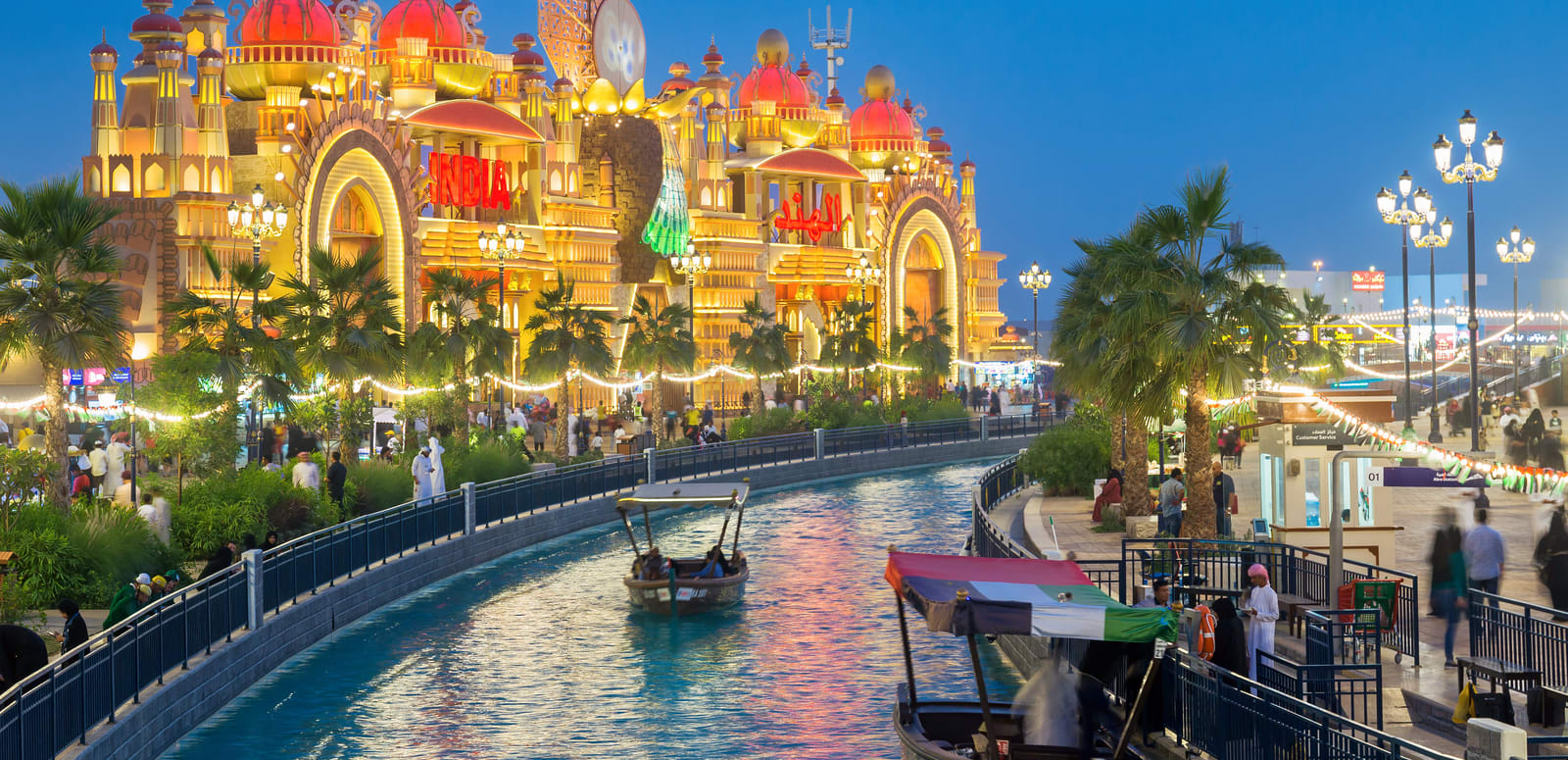 So far there are 86 confirmed cases of Coronavirus in UAE.
Global Village Dubai is one of the most loved and well-attended events in Dubai. This one of its kind event sprawls over six months showing the culture of all countries across the world. From music to shopping, Global Village is your one-stop destination if you want everything from Bosnian Kebabs to Hyderabadi biryani all in one place. Since it starts in November and ends in April the next year, the weather is usually the best one can ask for in Dubai. All these reasons combined with the security and effective planning result in making Global Village successful every year. The tourists also greatly look forward to it.
However, this time amidst Coronavirus fears and precautions, Global Village has announced an early closure. According to the official statement by the Dubai Media Office,
'In line with ongoing efforts to safeguard public health, Global Village has announced the early closure of its 2019-2020 season with immediate effect. Global Village looks forward to welcoming visitors for its next season.'
'Because excellent guest experience is at the centre of everything we do and in conjunction with the authorities, we have decided to close our season early this year as a preventive measure. We look forward to welcoming you back to Global Village for our 25th season later this year.'
Many events have been closed down in Dubai amidst the Coronavirus Outbreak. The gyms, cinemas, theme parks, night clubs, and concerts have also been suspended in order to avoid any spread of the infection. The Government has stopped the issuance of any new entry visas. So far, there have been 86 Coronavirus cases in UAE, 27 of which have been treated and cured. The first case of Coronavirus in Dubai was announced on January 29th 2020 who was a Chinese citizen. The Coronavirus (COVID-19) has been declared a pandemic by WHO.
Fashion Forward Cancelled – March 15: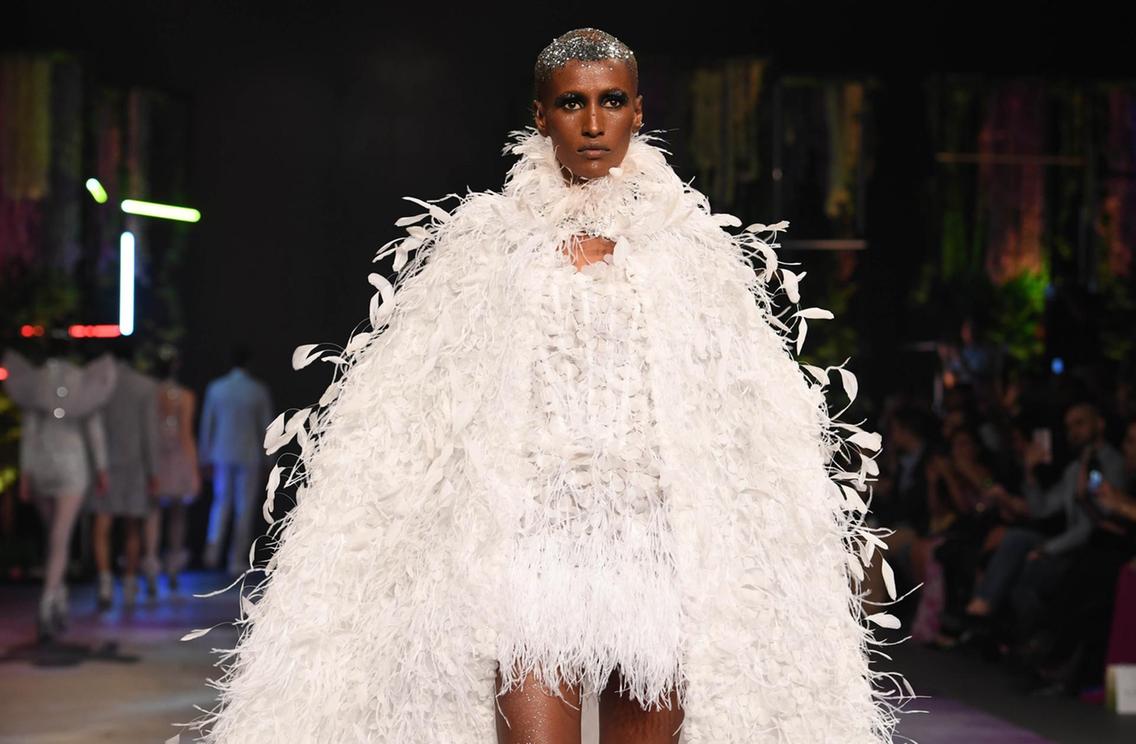 Fashion Forward is a massive fashion event in the region. According to an announcement, the platform has stated that, "In light of regional and international preventive measures dedicated to containing the spread of COVID-19, we have come to the decision to cancel the upcoming edition of Fashion Forward Dubai planned to take place on April 2 - 4, 2020.  This approach also follows the directive of Dubai's Department of Tourism and Commerce Marketing to suspend all events in the second half of March, as FFWD was scheduled to take place immediately afterward." The details of their next event will be shared by them – but so far we have no updates regarding upcoming events from the platform.
Prayers at UAE Mosques Suspended for Four Weeks - March 17:
The National Emergency Crisis and Disaster Management Authority (NCEMA) and Ministry of Health and Prevention was guided by a fatwa issued by the UAE Fatwa Council. As a result the following has been announced, "At mosques, only the Azan (call for prayer) will be given out to alert worshippers about prayer times. Mosque doors will remain closed," the GAIAE said. "The words 'pray at home' will be repeated twice at the end of the Azan. The situation on the current Covid-19 pandemic will be reassessed after four weeks."