News
Coronavirus in the UAE: Government Confirms Availability of Detergents and Sanitizers
Coronavirus in the UAE has led to UAE government taking many positive steps towards the control of the virus and protecting its citizens and residents
According to the World Health Organization, Coronavirus disease (COVID-19) is a new strain of viruses that was "discovered in 2019 and has not been previously identified in humans." The virus is "transmitted between animals and people". Signs and symptoms of the infection include fever, cough, shortness of breath and breathing difficulties. The infection can further cause pneumonia, kidney failure and even death. According to TIME, WHO estimated COVID-19 mortality at 3.4%. 
Dubai government has been very pro-active in dealing with the crises of coronavirus. The Department of Economy has recently announced that Dubai's Department of Economic Development confirmed the availability of detergents and sanitizers in the local supermarkets. Their consumer protection programmes ensured retailers adhering to guidelines for reasonable pricing. For any complaints, consumers can call the consumer protection department on 600545555 or via smart app or online. Check out what the media office shared below.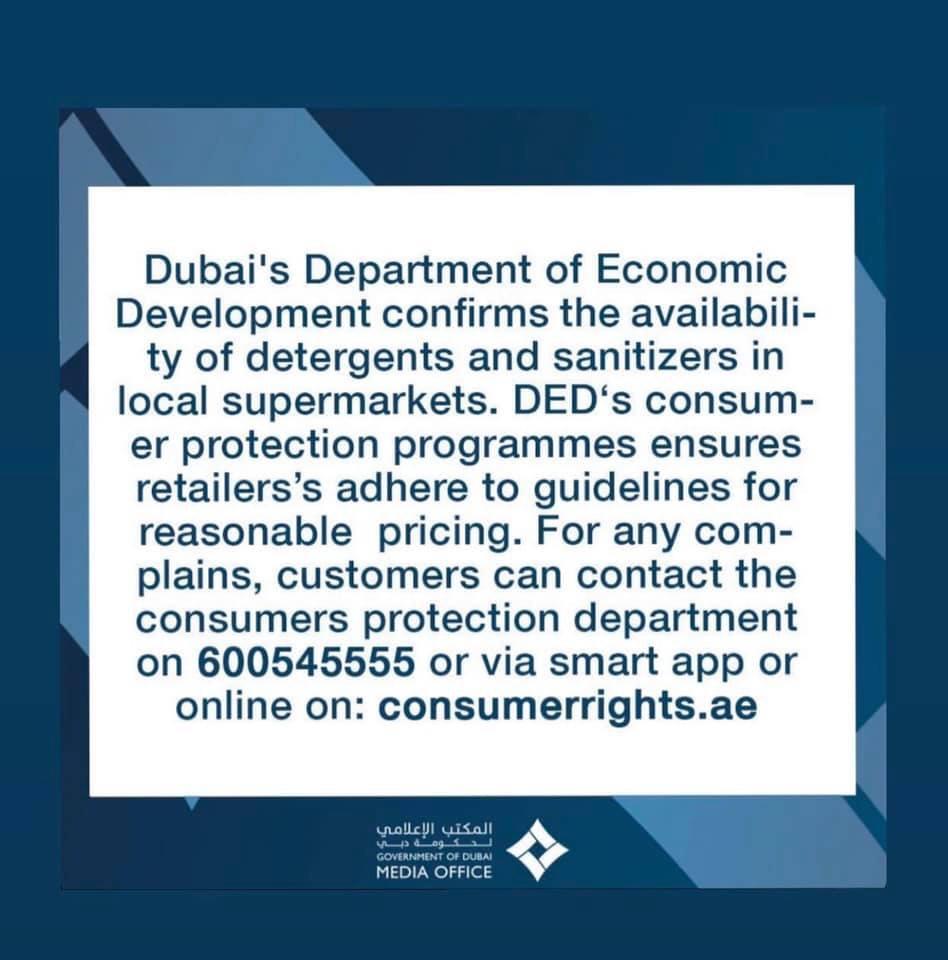 The government has also called on the public about private gatherings. Stating that as precautionary measures to safeguard the health of the community, Dubai's Supreme Committee for Crises and Disaster Management called on the public to refrain from holding parties and wedding celebrations at home with immediate effect, from today, Monday 16th March til the end of the month.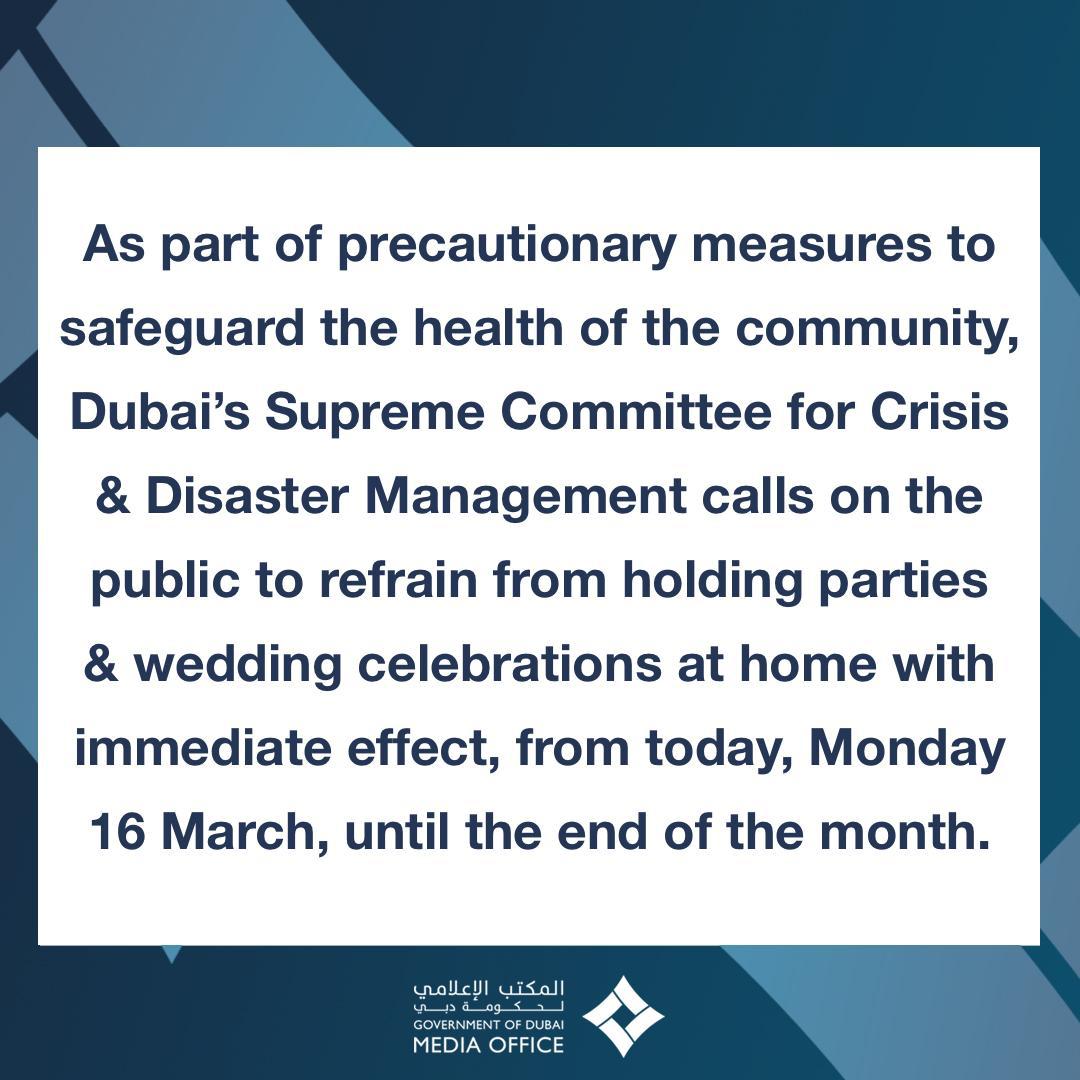 Coronavirus had originated from Wuhan, China, but has spread in the world like wildfire. Dubai government has already restricted visas and public movement for the benefit of its citizens and residents. Currently, UAE has 98 cases. 26 of those are fully recovered and the government is said to be providing WHO standard healthcare for those who have been infected with the virus in the UAE.
Countries like Italy and Spain are in a state of lockdown. The virus spread there at a great speed. In India there have been 129 cases whereas in Pakistan there are currently 121 cases. United States of America has 3807 whereas UK has 1391 cases as of March 16, 2020.