Celebrities
Coronavirus in Hollywood: Rachel Matthews Tests Positive
Rachel Matthews of Frozen 2 is the latest to join the list as the actor tested positive for the infectious disease, as announced by her on Monday in a series of Instagram Stories. Idris Elba and Tom Hanks were diagnosed previously
A bevy of Hollywood stars have been affected by the fast outbreak of coronavirus across the world. The first one to make headlines was Tom Hanks and his wife Rita Wilson, both of whom were diagnosed with the infection upon their arrival into Australia. The duo posted a statement on social media, urging people to take care of themselves and be safe. Fast forward a few days and the news of Idris Elba being hit by COVID-19 made headlines yesterday. "This morning I tested positive for COVID-19," he wrote in a post accompanied by a video. "I feel okay, I have no symptoms so far but have been isolated since I found out about my possible exposure to the virus," he added.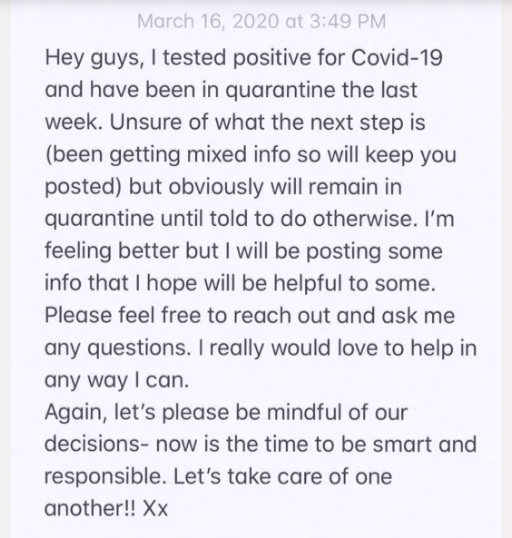 Now, Rachel Matthews of Frozen 2 is the latest to join the list as the actor tested positive for the infectious disease, as announced by her on Monday in a series of Instagram Stories. "Hey guys, I tested positive for COVID-19 and have been in quarantine the last week," she said, adding, "Unsure of what the next step is (been getting mixed info so will keep you posted) but obviously will remain in quarantine until told to do otherwise."
Rachel also posted a string of posts regarding her symptoms and how she felt from day one to seven of the diagnosis. "I'm feeling better but I will be posting some info that I hope will be helpful to some. Our country is way behind and we do not have much of a system in place," she stated. Encouraging her fans and followers to stay safe and keep others safe, Rachel mentioned, "Let's please be mindful of our decisions – now is the time to be smart and responsible. Let's take care of one another!! Xx." Here is wishing her a speedy recovery!