WIN! A Day Package Worth Dhs 940 at Le Meridien Al Aqah Beach Resort Inclusive of Rope Course Challenge, Full Day Access to the Pool and Beach with Lunch at Views Brasserie for Two
Enjoy a fun-filled day package at the Fujairah's most loved family resort, Le Meridien Al Aqah Beach Resort
Closing date: Sunday, 16 December 2018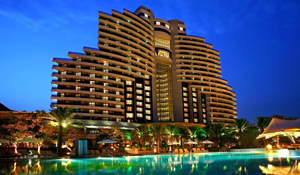 Spend the day soaking your feet in a temperature controlled pool and relaxing by the beach with an unobstructed view of the Indian Ocean. Adventure enthusiasts can participate in '#AlAqahChallenge' and enjoy five interactive activities at the rope course, under the expert guidance of the resort's ERCA qualified instructors. Wrap up the afternoon with scrumptious meal at Views Brasserie
This competition has ended and no more entries are being accepted.
The winners for this competition are listed below:
If you are a winner and we have not contacted you yet, please be patient and a member of the team will be in touch shortly. Due to the large number of competitions we run, there may be a short delay before your details can be processed, but you will receive an email with instructions on how to claim your prize in due course.
If you have any queries, please feel free to contact us at Read our Privacy policy & Terms of use