WIN! DHS1000 VISA SHOPPING VOUCHER
Win a shopping voucher to upgrade your wardrobe this Fall/Winter '18!
Closing date: Thursday, 18 October 2018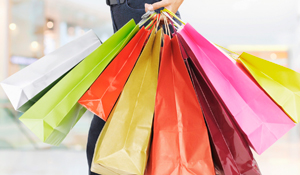 With Fall/Winter '18 well under way, this is the perfect time to get hold of top name, global brands at malls across Dubai. Keep up to date with the latest season looks as shops showcase the very best trends straight from the catwalk. With a plethora of events for fashion lovers having taken place this season, such as the Dolce & Gabbana Day and Night Fashion Show and Atelier India at Robinsons which will take place until 20th October, Dubai is the place to shop this Fall/Winter '18. Masala! in partnership with Dubai Festival and Retail Establishment (DFRE) is giving you the chance to update your wardrobe by winning a Visa Gift Card worth AED 1000 to spend any mall in Dubai.
This competition has ended and no more entries are being accepted.
The winners for this competition are listed below:
Jayendra Bhagwan, United Arab Emirates
DEEPA JAGDISH, United Arab Emirates
If you are a winner and we have not contacted you yet, please be patient and a member of the team will be in touch shortly. Due to the large number of competitions we run, there may be a short delay before your details can be processed, but you will receive an email with instructions on how to claim your prize in due course.
If you have any queries, please feel free to contact us at Read our Privacy policy & Terms of use