WIN! Dhs 500 Travel Voucher with Tajawal
Celebrate Diwali with your loved ones back home with Dhs 500 travel voucher from Tajawal.ae!
Closing date: Thursday, 18 October 2018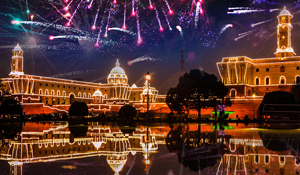 Tajawal is celebrating the festival of lights and wants to bring you closer to your loved ones! The Dubai-based online travel platform which was launched in 2016, is giving you the opportunity to fly back home for less, with a Dhs 500 travel voucher to use for flight bookings. With several affordable flight options available to India in celebration of Diwali on Tajawal.ae, celebrating with friends and family this festive season has never been easier! Whether you enjoy gift giving, buying gold or eating the delicious Indian sweets, the festival is better celebrated with loved ones.
This competition has ended and no more entries are being accepted.
The winners for this competition are listed below:
Mr.Jeetendra Keswan, United Arab Emirates
If you are a winner and we have not contacted you yet, please be patient and a member of the team will be in touch shortly. Due to the large number of competitions we run, there may be a short delay before your details can be processed, but you will receive an email with instructions on how to claim your prize in due course.
If you have any queries, please feel free to contact us at Read our Privacy policy & Terms of use