WIN! A 2 Night stay for Two at AVANI Deira Dubai Hotel
Two lucky winners will get a chance to enjoy a 2 night stay at the contemporary AVANI Hotel, Deira, Dubai
Closing date: Sunday, 30 September 2018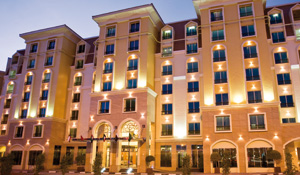 Located between vibrant streets and winding alleys with scent-filled souks, the Avani Deira Dubai hotel has 215 rooms and is only a short drive to the Dubai International Airport, making it the ideal location for a staycation. A contemporary, comfy haven with modern conveniences, the hotel will take care of the details that matter, so you can relax and enjoy your downtime. Additionally, you can take a dip in the rooftop pool or work up a sweat at the fitness center or you can even play a game of pool in the H2O bar or pamper your foodie soul at JIGSAW, AVANI will make your stay memorable and relaxing.
This competition has ended and no more entries are being accepted.
The winners for this competition are listed below:
Maricel Capitin, United Arab Emirates
roberto draculan, united arab emirates
If you are a winner and we have not contacted you yet, please be patient and a member of the team will be in touch shortly. Due to the large number of competitions we run, there may be a short delay before your details can be processed, but you will receive an email with instructions on how to claim your prize in due course.
If you have any queries, please feel free to contact us at Read our Privacy policy & Terms of use