WIN! A Personal Training Session and Lunch at Mercure Dubai Barsha Heights
Five winners will get a chance to experience a one-on-one personal training session followed by an energizing meal at Mercure Dubai Barsha
Closing date: Friday, 28 September 2018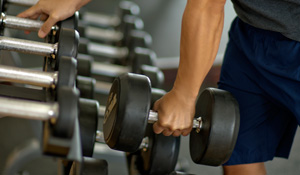 To mark the launch of the Healthy Lifestyle Package at Mercure Dubai Barsha Heights Hotel Suites & Apartments, the hotel is giving away five chances to win a one-on-one personal training session and lunch at the hotel.

Additionally, others can enjoy the Healthy Lifestyle package for just Dhs99, which includes a one-on-one personal training session with the hotel's very own trainer, Donald, followed by a refreshing and balanced meal along with an energizing smoothie.

The personal training session will take place in the hotel's state-of-the-art gym, Pulse Fitness Centre and will last for 60 minutes. During the workout, guests will get a personal training with one of the gym's qualified sports trainers who will be sure to put them through their paces.

Following the session, there will be a choice of two delicious balanced meals; quinoa salad or grilled chicken with steamed vegetables. For extra vitality, there is also a choice of three energizing smoothies including Beet It (beetroot, orange, celery, honey), Green Booster (lemongrass, spinach, ginger, apple, lime, honey) and Avocado Twister (avocado, orange, apple, lime, honey).

Masala! and Mercure Dubai Barsha Heights have joined hands to kick off your healthy eating after an indulgent summer!
For FREE access to this and other services, you must be a registered member of Masala
Sign In
Please sign in to your Masala account
or