WIN! A hair colour makeover experience from Glamour Hair Salon in Abu Dhabi worth Dhs 1000
Win a colour, cut and blow dry package from this fab salon using Affinage products
Closing date: Wednesday, 26 September 2018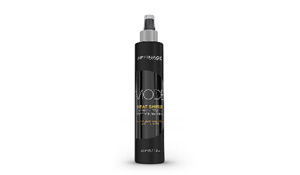 Redefining luxury in the UAE's hair and beauty scene, Glamour Hair Salons deliver bespoke services and trendsetting styles to its customers. Glamour Hair Salons boasts of a UK-trained international team of stylists guided by a host of handpicked directors, specializing in hair and an array of beauty services. Glamour Hair Salons is located in Al Zeina and Khalidiya in Abu Dhabi.

Masala! and Glamour Hair have joined hands to give you an exclusive hair colour makeover worth Dhs 1000. The makeover will be done by Victoria, UAE Affinage Ambassador from Scotland. So you get yourself a whole new look from one of the best in the business. To win, just answer the following questions:
This competition has ended and no more entries are being accepted.
The winners for this competition are listed below:
abrar tabbakh, United Arab Emirates
If you are a winner and we have not contacted you yet, please be patient and a member of the team will be in touch shortly. Due to the large number of competitions we run, there may be a short delay before your details can be processed, but you will receive an email with instructions on how to claim your prize in due course.
If you have any queries, please feel free to contact us at Read our Privacy policy & Terms of use