WIN! Dhs 500 to Spend in Dubai's Malls During Dubai Summer Surprises
Four winners will get Dhs 500 each to spend this DSS
Closing date: Tuesday, 17 July 2018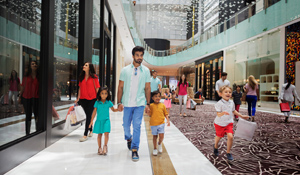 Win a voucher from VISA to spend in malls across Dubai during Dubai Summer Surprises!
It's now in full swing until August 4 and we're giving four lucky MASALA winners the chance to win a Dhs 500 shopping voucher each to spend at ANY mall in Dubai. The 21st edition of the annual summer event is featuring an incredible line-up of spectacular sales, retail experiences, unmissable chances to win and performances to keep the whole family entertained this summer. Visit http://dubaisummersurprises.ae for more information.

Terms & Conditions:
Winner can claim their prize from the House of Comms office before Sunday 22nd July 2018 and must present a valid Emirates ID/ Passport – (House of Comms, 211 Apex Atrium Building, Motor City, Dubai)
Winner must claim their prize before Sunday 22nd July 2018.

To win this prize, just answer the three questions below:
This competition has ended and no more entries are being accepted.
The winners for this competition are listed below:
Mr.Mohammad Shahid Khan, United Arab Emirates
Karl Agnelo, United Arab Emirates
Indu Jain, united arab emirates
Babatunde Akinsola, United Arab Emirates
If you are a winner and we have not contacted you yet, please be patient and a member of the team will be in touch shortly. Due to the large number of competitions we run, there may be a short delay before your details can be processed, but you will receive an email with instructions on how to claim your prize in due course.
If you have any queries, please feel free to contact us at Read our Privacy policy & Terms of use