WIN! A Dhs 500 Voucher from Jashanmal Home
This Ramadan decorate your home with products from Jashanmal
Closing date: Sunday, 10 June 2018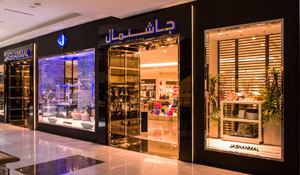 For 99 years, Jashanmal has been curating high-quality world-class products for the home including fine tableware, superior cookware, home appliances, luxurious linen, gifting, luggage and more. Housing close to 100 brands of which 30 are exclusive to the region, Jashanmal is unwavering in its ethos of providing innovation and value all whilst catering to the ever-changing styles and demands of loyal customers who want to make their dream home a reality.

This Ramadan, treat yourself with the finest products for your home from Jashanmal Home. All you have to do is answer these simple question below!
This competition has ended and no more entries are being accepted.
The winners for this competition are listed below:
Waqas Ahmed, United Arab Emirates
If you are a winner and we have not contacted you yet, please be patient and a member of the team will be in touch shortly. Due to the large number of competitions we run, there may be a short delay before your details can be processed, but you will receive an email with instructions on how to claim your prize in due course.
If you have any queries, please feel free to contact us at Read our Privacy policy & Terms of use