WIN! 2 Fun city Vouchers Worth Dhs 300 Each
Enjoy at the UAE's largest entertainment centre
Closing date: Wednesday, 28 February 2018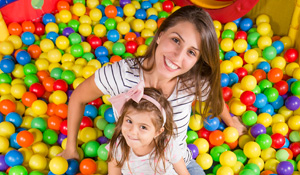 Fun City, the UAE's largest family entertainment centre, launched the world's first completely integrated e-commerce website for an FEC globally. The site, www.funcity.ae, packs in a host of features to enhance customer experience at Fun City venues across GCC. This enables customers to buy a card online and top-up online. Guests can look forward to the launch of a mobile app in the coming weeks too. Phase two of the launch will also allow customers to redeem their tickets online. For more information call 800 FUNCITY (3862489) or visit the website.

Fun City is giving way two lucky winners vouchers of Dhs 300 each. To win this, just answer the following questions.
This competition has ended and no more entries are being accepted.
The winners for this competition are listed below:
Khudeja Bhopalwala,United Arab Emirates
If you are a winner and we have not contacted you yet, please be patient and a member of the team will be in touch shortly. Due to the large number of competitions we run, there may be a short delay before your details can be processed, but you will receive an email with instructions on how to claim your prize in due course.
If you have any queries, please feel free to contact us at Read our Privacy policy & Terms of use