WIN! 2 Handmade Pashmina Scarves From Numaish, Worth Dhs 500 Each
These premium quality scarves are the perfect addition to your winter wardrobe
Closing date: Tuesday, 5 December 2017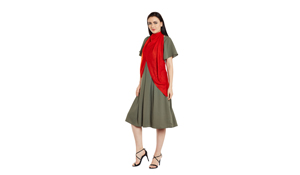 The Numaish exhibition is back with its winter edition and they have just what your wardrobes need to keep you warm and stylish. To be held at the Jumeirah Emirates Towers, on 8th of December, this exhibition is perfect to stock up on bespoke pieces for your winter/ festive wardrobes. Among all their premium products on offer, are handmade pashmina scarves from www.pashmina.com, made on traditional… wooden looms, using nothing but the finest cashmere. Each scarf takes 10 hours each to weave and is intricately hand made by skilled artisans.
Masala! has teamed up with Numaish to give these premium scarves, in the colour red and mocha, to two lucky fashionistas.

Visit: WWW.PASHMINA.COM

All you have to do is answer the following:
This competition has ended and no more entries are being accepted.
The winners for this competition are listed below:
Mr.Vivek Iyer,United Arab Emirates
Sohag Mia,United Arab Emirates
If you are a winner and we have not contacted you yet, please be patient and a member of the team will be in touch shortly. Due to the large number of competitions we run, there may be a short delay before your details can be processed, but you will receive an email with instructions on how to claim your prize in due course.
If you have any queries, please feel free to contact us at Read our Privacy policy & Terms of use