WIN! VISA Gift Card Worth Dhs 1,000 to be Spent at ANY Shop in ANY Mall
A shopping extravaganza is coming your way!
Closing date: Tuesday, 7 November 2017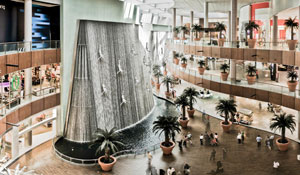 With Fall/Winter '17 well under way, your favourite brands in your favourite malls are all geared up to showcase the best trends of the season. Win a chance to upgrade your wardrobe with Dubai Festival Retail Establishment (DFRE) as they celebrate the global fashion hub that is Dubai!
Masala! in partnership with DFRE is giving you an exquisite opportunity to win a Visa Gift Card worth Dhs 1000 (yes!) to spend any mall in Dubai.

TERMS & CONDITIONS
-Voucher is valid until 30th November 2017 only.
-Gift card can be used anywhere. Visa is accepted in shops and online up to the amount loaded on to the card
-Register at www.mallfinance.com for the offer or it may not be replaced if damaged, lost or stolen and lost funds may not be refunded
-To register, please follow the instructions available on the 'Important information' insert. Registration is necessary for the card to be activated and just in case it is lost.
-Fees (the cost of the items being bought) apply as per fee schedule
-Non transferrable and cannot be exchanged for cash
-Not for use in ATMs

For your eligibility to win this gift card, just answer the following questions:
This competition has ended and no more entries are being accepted.
The winners for this competition are listed below:
wadha aljehani,United Arab Emirates
If you are a winner and we have not contacted you yet, please be patient and a member of the team will be in touch shortly. Due to the large number of competitions we run, there may be a short delay before your details can be processed, but you will receive an email with instructions on how to claim your prize in due course.
If you have any queries, please feel free to contact us at Read our Privacy policy & Terms of use