WIN! A Nine West Mustard Yellow Bag
Check out this super bargain at DSS
Closing date: Tuesday, 15 August 2017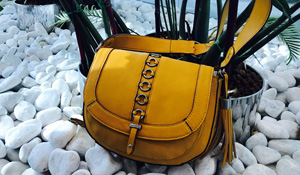 Dubai Summer Surprises (DSS) is on till August 12 and the malls in Dubai are buzzing with sales. This is your chance to pick some great bargains! We went shopping for you, dear reader, and have come up with this super cool bag from Nine West that will add a shine to your summer wardrobe.
This competition has ended and no more entries are being accepted.
The winners for this competition are listed below:
Bharat Chachara,united arab emirates
If you are a winner and we have not contacted you yet, please be patient and a member of the team will be in touch shortly. Due to the large number of competitions we run, there may be a short delay before your details can be processed, but you will receive an email with instructions on how to claim your prize in due course.
If you have any queries, please feel free to contact us at Read our Privacy policy & Terms of use