WIN! Dinner for Four Worth Dhs 800 at This Incredible New Indian Restaurant
Win a lovely dinner at one of the most authentic restaurants serving food, straight from the streets of Delhi
Closing date: Tuesday, 15 October 2019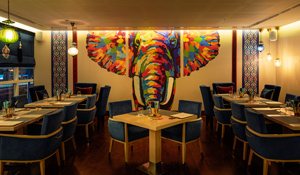 Four Points by Sheraton, Sheikh Zayed Road presents culinary gems from India's rich past with the launch of their second outpost of Purani Dilli. Upholding the legacy of the birthplace of Mughlai cuisine, Sheikh Zayed Road's newest dining destination presents revered flavors of Old Delhi's grand past in its most authentic form.

Drawing inspiration from the extravagance of a royal Mughlai daawat, the menu serves legendary dishes of old Delhi with a subtle modern flair. This includes a generous portion of kebabs, biryani and nihari along with new additions like lip-smacking snacks and chaat trolleys, all prepared with home-made spices.

With equal emphasis on palate-tingling appetizers, indulgent Indian desserts and specialty beverages spiked with Indian spices, as well as live songs and acoustics by a talented guitar duo, this is a fun gastronomical journey.
This competition has ended and no more entries are being accepted.
The winners for this competition are listed below:
Mr.Maneesh Tom Mathew, United Arab Emirates
If you are a winner and we have not contacted you yet, please be patient and a member of the team will be in touch shortly. Due to the large number of competitions we run, there may be a short delay before your details can be processed, but you will receive an email with instructions on how to claim your prize in due course.
If you have any queries, please feel free to contact us at Read our Privacy policy & Terms of use