Celebrities
Coke Studio's 5th Episode Launched Amid Copyrights Controversy
The episode presented melodious numbers by Fariha Parvez, Rahat Fateh Ali Khan, Aima Baig, Hadiqa Kiani, and Shamali Afghan.
After getting into trouble with Abida Parveen number which resulted in one of Coke Studio Song taken down, the Coke Studio released its 5th episode of 12th season last night that features Balma by Fariha Parvez, Heeray by Rahat Fateh Ali Khan and Aima Baig, Daachi Waaliya by Hadiqa Kiani, and Mram Mram by Shamali Afghan. After a surcease, Fariha Parvez comes back in Coke Studio Season 12, with a song of thumri genre, Balma. The song is a poignant, harmonious blend of rhythms and tunes, about how a woman yearns for her beloved in his absence and goes through the pain of separation, her heart seeking to be reunited with him. The instruments and the vocals fuse to create a sensation of sadness, embodying the spirit and feeling of severance.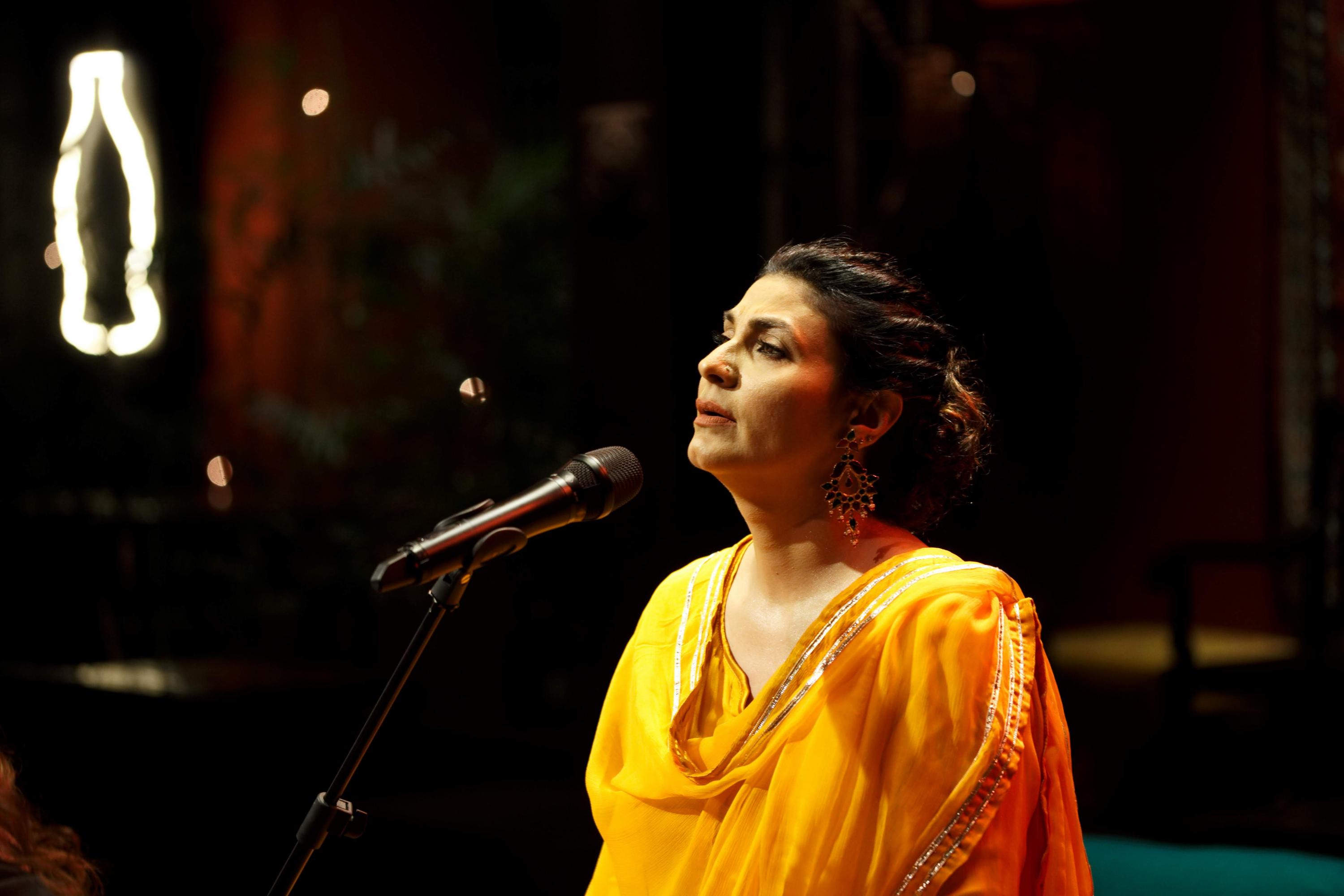 Fariha Parvez
"When instruments, played beautifully, come together with poetry, the union is such that it can soothe your soul." said Fariha Parvez.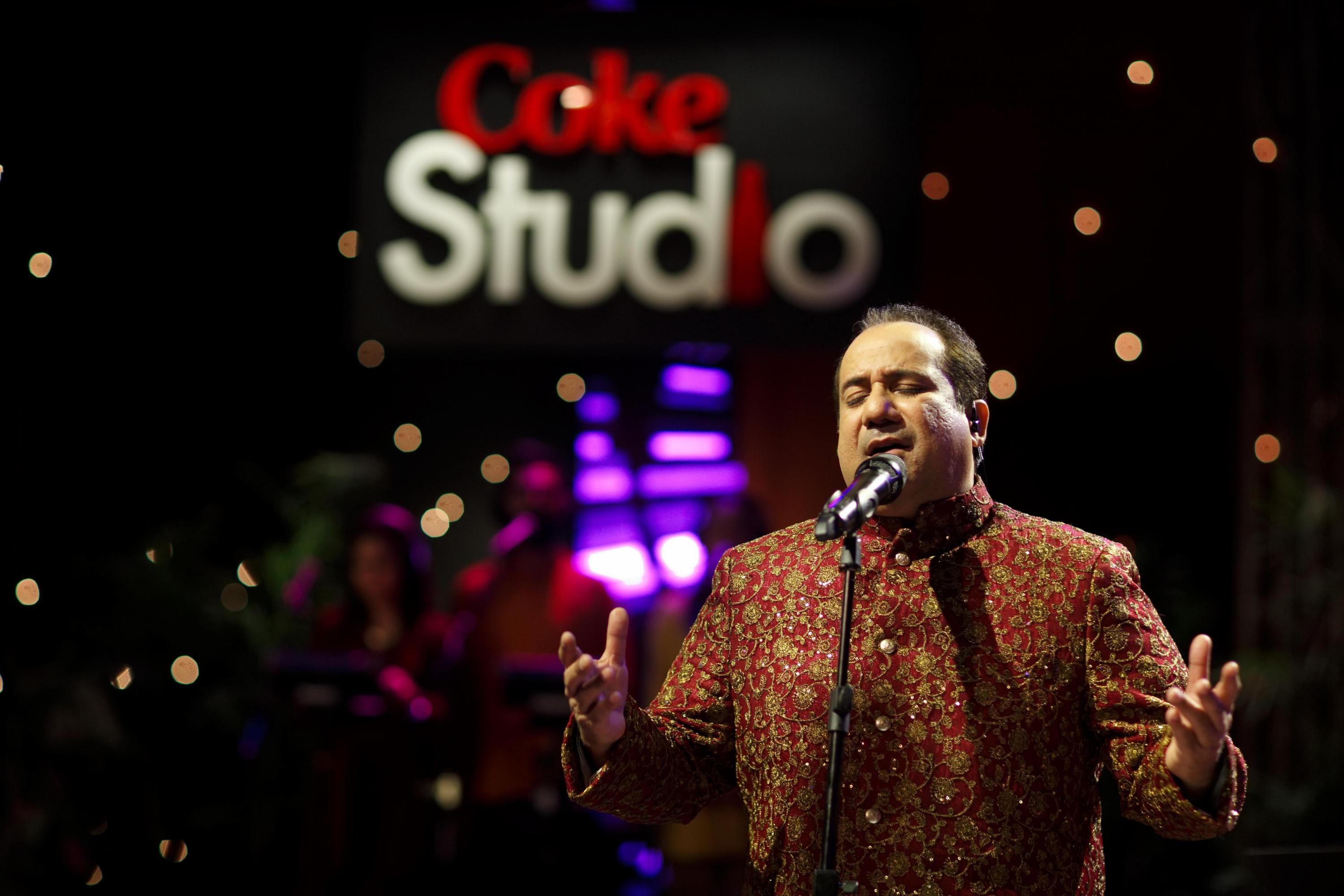 Rahat Fateh Ali Khan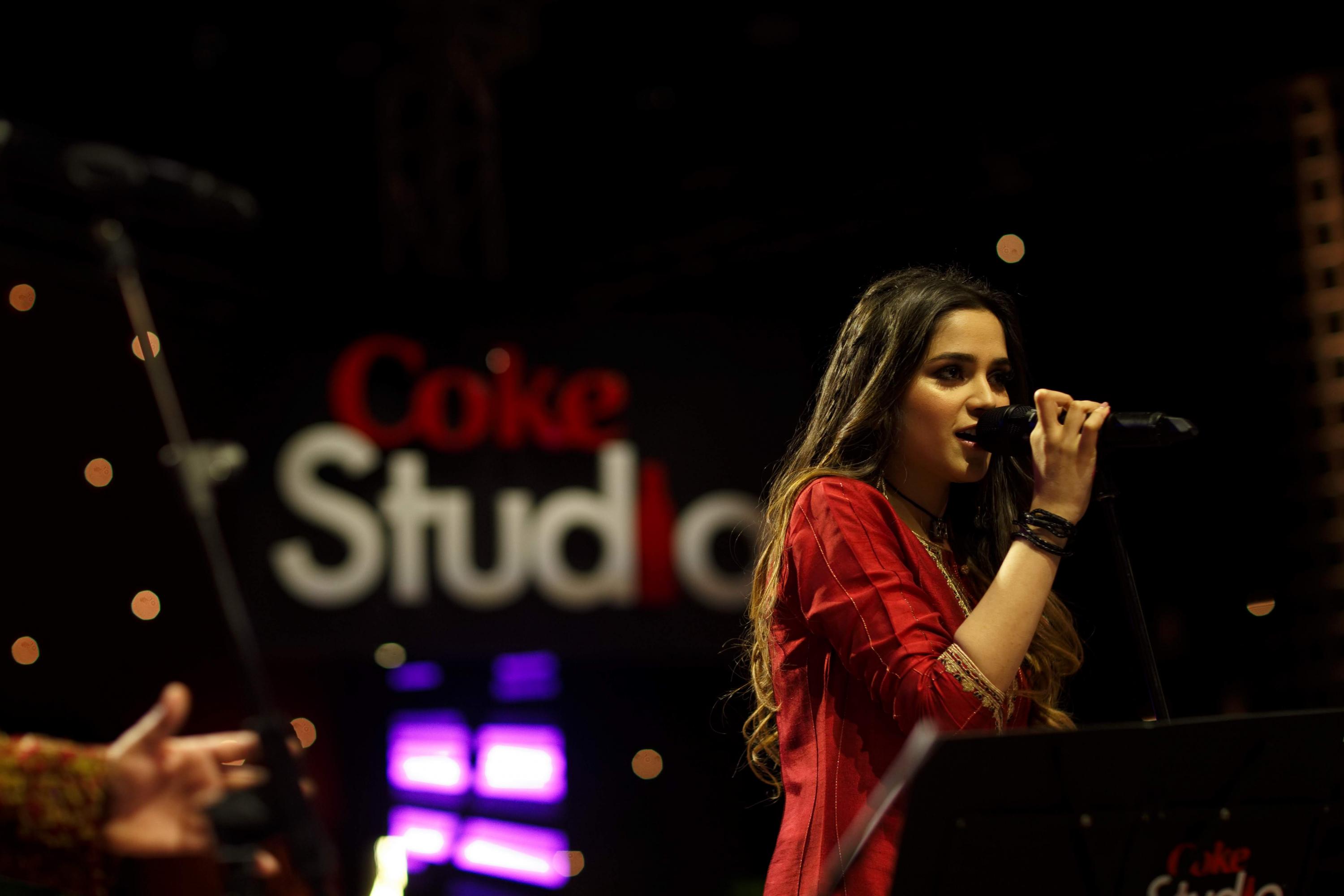 Aima Baig
Heeray by Rahat Fateh Ali Khan and Aima Baig, is a contemporary version of the classic poetry by Waris Shah, depicting the unconditional love between Heer and Ranjha. The story of Heer and Ranjha, in all its glory, is a celebration of unwavering love, and a symbol of loss and tragedy that society imposes on those who dare to love. It is a tale, that will affect every lover, in the voices of Rahat Fateh Ali Khan and Aima Baig.
In this Episode, Hadiqa Kiani sings Daachi Waaliya, a poetry by Shah Abdul Latif Bhittai, which takes one back to the love-story of Sassi and Punnu. Hadiqa weaves in verses by Waris Shah and Bulleh Shah in the song, creating an impactful rhythm that speaks of love and isolation.
"For every adversity I face in life, music is a medicine. It has played a vital role in my sanity. I learn from music; I find peace in music. I find lessons in music, to grow in life, to create positivity in life. I seek music. I seek whatever I can get from music because it's a huge ocean." said Hadiqa Kiani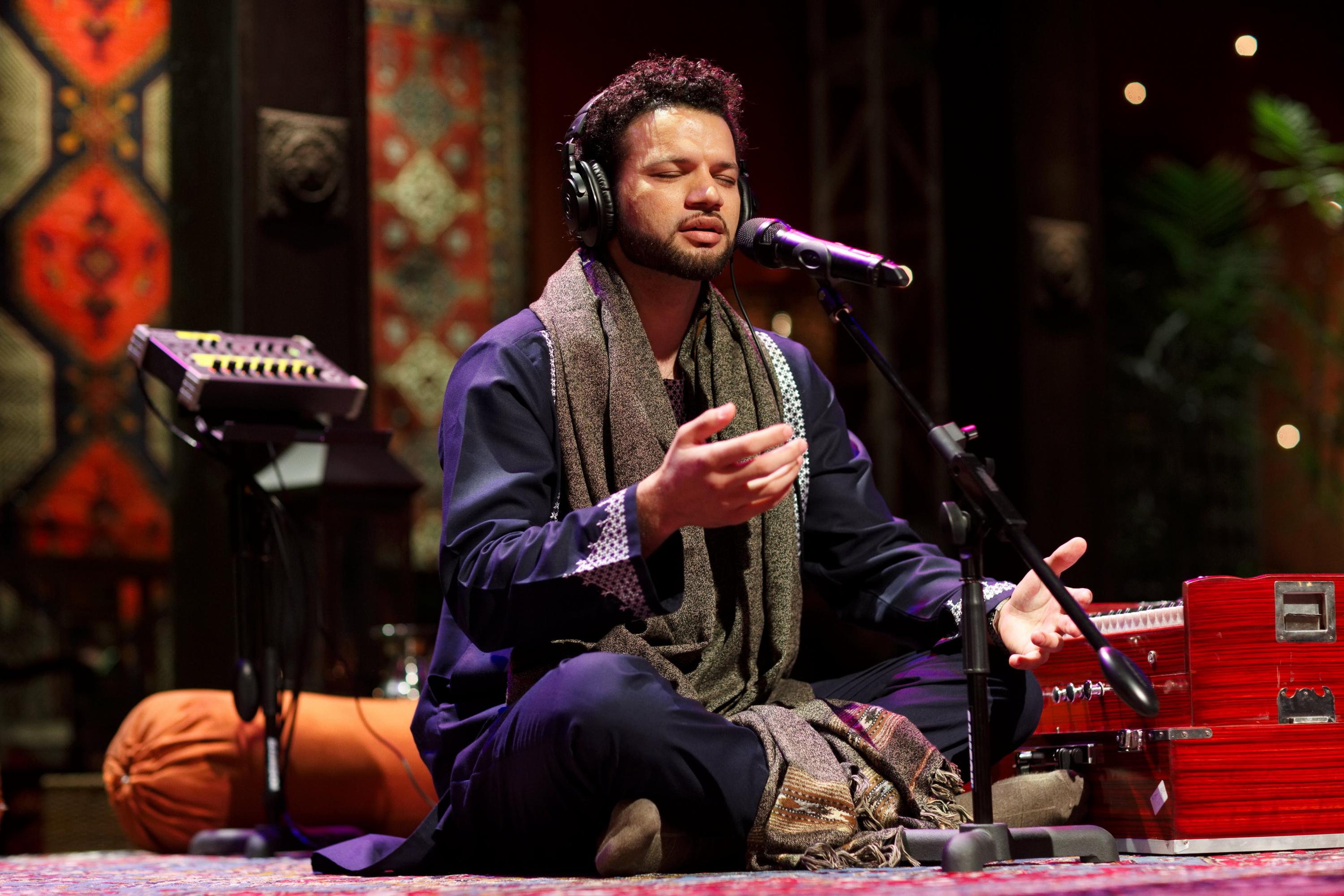 Shamali Afghan
Linking to Iran's musical customs in the 1960s, Mram Mram is performed by Shamali Afghan in Pashto, originally being a folk song in Persian, called Zim Zim. The song had its renditions multiple times and then it found its way to Afghanistan, where Shamali's father, Shah Wali Afghan concocted the Pashto version. The song intertwines with soft music, creating a true experience of the torment and intensity portrayed through the lyrics.
"Music chooses you. It loves you and it hates you. It elevates you and it also strikes you down. Music is alive. It is an energy. It becomes your friend and leads you. When music becomes your friend, then you are a king." said Shamali Afghan.
The current season of Coke Studio ran into trouble as 'Hairaan Hua' from last week's episode was taken down due to a copyright claim by legendary Abida Parveen.
Abida Parveen's son Sarang Latif commented while talking to a local publication that they hold the rights to the composition of 'Hairaan Hua' which is registered under Abida Parveen name. It's her intellectual property and Coke Studio did not take permission from her. They must have thought this was a traditional or folk composition, which in fact it is not. Ms. Abida Parveen composes 99% of her songs by herself."
Hairan Hua, performed by Sanam Marvi, is no longer available on YouTube, however it can still be viewed on Coke Studio's Facebook page.