Celebrities
Coke Studio Season 12 Episode 3: Atif Aslam to bring Punjabi Touch in Balochi music, To Be Aired Today
Coke Studio Season 12 Episode 3 features Fareed Ayaz and Abu Muhammad with Humnawa, Umair Jaswal, Banur's Band and Atif Aslam
Releasing on 1st November 2019, the 3rd episode 12th season of Coke Studio will bring together, Fareed Ayaz and Abu Muhammad with Humnawa, Umair Jaswal, Banur's Band and Atif Aslam. Episode 3 will be featuring Aadam by Fareed Ayaz and Abu Muhammad with Humnawa, Chal Raha Hoon by Umair Jaswal, and Mubarik Mubarik by Banur's Band and Atif Aslam. Fareed Ayaz and Abu Muhammad will present the story of mankind's innate connection to music with Aadam, which is a composition by Hazrat Amir Khusrow that has been handed down through Sufi tradition.
In their statement Fareed Ayaz and Abu Muhammad narrated that "Your soul and your ears seek purity. What are you giving your soul? It is important for the soul to hear what is pure and to be able to understand it. The soul gets nourishment from this. You will find peace in the qawwali."
Umair Jaswal will bring Chal Raha Hoon to Coke Studio Season 12. He revisits the heartache of a loss experienced years ago, that he wrote during his university years. Chal Raha Hoon is a song that flows between grief and hope, speaking of the darkness that follows the end of a relationship.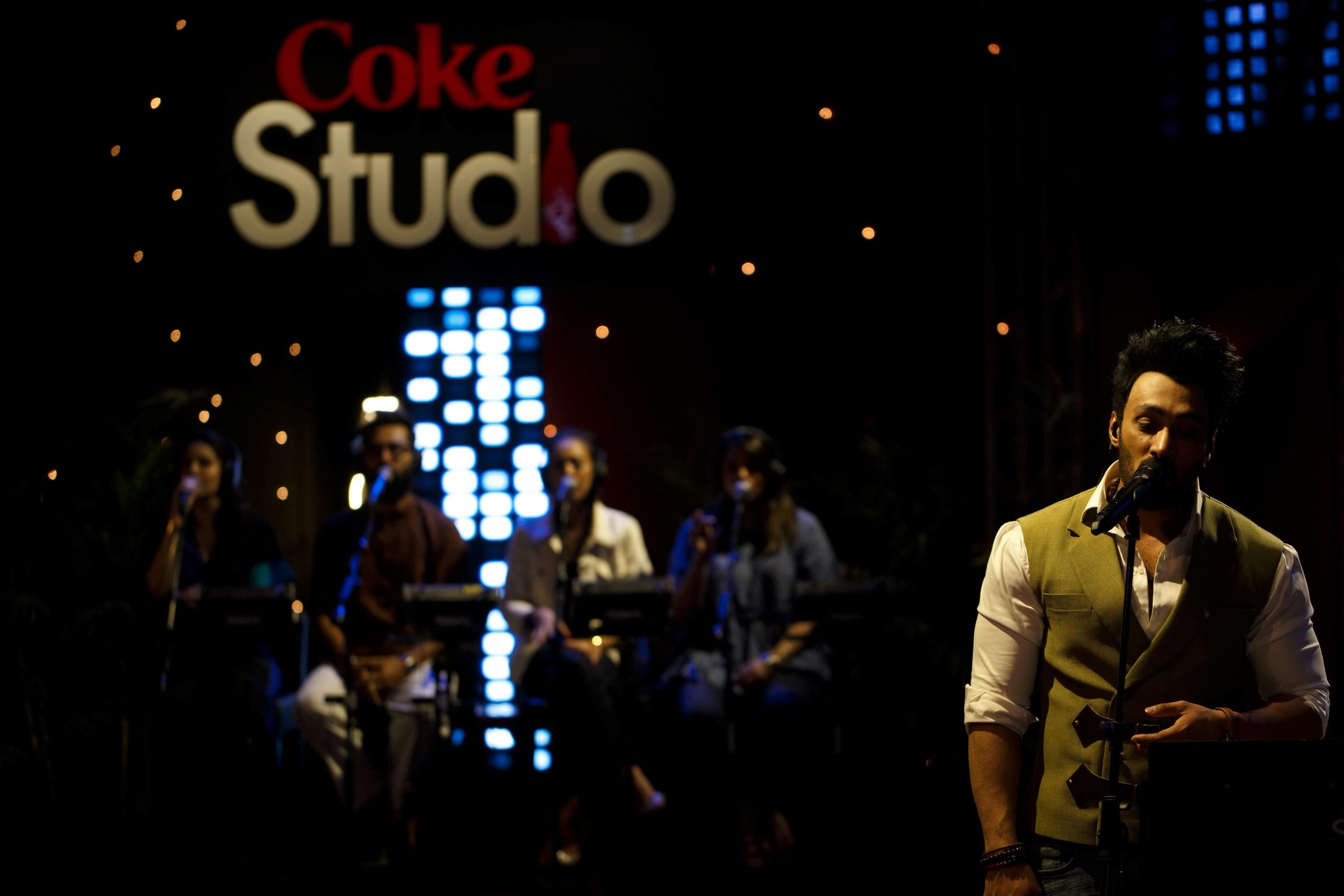 Mubarik Mubarik is a unique hue of Baloch Culture that celebrates the rich relationship between music and wedding festivities in this part of the world. The simple and heartfelt lyrics is a mix of two aspects of Balochi poetry and music: haalo and naazek. A song of celebration, the naazek aspect of Mubarik Mubarik praises and celebrates the bride and bridegroom on their wedding day. The song also lives within the haalo genre of Balochi poetry, wherein the word haalo is repeated several times and means 'come', inviting listeners to join the festivities. Musically, the song also includes a zahirok, which is the Balochi counterpart of Eastern Classical raags and forms the basis of Balochi music.
This song is a collaboration between Banur's Band and Atif Aslam, who joins in on the celebration, adding Punjabi lyrics to the song. Singing in the Balochi Kechi dialect, SM Baloch brings his earthy tone and open free-flowing vocals to the track. A result of extensive research and careful thought on the traditions of Balochi music by the minds behind Banur's Band, the song is an attempt to create something that showcases Baloch culture, while adding contemporary colors to the mix.