News
Chinese New Year: From Shopping Items and Delicious dishes to Firework, Here is Where You Need to be
Here is a list of the deals and discounts you must avail this season, whether you wish to buy something for yourself or gift a token to your loved ones. Ring in the Chinese New Year with good vibes!
There is something or the other always happening in Dubai during festive season. Just when we thought all the excitement following New Year's Eve and Christmas has come to an end, the city is back with a plethora of entertainment in light of the upcoming Chinese New Year. With lots of special offers at food, hotel and clothing outlets, the month will undoubtedly be a fun-filled one. Chinese New Year is the Chinese festival that celebrates the beginning of a new year on the traditional Chinese calendar. The first day of Chinese New Year begins on the new moon that appears between 21 January and 20 February. In 2020, the first day of the Chinese New Year will be on Saturday, 25th January. Here is a list of the deals and discounts you must avail this season, whether you wish to buy something for yourself or gift a token to your loved ones.
Go red with KARE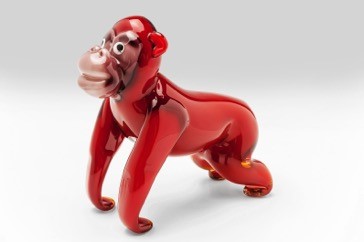 Red is the colour for Chinese New Year! The latter calls for the sharing of meaningful as well as practical gifts. KARE houses funky, bold and vibrant furniture and accessories at its multiple stores. It has a wide range of red accessories that will serve as perfect gift ideas for family, friends and loved ones. These decorative items are perfect for a home or work place.
Here are some must-have red accessories:
Deco Figurine Monkey – This trendy yet quirky decoration piece is a sight for sore eyes. It can light up any room! The price after discount is AED393.
Cushion Bee – It can add colour and funk to any couch/sofa in your lounge. A great option of you are looking to add a pop of colour in your living space. It is being sold for AED157.
Deco Object Mrs Gold – This is for the more simple and sophisticated. Those who do not like experimenting and are not too daring. This little decorative piece is a sure-shot winner. It costs AED117.
Where to Go: KARE is present at their flagship store in Dubai on Oud Metha Road, as well as shop in shop concepts at Chattels & More showrooms in Mall of The Emirates, City Centre Mirdif, in Dubai and in Abu Dhabi at Dalma Mall.
Food treats at Atlantis, The Palm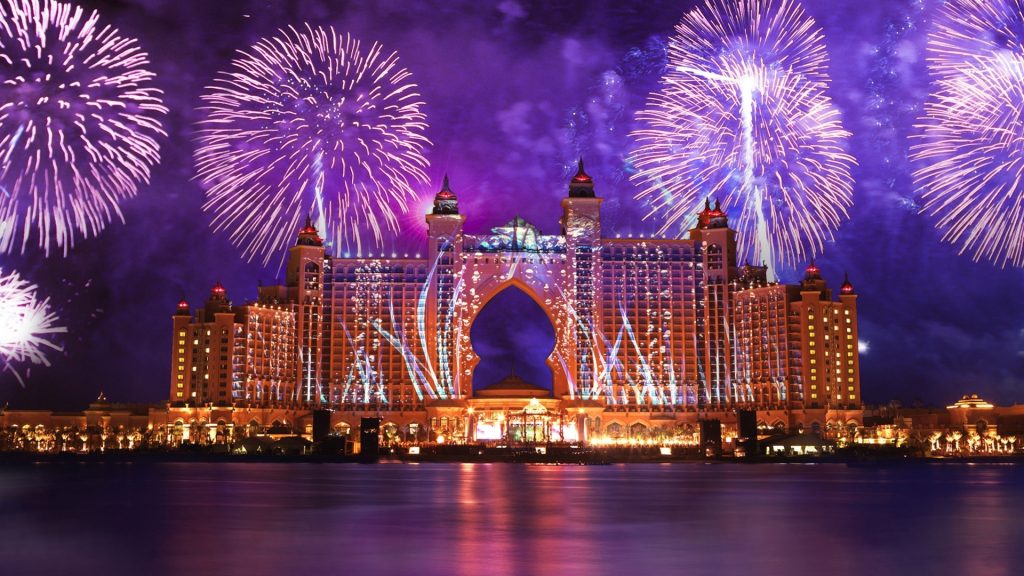 Celebrate the Year of the Rat in the most fashion forward manner. Atlantis, The Palm is rolling out the red carpet this Spring Festival with a myriad of culinary offerings. In celebration of China's most important festival, Atlantis, The Palm has curated special feasts from of the city's best Chinese fare. From 24th January onwards, guests are invited to explore Chinese delicacies and celebrate with sumptuous dinning at the resort's famed restaurants. From the limited edition signature menu at Hakkasan Dubai, to a themed dinner at Saffron, Atlantis, The Palm is the prime destination to mark the festivities.
Hakkasan – The famous Cantonese restaurant Hakkasan will welcome guests with an elaborate menu curated especially for Chinese New Year. The various dishes will take customers on an authentic journey through China include golden treasure pockets with abalone and wild mushrooms, steamed Chilean seabass dragon's well broth, diver scallops with taro mousseline and brown butter black bean sauce, and salt crust fortune baked chicken. The set menu is complimented by a special cocktail infused with Chinese New Year celebratory flavours mandarin and chili. A heady salted caramel ganache will round things off on a sweet, decadent note.
The fun part: Hakkasan will also conduct a wishing tree tradition, inviting guests to write their wishes on red ribbons that will be hung around the dining areas. Themed music will be played throughout each evening, with a DJ performing between 7:30pm and 9:30pm.
Hakkasan will be open every evening from 24th January to 8th February, from 6:00pm to 11:00pm. Signature Chinese New Year menus are priced at AED 498 per person including a special cocktail. Signature menu dishes can also be ordered a la carte.
Saffron – For all foodies, this is your place to be! A Chinese themed dinner will be organised with no less than 220 dishes to choose from. One station will be arranged for Peking duck, along with steamed buns from Northern China, Sichuan Hot Pots from Central China and seafood. Dishes from every corner of China will be well represented. Not to forget, dim sum, will also be served. Guests will also be treated to a raw bar, as well as oyster and carving stations.
The Chinese New Year offering at Saffron will be available every evening from 24th January until 30th January, from 6:00pm to 11:00pm. Dinner is priced at AED 265 per adult and AED 132.50 for children between four and 11. Kids under the age of 3 are free.
The fun part: Dining experiences will be topped off with enchanting entertainment in the shape of Lion dances and a fireworks display on 24th January. Lion dances will be performed on 24th, 25th and 26th January in various venues from 7:00pm to 8:00pm. Fireworks on 24th January will begin at 8:00pm.
Asia Republic – The eatery will curate a special New Year set menu including favourites such as siew mai, gyoza, pho laksa, stir fried noodles, and, of course dim sum. With the focus on sharing dishes, this is the perfect place to celebrate Chinese New Year with friends and family.
The fun part: Fun, cosy and vibrant, here guests will enjoy a laid-back, interactive experience as they watch chefs prepare food in the open kitchen.
The Chinese New Year offering at Asia Republic will be available for lunch daily from 24th January to 30th January, 12:30pm to 11:00pm from Saturday to Thursday and 12:00pm to 11:00pm on Friday. Set menu pricing is from AED 160 to AED 200.
Kaleidoscope – While the focus for the Chinese New Year lunch at Kaleidoscope will be on Chinese food, guests can take a culinary tour around the globe with extensive buffets and live cooking stations offering everything from fresh seafood, to sushi, pasta, roasts and everything in between. A fun, interactive experience, cuisine from the Mediterranean, North Africa and Arabia will prove to be popular, as will the dessert station. The Chinese New Year offering at Kaleidoscope will be available for lunch daily from 24th to 30th January, 12:30pm until 3:30pm on weekdays and 12:30pm until 4:30pm on weekends.
Set menu pricing is AED200 for adults and AED100 for children aged between four and 11. It will continue until 30th January.
The fun part: Guests are also invited to enjoy an educational, informative experience with a friendly pod of bottlenose dolphins, with 25% off an up close and personal Dolphin Encounter. Special rates for the Dolphin Encounter will be available from 24th-28th January. With more than 20% of people across the world celebrating Chinese New Year, Atlantis, The Palm is making it easier for more people to join in the fun and get into the spirit of things with firecrackers, feasts and fantastic surprises. Also known as Spring Festival, Chinese New Year, which falls on Saturday, January 25th, 2019, represents new beginnings and fresh starts

Shop till you drop at Rue La La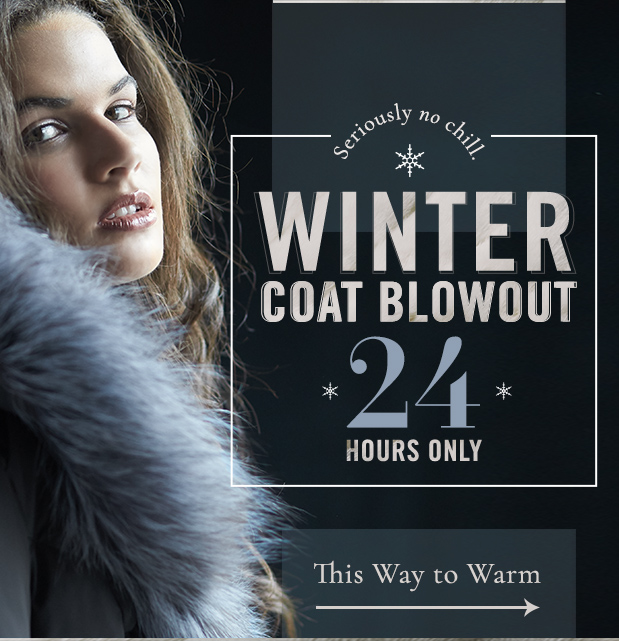 The online shopping portal is set to bring every shopper's dream come true! A one-stop solution for all shopaholics, the platform has kicked off several offers, deals and discounts in lieu of Chinese New Year. Get your hands on exciting stuff now as the Winter Coat Blowout is for 24 hours only starting today, January 6th.
Chinese games and dances at Shangri-La Hotel, Abu Dhabi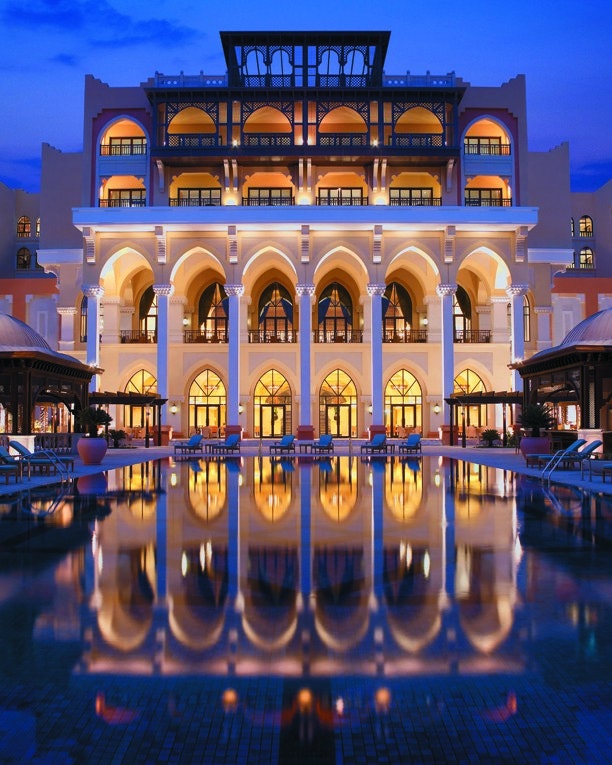 Plan a family reunion now as the hotel is set to ring in the Chinese New Year with a two-week long series of festivities and a family reunion set menu from 24 January to 8 February 2020. The award-winning Chinese restaurant, Shang Palace, will serve an authentic Cantonese dinner comprising of eight courses, including three main varieties, and is available from 7pm until 11pm.
This is the place to learn a great deal about Chinese culture and traditons. To kick off the festivities, lion dance performances will take place on 25th January from 11am onwards, starting in the lobby and winding its way through the Qaryat Al Beri complex and its restaurants. This form of traditional dance includes the popular acts of "Eye Dotting" and picking greens called "Cai Qing", believed to impart good luck and fortune in Chinese culture.
The Cantonese dinner menu starts with cold and hot appetisers of Yu Sheng, including chilled sliced Abelone with vegetables and fruits, and pan-fried Bacon Rolls stuffed with Chicken and Shrimp Paste, as well as pickled Gold Pineapple Chilli Sauce. The Chinesechefs highly recommend trying the Cantonese BBQ, consisting of BBQ Honey-Glazed Chicken, Char Siu- style, as well as the reunion Crispy Rice Lobster Soup. For mains, there are three not-to-be missed signature dishes, including Squirrel-shaped Seabass, Deep-fried Crispy Galic-flavoured Lamb Chops, and Wok-fried Seasonal Vegetables with Crystal Shrimps and Ginkgo Nuts. To end the evening on a sweet note, guests can enjoy the traditional Tang Yuan, Glutinous Rice Dumpling Soup.
Two Mahjong tables will also be set up at Shang Palace for families and friends to enjoy the historic Chinese game during the two full weeks of celebrations. Commonly played by four players, most Chinese people believe that winning the mahjong during the New Year will earn them good luck for the upcoming year. On the last day of the festivities, the team at Shangri-La Hotel will host the lantern release ceremony by the infinity pool, inviting all guests to lit up their candles and release their lanterns into the pool with a wish. The set menu is priced at AED288. Children aged between six and 12 can enjoy the occasion for half price, while younger children dine for free. An A La Carte menu is also available.
How tempting does all of it sound? Chinese culture is one of the oldest and most well-preserved in the world. Its traditional rituals, games (Mahjong tables) that are believed to bring good luck, scrumptious dishes and lion dances are famous across the globe. And who would not want to learn about something new and informative while devouring a myriad of drool-worthy delicacies. Ring in the Chinese New Year with good vibes, positive energy and set the tone for the festive season. Celebrate the year of the rat in full swing!