Bollywood News
Chhapaak Movie Review: Deepika Padukone Stars in a Film with Flimsy Script but a Sound Message
Chhapaak movie review is in and Deepika Padukone stars as Malti in the story of an acid attack survivor. Read full review below
Movie Name

Chhapaak

Director

Meghna Gulzar

Actor

Deepika Padukone, Vikrant Massey

Rating

Rating 3.5/5 Stars
Deepika Padukone and Vikrant Massey-starrer, Chhapaak released today in the UAE. This Meghna Gulzar directorial is an inspiration driven from the story of Laxmi Aggarwal, an acid attack survivor, essayed by Deepika Padukone in the film. Laxmi Aggarwal, since her horrific ordeal, has been trying to stop the sale of acid in the country, that hasn't reached its desirable conclusion. Chhapaak attempts to catch up on how the patriarchy still holds its crown in the society and results into various lives being lost. Chhapaak, in its essence, tells you how men aren't able to accept the word 'no' from women. Malti and Chhapaak's story, and the story of many other women like her, shed light on how far men would go to ruin a woman's life.
Chhapaak is heartwarming at some places because you see how Malti chose to rise from her dilemma, she chose to fight about it and she chose to do change things for other women. The film also poses a message to the Indian judiciary and how imperative it is for the acid sale to halt.
The Good: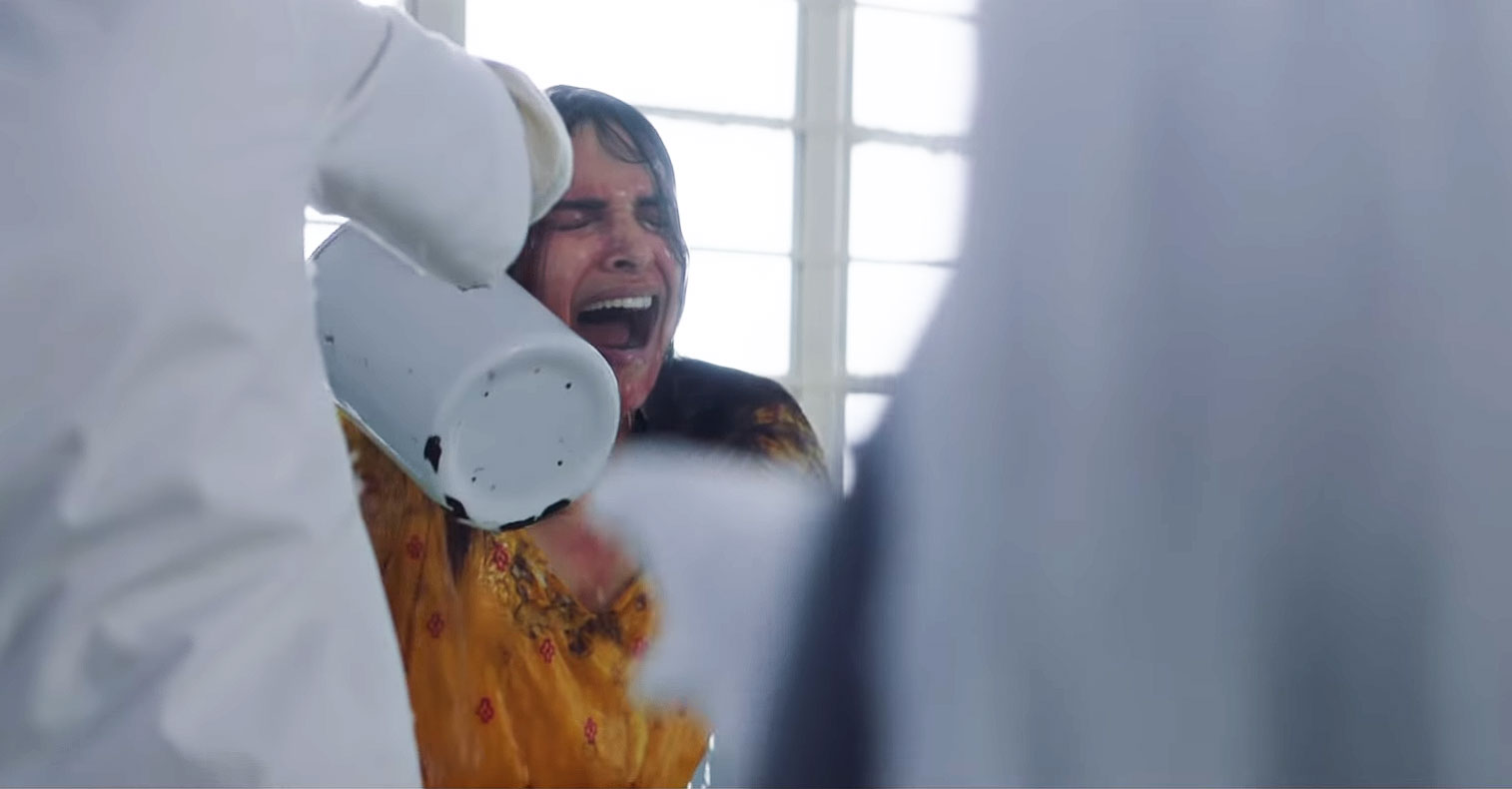 Deepika Padukone as Malti in Chhapaak
Chhapaak is a strong attempt and effort to get the message across to the audience. Without a shadow of a doubt, Deepika Padukone is the highlight of the film, Chhapaak relies on her. But her star power in not hovering this Meghna Gulzar helmed film. In Bollywood, star power crowds the film itself but Deepika Padukone manages to play a survivor. She's playing a shy teenager who is still a shy girl from a lower-class background but becomes a fighter in the most low-key way possible. Chhapaak's weakest aspect is the script. Deepika Padukone is reigned in and quite convincing as Malti, but she isn't given enough to impact. What's commendable is that it doesn't rely on any earlier shots of her perfect life but dives straight into the life of the survivor. It only touches upon the 'good' life ever so briefly. There are real, tangible, moments that are unafraid and heart-rending. My favorite part in the entire film was a scene where Alok (Vikrant Massey) attempts to mansplain the struggle to Malti. Malti responds in her sweet low-key way. "I want to party," she responds. Truly a mic-drop moment. No doubt this a brave role and this is a film Deepika Padukone should be proud of.
The Bad: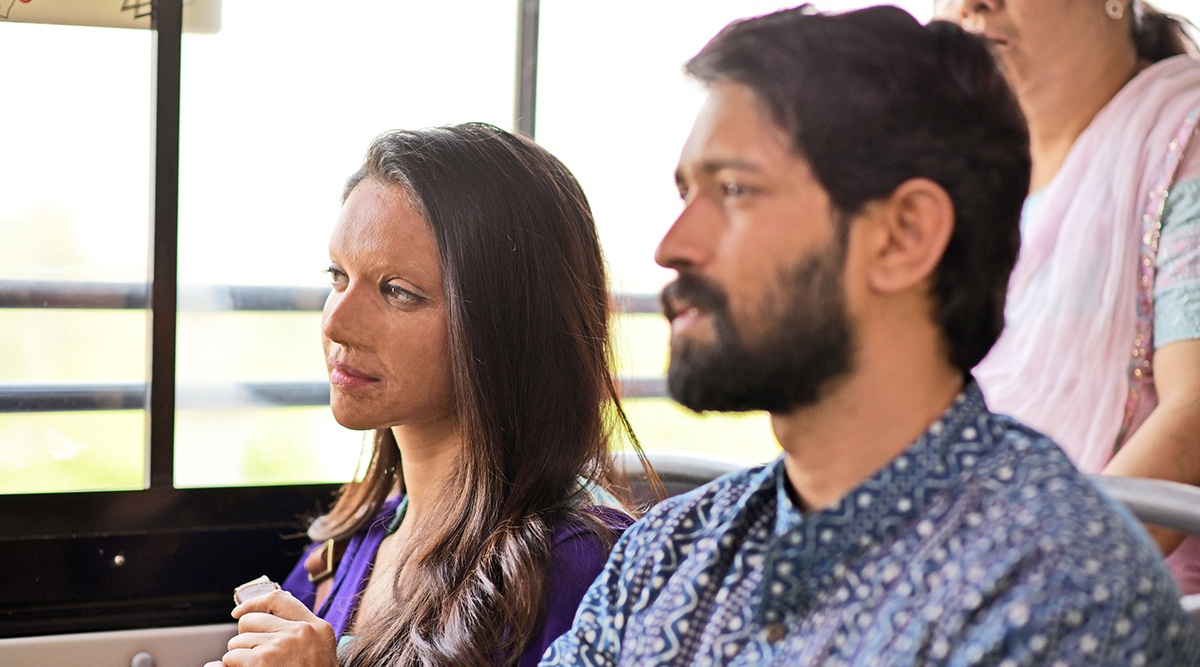 Deepika Padukone as Malti and Vikrant Massey in Chhapaak
The script fails Chhapaak more than anything else. Instead of focusing on the difficulties and the actual problems of the buying and the sale of acid in India or looking at it from a global context, the story falters around slomo cliched reveals. Given the fact that the film is the first of its kind around this subject matter, it could have been far braver than it is now. The film takes also takes too long to actually establish Malti's real struggle. The first half focuses on her rehabilitation and the second is about her court cases and her becoming a tv news anchor. Therein, the film tries too many things and is unable to balance both.
The soundtrack is unimpressive and inappropriately placed, mainly because it's the kind of film where you didn't need the song and the over-emphasized ballad-y music. The melodramatic tones were unnecessary there is a natural pathos to a story like this.
However, every time you lose interest in the film, you are riveted back to it because of Deepika Padukone. Vikrant Massey is brilliant as well. The performance aspect was praise-worthy but Chhapaak could have done without the weepy soundtrack.
Why You Should Watch It: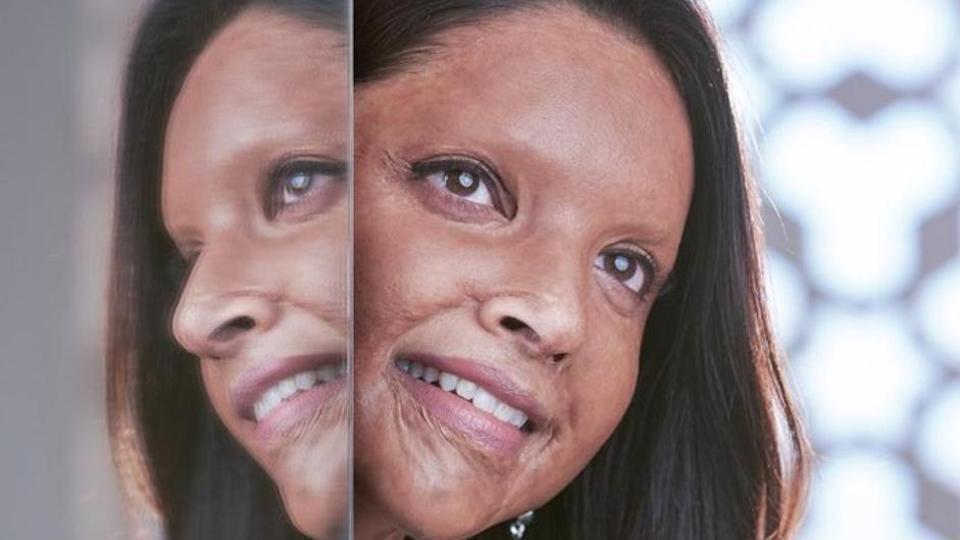 Deepika Padukone as Malti in Chhapaak
Having said that, it is an important watch! Chhapaak is a film that Deepika Padukone should be really proud of. Deepika is hailed as a beauty icon, it is extremely brave of her to take on such a deglam role at the high of her career. Each of us, in our own way, can help stopping the patriarchy that destroys lives in this way. Men should especially watch this film and learn on how to become better husbands, better partners and better human beings. Take your family to watch Chhapaak and do whatever you can to stop the sale of acid.