After it was revealed that Sonakshi Sinha had called out Sonam Kapoor's "attitude", Sonam posted an unconditional apology on Twitter.
Sonakshi Sinha too gracefully responded saying that she didn't intend to say that. The Welcome to New York actress, on a recent chat show, had said that she was once at the receiving end of "a lot of attitude" from Sonam, which she found unnecessary, and the graceful Sonam took to Twitter to clear the misunderstanding.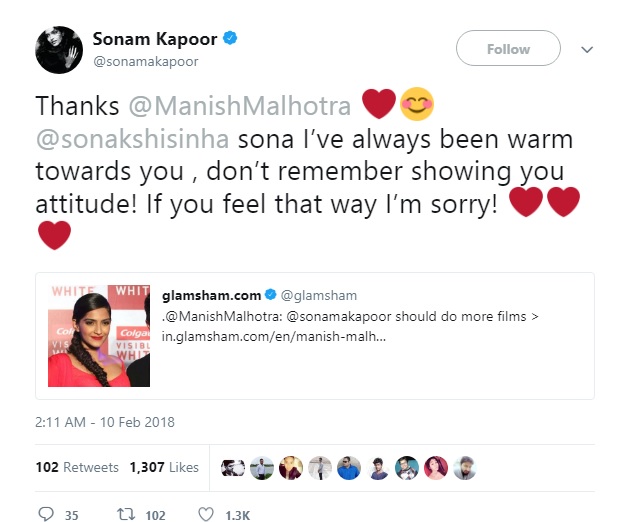 Sonakshi gracefully responded to the tweet saying that she didn't want to say this. However, she didn't deny that she said it thought.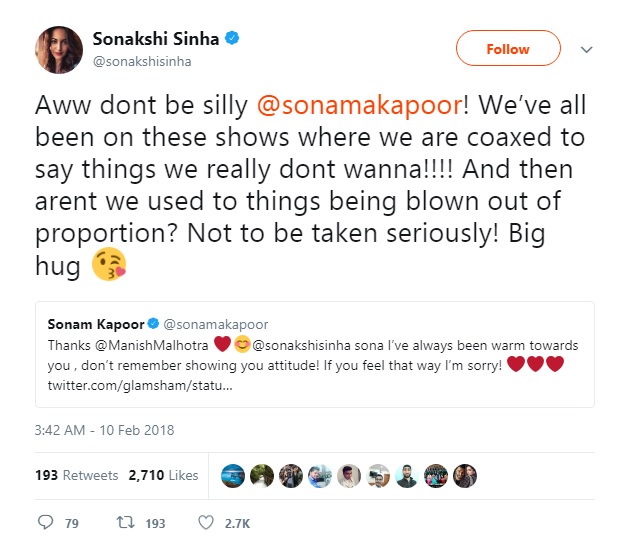 Sonam's film Pad Man is currently in theatres. Sonakshi is awaiting the release of her film Welcome To New York, which will hit the screens on February 23.
For all the latest Bollywood News and gossip, follow us on Twitter & Instagram, like us on Facebook and subscribe to our channel YouTube. New videos up every day!
Comments