If you've been anywhere around social media in the past 24 hours, you'll know that Pakistani actors, Iqra Aziz and Yasir Hussain are all set to tie the knot. The couple first went public with their relationship when Yasir Hussain proposed to Iqra Aziz at the Lux Style Awards and of course, she said yes. There has been much buzz around the couple's wedding festivities and pictures and videos from their wedding festivities have been circulating across social media. The coupled danced the night away at their mehndi and we totally want in on their wedding festivities.
Iqra Aziz and Yasir Hussain were clad in festive, traditional ensembles and their pictures and videos have been going viral across social media. And now, the big day is here and the couple is all set to officially tie the knot at their Nikkah ceremony. Earlier this morning, videos and pictures of the Ranjha Ranjha actress getting her hair and makeup done were circulating on Instagram as well as a snealk peek of her Nikkah outfit by Pakistani designer Nomi Ansari.
Now, after Iqra Aziz spent the day getting glammed up for her big day, we can finally see the full look and she is most certainly a sight for sore eyes. Iqra Aziz was clad in an all-red lengha choli adorned with bead work and sequins. Her full-sleeved choli featured a round neck which was filled with a statement gold neck piece. Her neck piece was complemented with matching earrings, a traditional jhoomer and a teeka.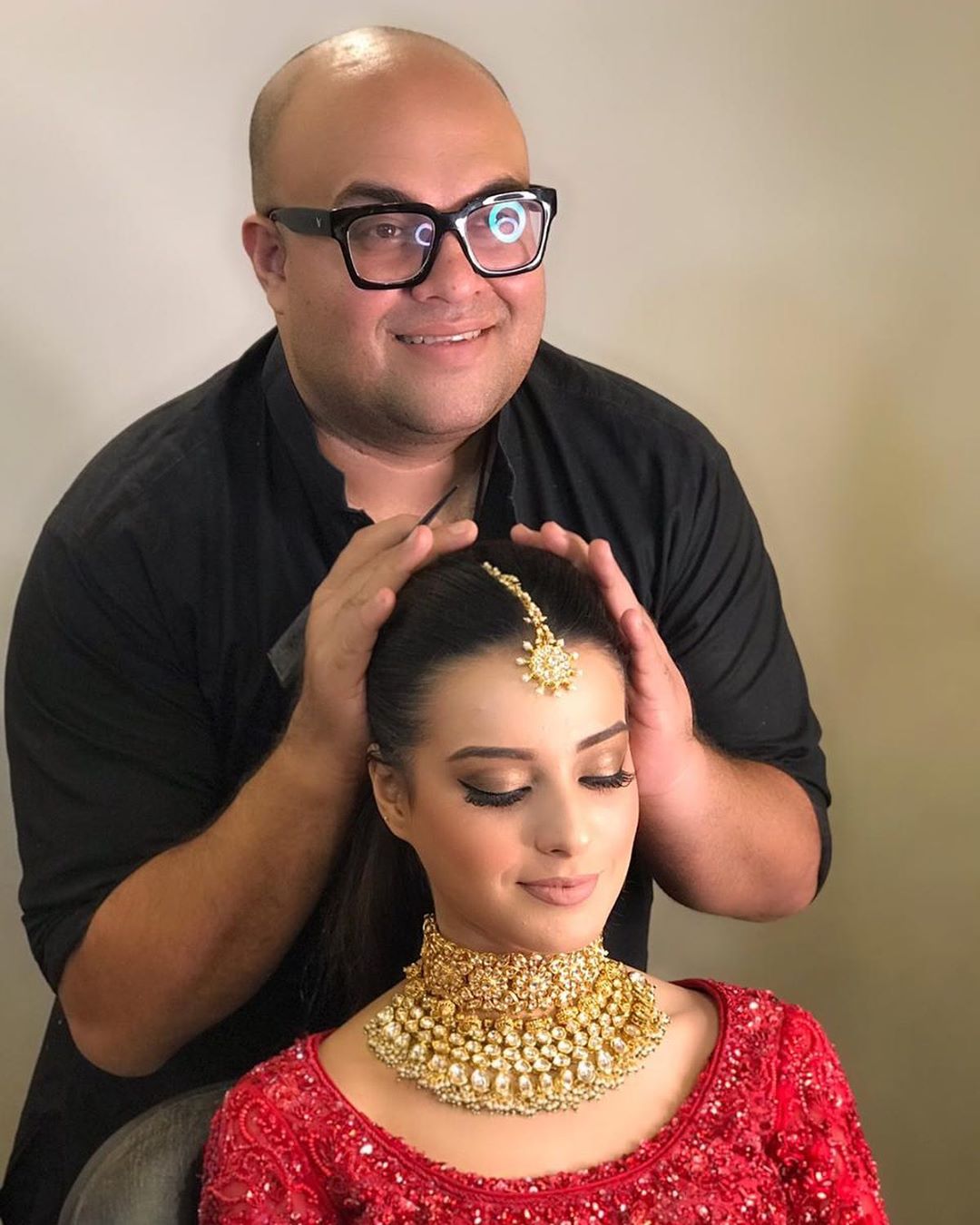 The bride had her hair tied back in a slick bun and she opted for shimmery gold eyes and an earthy nude pout. Trust makeup artist Waqar Hussain to create such a stunning look on Iqra Aziz. A few days earlier, the actress had henna applied to her hands which are offset today with a pair of traditional bangles.
Covered with a matching sheer dupatta adorned with beadwork and sequins, Iqra Aziz was a sight to behold on her Nikkah. All the best to the happy couple.