Bollywood News
Must-Read: Dubai Girl's Incredible Wellness Story
Dubai resident Brinda Hora's inspiring story on how to let go of your comfort zone and lead a healthy life
While most people complain about their mundane lives and yearn for a change, few have the courage to take charge, step out of their comfort zone and do something about it.
Brinda Hora is different. Last year, this hospitality professional took a life-altering decision – to quit her well-settled job and follow her passion for fitness. What followed was a whirlwind exercise - a fitness course in London, a Yoga Course in Austria and a nutrition course in Kerala. The world is her oyster as she plans her next move, after a stint with another leading hotel chain in Dubai. Brinda shares her inspiring story on how to take risks to live one's passion!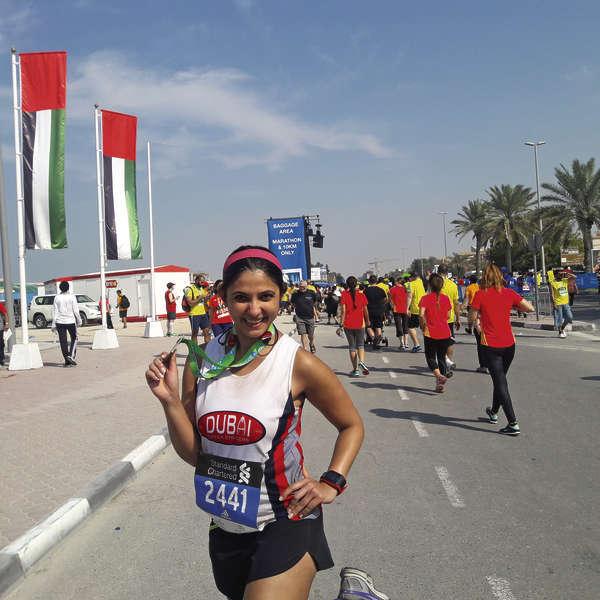 LONDON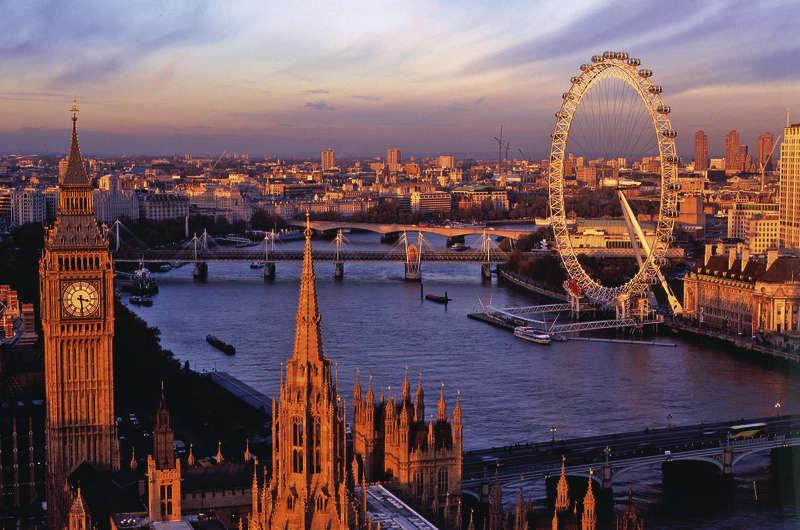 "It's been a whole year since I took a leap into my passion, left Dubai for good and flew to London to start my journey to be a Certified Personal Trainer. What do I remember of those days? My first drive to Premier Training Institute near Finsbury Park to check out the place and connectivity. I always enjoyed the independence of London; one app and the place is yours!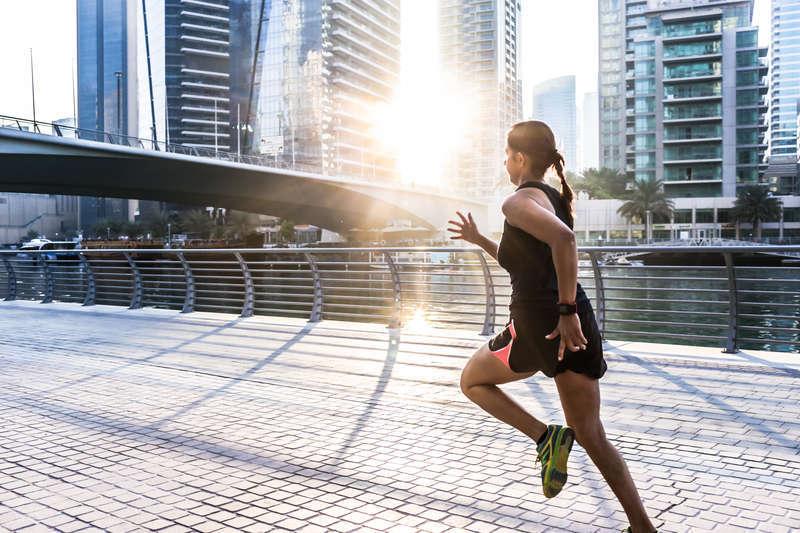 Then came the official day when I started the six-week course. The age group of my batchmates varied from 24 to almost 45; from a student to a chef. Each one of them had a story to tell. We all were learning not only from qualified teachers but also from each other – the culture, lifestyle, journey and dreams. The common thread: all of us wanted to rule our world in our own ways.
My routine was to come home, cook dinner and go back to studying; weekends were no different, I would go for a run or exercise at home and then study. It was challenging as I was returning to studies after 15 years! But it was all about being committed to learn and committing to getting what we wanted in life. Soon it was time for exams and later, say goodbyes to each other. With heavy hearts, big hugs, exchange of contact details, certificates and group pictures, we left, promising to stay in touch. I decided to stay on with two more courses – Advanced Nutrition for Weight Management and TRX Suspended Training. In both of these one-day courses, I met people who had something to share and something for me to learn from."
AUSTRIA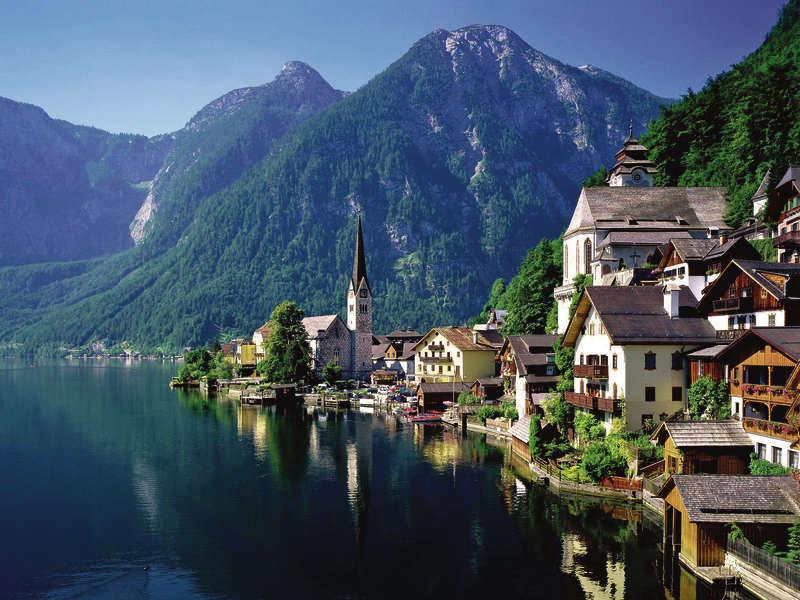 "After London, I went to Tyrol in Austria for a one-month long yoga course in Sivananda Vedanta Yoga Centre. During that month, we were offered lacto-vegetarian meals with no tea or coffee or even alcohol. Who knew life existed beyond fish, meat and drinks? I was anxious and excited, for this mountainous region had no connection or even connectivity – we had to make do with just five minutes of wifi access in the day!
I stayed in a dorm sharing with seven others. On our first day, we had a ritual where our teachers individually handed over our uniforms – Yellow t-shirts and white trousers symbolising knowledge and purity!
Did I tell you out of 47 people in the class, 16 were English speaking and the rest were Germans? It was amazing to see that they had dedicated their lives to teaching others and stayed so close to life and its elements.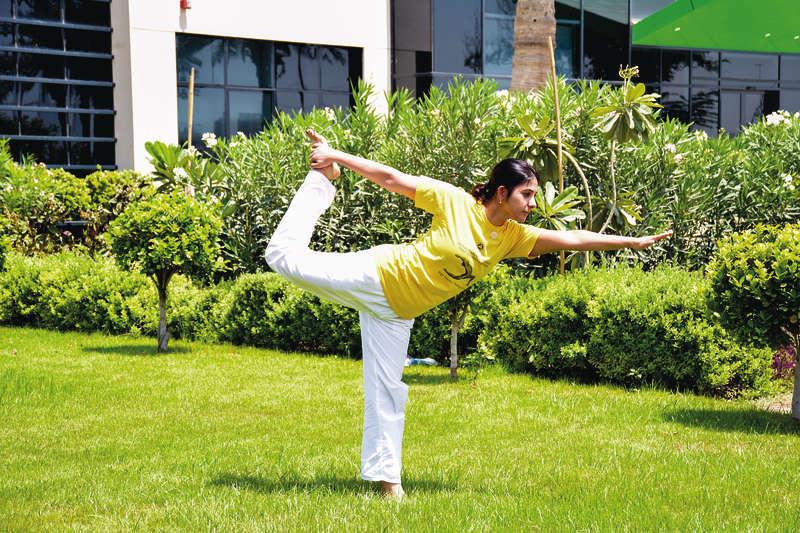 My day would start at 6am with meditation followed by 8am yoga, 10am breakfast, studies and another yoga class at 4pm that later became a training session. 6pm was dinner time and 8pm was meditation session. This was the schedule six times a week; if we were lucky we managed to fit in a snooze for 15 minutes in the afternoon. On the one day off (Friday), some of us would walk to the top of the mountain for calm and serenity. There was a lot of studies to be done too – concepts, words, Sanskrit phrases and so on.
The month was spent doing silent walks for hours, sleeping under the sun, chatting with teachers and learning their names! (Here, everyone had a traditional Indian name). Sometimes we simply walked into the mountains with no agenda in mind. This was a completely different experience where time stopped; we barely accessed our phones. I had the good fortune to celebrate my birthday with my course-mates and they surprised me with an Ayurvedic cake!
During my yoga training, one of the toughest things to do was a headstand as I had never attempted it in my life. It was very difficult and I fell off several times but the experience made me resolve on thing – I CAN AND I WILL.
Once back in Dubai, after three months of falling and standing up, I could do the headstand! Now, I can hold it for almost two minutes and even go further with twisting legs and so on.
One month flew by and the date for exams were nearing. But before that, we attended every ceremony – from Vishnunaam to watching a traditional Indian classical dancer perform. Some of us even got names and mantras for life. I was named Ganga, meaning water. Soon it was exam time. It was a three and a half hour long paper and that indicates how much there was to read, remember and write! Result day was emotional. Some were in tears as they collected their certificates. Some, like me, were ready to get back to their families. I was going back to Geneva to spend some more time with my family there before returning to Dubai."
KERALA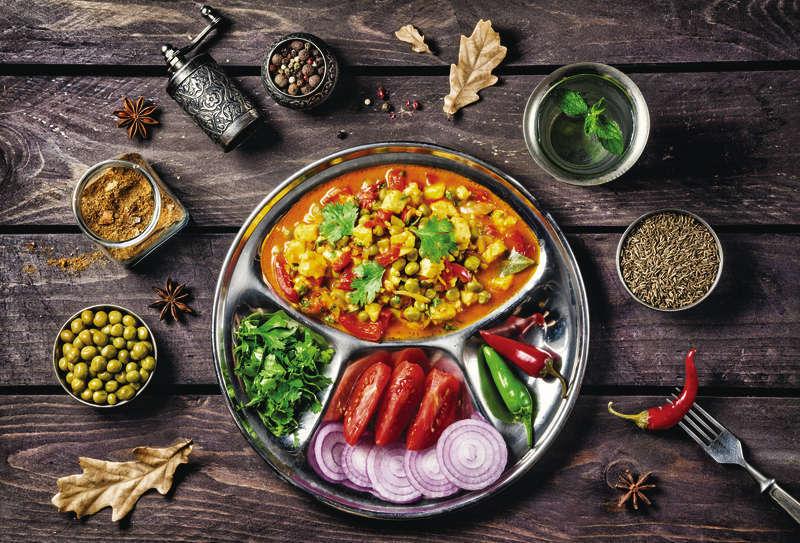 "Then the last stop was Kerala, India in November 2016. To the south I went, to learn about Ayurveda nutrition in a family setting. It was a semi-private class for a week, where I met another lady from France who had been traveling in India much more than me! We connected very well and in fact for one night, we went to Kanyakumari by train. This journey opened my mind a lot, as though I always loved meeting new people, meeting them in a new setting was a rare experience."
MY LIFE NOW 
"Once I returned from Austria and Kerala, I turned vegetarian and gave up tea and coffee. It's nearly a year now and I get questioned how far will I go. Well, it depends on the people I might offend around me! I have to say – taking one meal at a time and one day at a time has helped me a lot in becoming emotionally stronger and controlling my mind. I try to maintain my calm in all situations. Since my return, I practise Yoga at home 4-5 times a week, train others on weekends, head to the gym for PT sessions or work out on my own, go for runs to catch up with my running buddies and overall feel even better and fitter.
One decision can change your life, one step towards your dream can make it a reality and everyone comes into your life for a reason… it is all about the choices we make. I believe in destiny, I believe in the process and I believe in me."