Bollywood News
#BollywoodAtCannes: Mallika Sherawat Wears 2 Million Dollars Around Her Neck on the Red Carpet!
The Bollywood actress is proud to display a Boucheron neck piece...
While there was so much curiosity revolving around Katrina Kaif's red carpet debut and so much expectation pegged on Sonam Kapoor's apprearance at the Cannes Film Festival; and Aishwarya's dramatic entry as the finale, no one has been paying much attention to Mallika Sherawat, who has been a regular at the Cannes Film Festival for a couple of years now. While Katrina, Sonam and Aishwarya are ambassadors of the cosmetic brand L'Oreal, Mallika was invited by FICCI to sit on the panel of "Co-Produce in India" by FICCI, and will attend the event on behalf of Information & Broadcasting Ministry.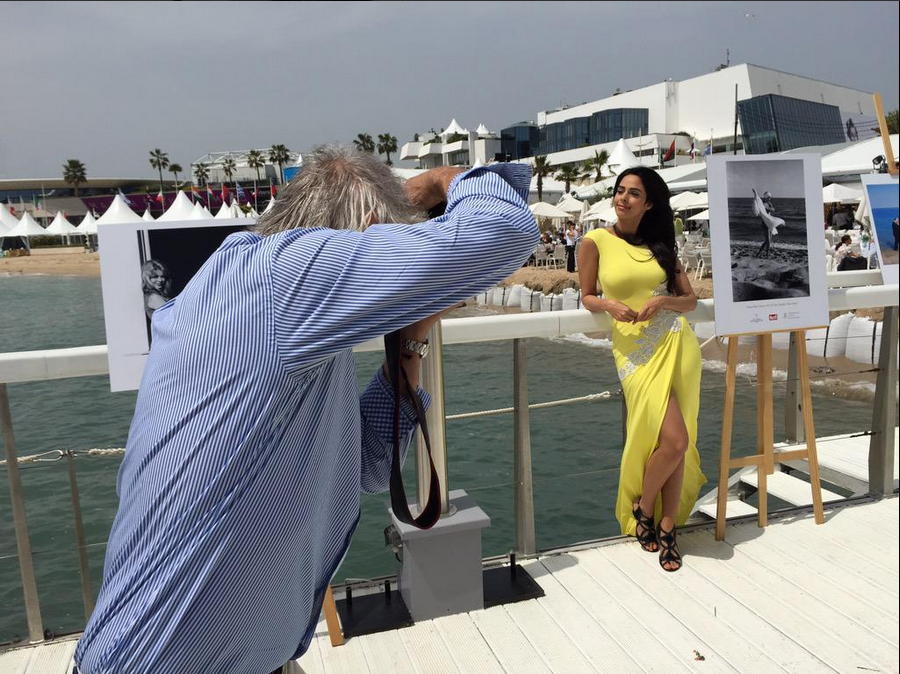 Mallika's Bollywood career may have hit a rocky patch with only a handful of releases in the last few years that haven't really set the box-office registers ringing. Politely shunned by A-listers, the actress is often seen in raunchy roles that most actresses reject without hesitation. While Mallika's portrayal of bold characters on screen may have affected her dressing sensibilities during her earlier appearances in Cannes, the actress has stunned critics this time with a rather subdued and muted appearance on the red carpet. 
Dressed in a flowing fuschia Alexis Mabille gown, the actress looked poised and elegant, albeit she may have gone a bit too loud on the makeup.
But the cherry on the icing here is the classic Boucheron necklace that she wore with the gown. The actress tweeted a picture of the necklace saying, "Thank you @Boucheron for this exquisite necklace , 2 million dollars is a big responsibility on my delicate neck:)!!"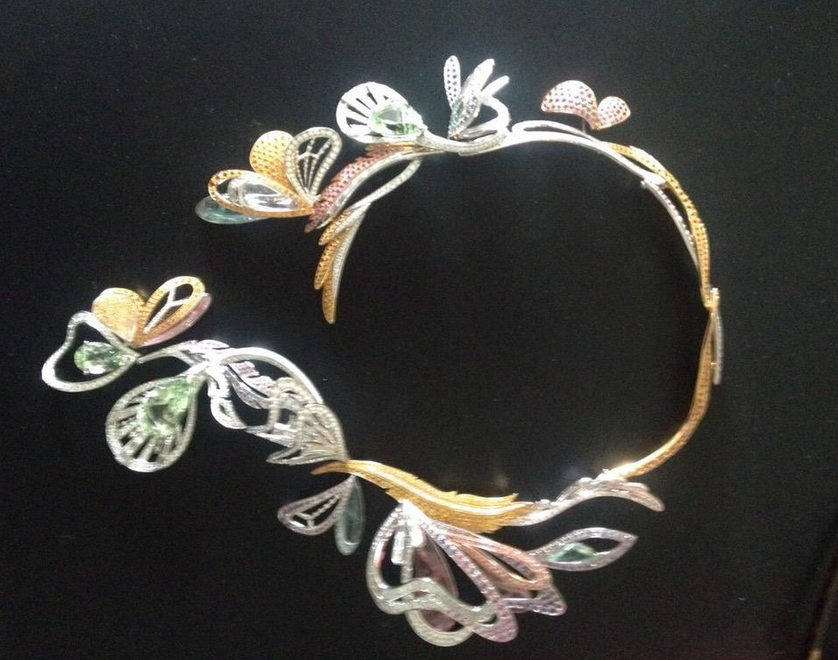 That's a mighty price tag to carry around anyone's neck! We just dont get it, how Mallika does it!