Bollywood News
Blast From The Past: When Salman Khan Roughed Up Ranbir Kapoor
Salman Khan and Ranbir Kapoor are the worst of enemies, and this enmity began before Ranbir Kapoor's debut
It is common knowledge in the film industry that Salman Khan and Ranbir Kapoor are the worst of enemies. Let alone speak to each other they can't stand one another. The enmity goes back to the time when Ranbir had not even started his career. As a newcomer he was in a pub with his friends when he ran into Salman. An altercation happened. Ranbir was apparently roughed up by Salman in that pub.
The next morning Salman's father Salim Khan apparently apologized to Ranbir and his father Rishi Kapoor. But the chasm remained thereafter. Salman and Ranbir could  never see face-to-face. And it got worse when Ranbir had a relationship with Katrina Kaif, the only woman that Salman has truly loved besides his mother and sisters. For Katrina's sake, Salman tolerated Ranbir's presence in her life. But after Ranbir left her Salman's animosity towards the younger actor multiplied. Any mention of the 'R' name sets Bhai's teeth on edge.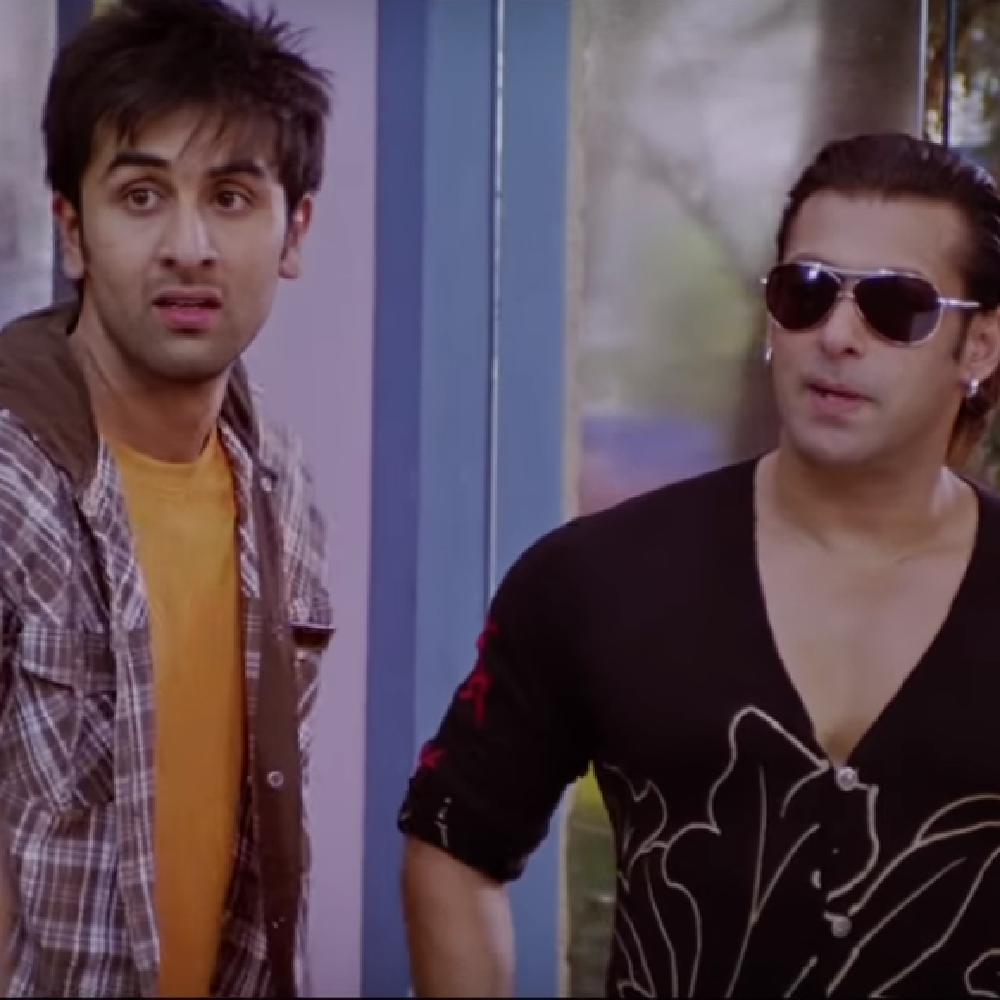 Ranbir Kapoor and Salman Khan in 'Ajab Prem Ki Ghazab Kahani'
It is said that all wounds heal with time. Not this one, though. It is doubtful that Salman and Ranbir will ever mend their bridges.
To add to the friction between the two families Rishi Kapoor too has rubbed Salman Khan's family the wrong way, and it happened at Sonam Kapoor's sangeet ceremony before her marriage. One doesn't know what actually happened. But there was some argument between Salman's sister-in-law Seema, that's Sohail's wife and Rishi Kapoor.
Apparently Sohail's wife was upset after the altercation. When the matter reached Salman's ears he reacted as he always does, by confronting the person who had hurt his family.
Salman Khan and Ranbir Kapoor
Apparently Rishi Kapoor refused to apologize. Far from being apologetic Rishi Kapoor refused to even admit that anything had happened.
So it's both father Rishi and son Ranbir who are in Salman's bad books.
Watch out!