Celebrities
Billie Eilish Would Love to Switch Lives with Ariana Grande. Here's Why
Billie Eilish is establishing herself as the biggest star of 2019 and has been crowned as Billboard's Woman of the Year
The music industry all over the world seems to be going through a major turnaround. A huge number of artists are coming out with some of the best singles ever heard and are even amazing performers. Likewise, one such singer, Billie Eilish started her career a few years ago, when she was only a teenager. However, it's only in recent times that she is started to garner more fame and recognition. The singer also received 2 awards among 6 nominations at the recently held American Music Awards.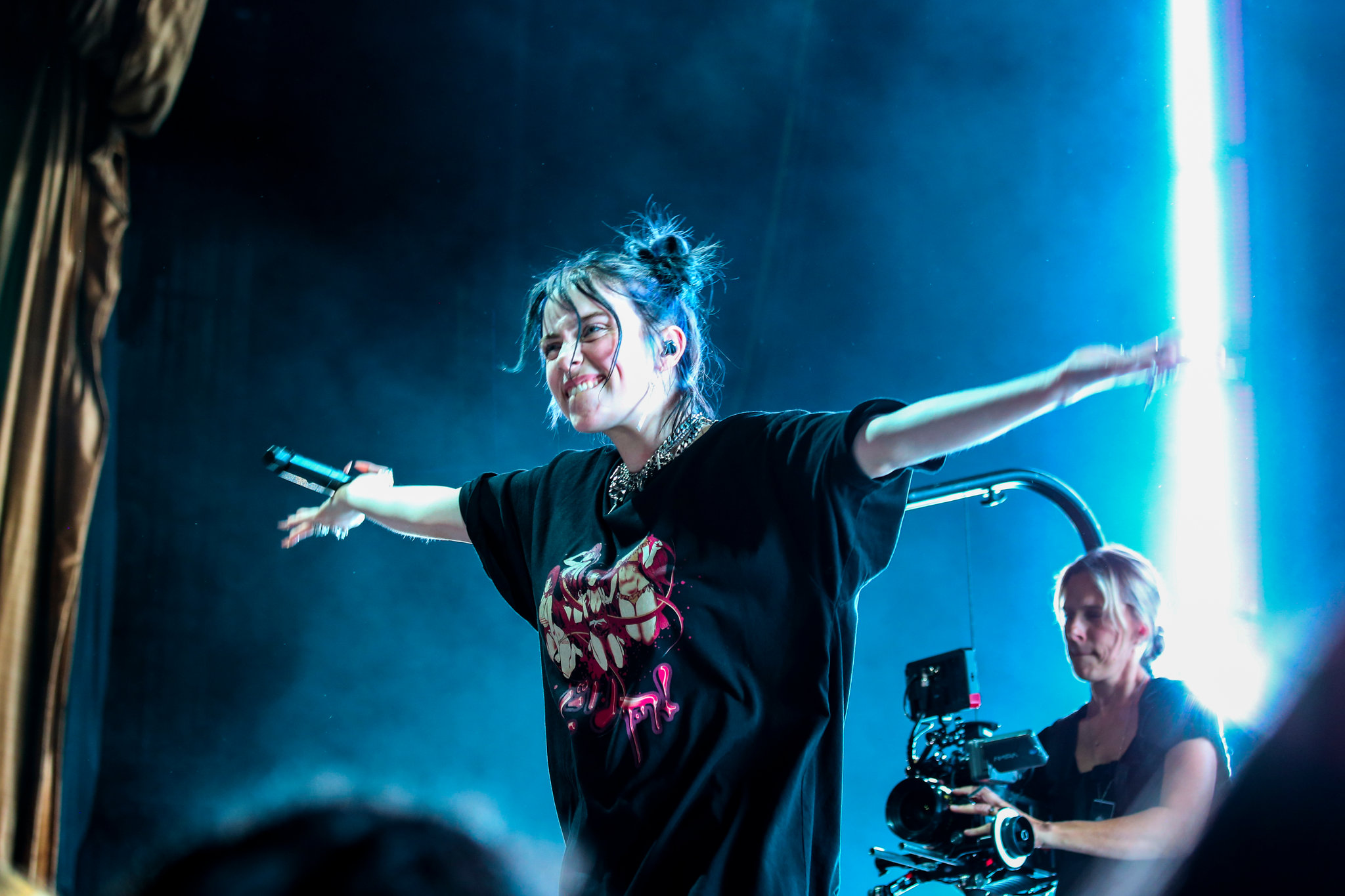 Billie Eilish
And now, she has shared her love for the iconic singer, Ariana Grande – who was crowned as the Billboard Woman of the Year last year as this year, Billie took the title home. In an interview, Billie was asked about the one person – dead or alive – that she would like to switch lives with. To which, the singer replied, "Somebody with a really good voice, Ariana Grande. Her voice is crazy. Can you imagine opening your mouth and that comes out?"
Ariana was quick to take notice of the interview and the tweet that mentioned it. She replied, "My sweet baby," to Billie's statements about her. Earlier, Ariana had also shared a photo of Billie on her Instagram stories with a heart emoji when it was announced that the latter won the Billboard Woman of the Year title.
Billie Eilish and Ariana Grande
Billie will be officially honoured with the title on December 12 during Billboard's Women in Music event. Speaking of the young star, Hannah Karp, Billboard's editorial director said, "Billie has disrupted the entertainment industry through her music and social media platforms, leaving an indelible impact on the global cultural zeitgeist. Her ability to speak to the Gen-Z population, making teens and young adults feel accepted in today's society has quickly allowed Billie to grow to the top of the charts, breaking the mold for this generation with her electric hair-color and sharp attitude."