Fashion
Billie Eilish Shuts Down Body-Shaming Trolls
Billie Eilish has garnered a huge name for herself in a short amount of time and has won several awards for her singles
Billie Eilish is one of the most established singers in the music industry right now. At just 18 years of age, Billie has not only given record hits one after another, but also won all the Grammy awards she was nominated for this year. Moreover, she also sang the title track for the upcoming bond film, No Time To Die which proved to be yet another milestone for her career. However, much-like many other stars her age, Billie too has been a victim of trolling – and for her, it's been body-shaming as she often chooses to dress up in baggy clothing.

Billie Eilish
But kicking off her tour earlier this week, Billie made a powerful statement about body-shaming. In the past, she has shared that she chooses to wear loose clothes so that people don't judge her body. However, in a latest video shared by The Guardian, she strips off her clothing wearing just undergarments to call out everyone who has been making comments on her body. She said, "Some people hate what I wear, some people praise it. Some people use it to shame others, some people use it to shame me. While I feel your stares, your disapproval or your sighs of relief, if I lived by them, I'd never be able to move. The body I was born with, is it not what you wanted? If what I wear is comfortable, I am not a woman. If I shed the layers, I am considered to be someone who has a bad character. Though you've never seen my body, you still judge it and judge me for it. Why?"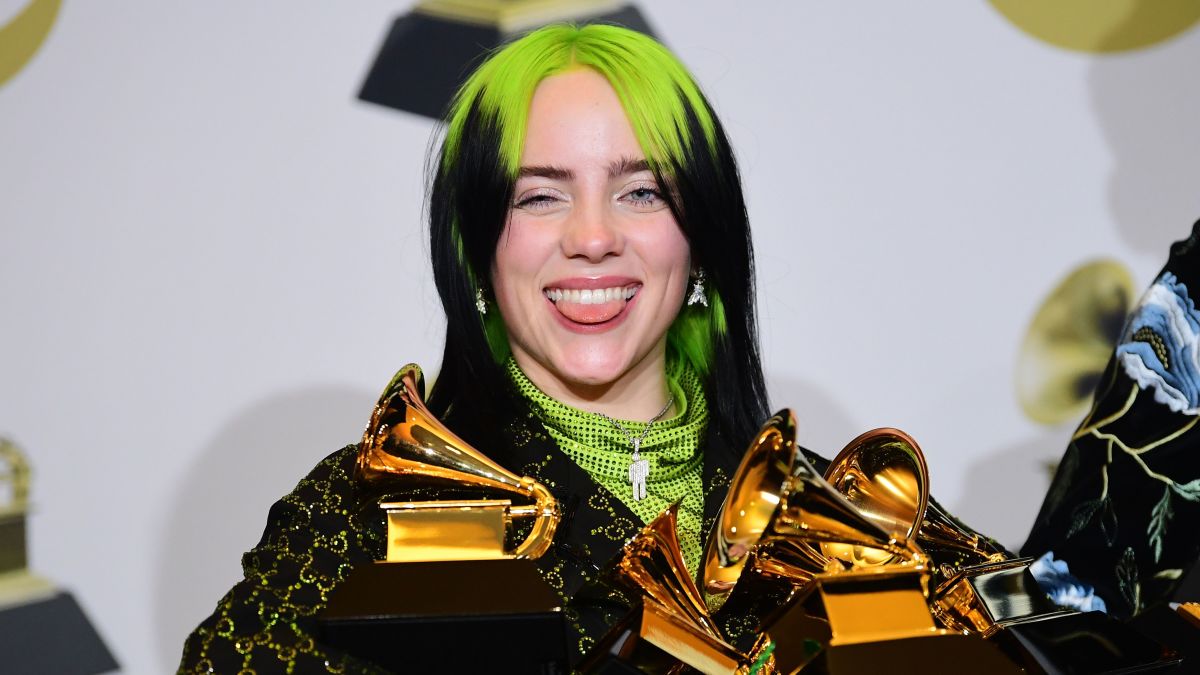 Billie EilishBillie Eilish Shuts Down Body-Shaming Trolls
Billie then added that while people can make their assumptions, what others think of her, has nothing to do with her in the long run. She continued, "If I wear more, if I wear less, who decides what that makes me? What that means? Is my value based only on your perception? Or is your opinion of me not my responsibility?" In an earlier Calvin Klien ad, she had said, "I never want the world to know everything about me. I mean, that's why I wear big, baggy clothes. Nobody can have an opinion because they haven't seen what's underneath, you know? Nobody can be like, 'Oh, she's slim-thick, she's not slim-thick, she's flat. No one can say any of that, because they don't know."
In yet another interview with V Magazine she went on to clarify that her clothing preferences shouldn't be taken as a means to tell off others who choose to dress in fitted or revealing clothing. Billie had shared, "It's a weird thing because I know a lot of what I hear is a positive or people trying to be positive about how I dress; how I am never really out there wearing nothing, or wearing dresses. I've heard that. Even from my parents, the positive comments about how I dress have this slut-shaming element. And I can't overstate how strongly I do not appreciate that, at all. I have never ever looked at a girl who feels comfortable in her clothes, body, and skin and thought, 'Ew, that's gross, she is showing too much,' or, 'I wish people wouldn't wear that.' I have always supported and just loved when a woman or a man or anyone in the world feels comfortable in their skin, their body, to show just whatever they want."
Apart from body-shaming, Billie has also opened about her personal struggles with mental health issues in the past. She shared that she suffered from clinical depression and had considered taking her life once when she was alone in a hotel room in Berlin, Germany. She said that she had been "unhappy" and "joyless" in 2018 and didn't even want fame at that time.